URBAN WILDLIFE: WRITING ABOUT THE ENVIRONMENT, Co-taught by Lucy Spelman and Susan Tacent | September 12 to October 3, 2020 [SOLD OUT]

4 Saturdays, taught online on Zoom
September 12, 19, 26, and October 3, 2020
1pm-3pm Eastern Time
Sold out
$250
Open to writers of all genres and all levels of experience
Class limit: 10
Writing about the environment, from a literary and scientific perspective.  Scientist Lucy Spelman and writer Susan Tacent designed this intensive workshop to provide writers with tools and strategies for taking environmental action. In our four weeks together we'll unpack articles written by scientists and field experts in conjunction with literary works by Alomar, Bishop, Eggars, Erdrich, Kingsolver, LeGuin, Limón, Saunders, Szymborska, Van Doren, and others. Together we will examine how craft issues like voice, point of view, tone, pacing, and character development change as we bring the knowledge of scientists and field experts to bear on our writing. This hybrid workshop will meet on Zoom for discussions and use the text-only platform Canvas for constructive feedback on uploaded drafts. Writers interested in a particular creature will be encouraged to tailor their writing accordingly and will be assisted with locating the best scientific materials for that writing.
---
SYLLABUS
Week 1: Homo Sapiens Sapiens, Alpha Species
Approach, terms, and strategies in the scientific literature. Approach, terms, and strategies in literary texts. Writing from the personal. Revising with science in hand. Readings will include: Eggars, Limón, Van Doren, Szymborska.
Week 2: Heartbreak Hotel
Extinction. Small and large tragedies. The art of incorporating difficult truths in fiction and nonfiction. The art of choosing reliable scientific source material. Readings: Kingsolver, Macdonald, Saunders, LeGuin, McLarney.
Week 3:Building Walls
Planetary resources. The tactics of exclusion. Walls, roads, fences. Delectable trash, compost bins, vegetable gardens. Readings will include: Bishop, Charara, Szymborska, Jaeger, Kingsolver.
Week 4: Affordable Housing
Diurnal, nocturnal, crepuscular—no matter the habits and rhythms, everything alive lives  somewhere. Detailing the requirements of habitat. Accessing science, scientists, and field experts beyond this workshop. Empowering informed action. Readings will include: al-Daas, Osama Alamar, LeGuin, Saunders.
---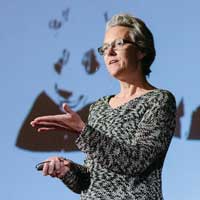 Lucy Spelman is a board-certified zoo and wildlife veterinarian with degrees from Brown University and the University of California at Davis. During her tenure as the first woman and youngest person to head the Smithsonian's National Zoo, she brought two giant pandas to the US from China and launched a major renovation plan. She worked as a consultant for Animal Planet before moving to central Africa to run the field program for the Gorilla Doctors. Inspired by the many connections between the arts and sciences, she began teaching biology to students at the Rhode Island School of Design in 2010, and founded the non-profit, Creature Conserve in 2015. She is the author of over 40 scientific articles, the National Geographic Animal Encyclopedia, and The Rhino with Glue-on Shoes.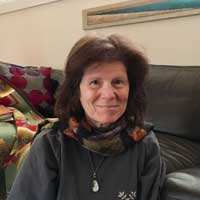 Susan Tacent's work has been published in a variety of academic and literary journals including Dostoevsky Studies, Tin House Friday Fiction Online, Michigan Quarterly Review, DIAGRAM, and Cleaver. She's taught literature and creative writing in classrooms from kindergarten to college. She facilitates an assisted living book club, six years strong now, where the participants' collective age exceeds 900 years. She has worked on a variety of projects with Dr. Spelman for almost thirty years, since their friendship began.   Visit her website.