THE WRITING LAB: Playful Experiments to Unstuck Your Writing, taught by Tricia Park, Oct 3 – Nov 14, 2021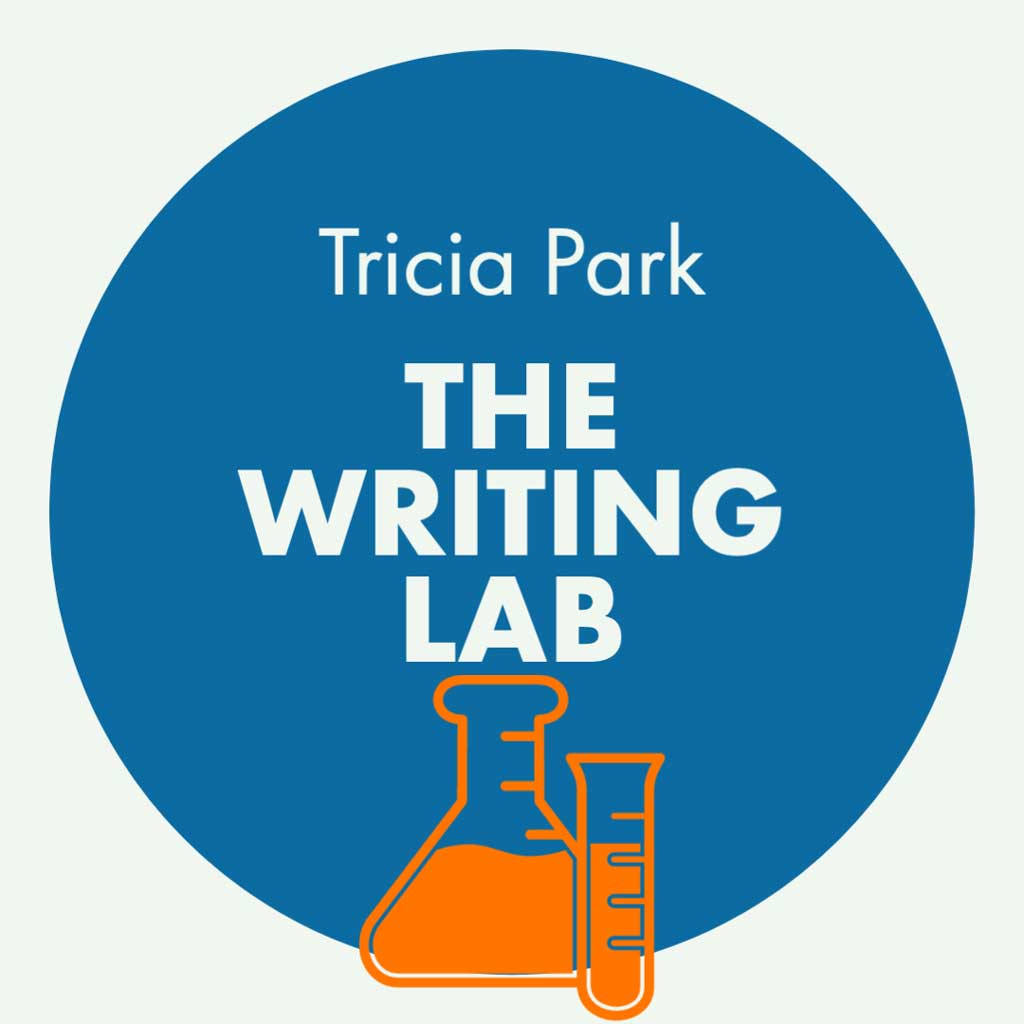 THE WRITING LAB:
Playful Experiments to Unstuck Your Writing
Taught by Tricia Park
A 6-week Generative Writing Boost
6 weeks: Oct 3 – Nov 14
Mostly Asynchronous with two Zoom Meetings:
10-11 am ET on Sunday, Oct 3 and
10-11 am ET on Sunday, Nov 14
$300
Class Limit 12
Questions: [email protected]
"Hope begins in the dark, the stubborn hope that if you just show up and try to do the right thing, the dawn will come. You wait and watch and work: you don't give up."
—Anne Lamott

Stuck in a writing rut? Don't know how to get started? Together, we'll give ourselves permission to start where we are, with curiosity, no matter how stuck we may feel. In this class, we'll discover the "play" of writing, with prompts and generative exercises that'll get you unstuck and boost your writing practice into high gear.
THIS CLASS IS OPEN TO WRITERS OF ALL LEVELS AND GENRES. In this workshop, we'll generate new writing through exercises and assignments; provide and receive feedback on writing you produce in our workshop. We welcome new and experienced writers, who are looking for structure, guidance, and support with your writing practice.
This class offers weekly deadlines and assignments but you can work at your own pace and on your own time—there are no required meetings (although we may have an optional Zoom check-in or two to provide additional support and inspiration.)
What you'll get in this class:
Gently intriguing prompts to jumpstart your creativity
Reading and discussion of texts by inspiring writers.
A safe and supportive environment to cultivate your writing.
Small, clearly defined weekly assignments to keep you motivated.
New writing that you can continue to nurture and grow at home.
Each week, we'll explore exercises/prompts that I hope will generate work that will surprise and delight you. We'll also read and discuss texts that I'll provide for you as examples to emulate and prompt new writing. Most importantly, I am looking forward to the community we'll create together so that you may feel free to loosen up and take new, playful risks in your writing.
There will be space to share your work and receive feedback on your writing. I'll provide clear guidelines for constructive feedback on new and early drafts. The focus of this class is to develop your practice and generate new writing!
If possible, I encourage you to write long-hand for your generative work and then transcribe to the Canvas discussion board but a laptop or tablet is also fine.
Note: The Canvas platform works best with the Chrome and Firefox browsers. If you are experiencing technical difficulties in Safari, try accessing the class in a different browser. There is also a Canvas Student App available through Apple or Google Play.
CLASS OVERVIEW:
Week One: Getting Started
Natalie Goldberg advises, "Whether you're keeping a journal or writing as a meditation, it's the same thing. What's important is you're having a relationship with your mind." Getting started is often the hardest part. We'll answer prompts to remind ourselves that writing is just thinking out loud and that we already do it every day.
Week Two: Freewriting and Playfulness
Elizabeth Gilbert writes, "I made a decision long ago that if I want creativity in my life – and I do – then I will have to make space for fear, too." We'll find ways to move through resistance as we approach our writing with playfulness and curiosity. We'll dive into freewriting and whimsical exercises/prompts.
Week Three: Using our Senses
Maya Angelou reminds us that "once you appreciate…one of your senses, your sense of hearing, then you begin to respect the sense of seeing and touching and tasting, you learn to respect all the senses." Sensory details infuse our writing with richness and dimension. We'll respond to prompts that encourage us to take in our surroundings and connect with our senses.
Week Four: "Gaming" our Writing
In this class we will explore ways we can "game" our writing, approaching it obliquely with a light-hearted touch. We'll see how prioritizing "play" through constraints and rules can, paradoxically, free up our writing.
Week Five: Following Our Obsessions
We all have core obsessions that keep us up at night, occupying our minds in a constant and regular way. Why not put our obsessions to good use? Rather than controlling our fascinations, we'll channel them into our writing.
Week Six: Writing Down Memory Lane
Lois Lowry says, "I've always been fascinated by memory and dreams because they are both completely our own. No one else has the same memories. No one has the same dreams." We'll delve into our unique memory banks to mine our past and present, generating writing that is bound to surprise us.
---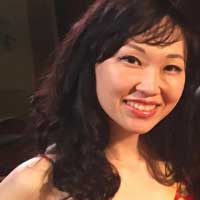 Tricia Park is a concert violinist, writer, and educator. She is a music graduate of The Juilliard School and received her MFA in writing at the School of the Art Institute of Chicago. Tricia is a  Fulbright Grant Awardee in Creative Writing and currently resides in Seoul, Korea, where she's working on a literary and musical project. Her writing has appeared in Cleaver Magazine and F Newsmagazine. She was also a finalist for contests in C&R Press and The Rumpus. Since making her concert debut at age thirteen, Tricia has performed on five continents and has received the prestigious Avery Fisher Career Grant. She is the host and producer of an original podcast called, "Is it Recess Yet? Confessions of a Former Child Prodigy." Tricia has served on faculty at The Juilliard School, the University of Chicago, and the University of Iowa. She has taught creative writing for the Iowa Summer Writing Festival at the University of Iowa and is on faculty for Cleaver Magazine, where she teaches writing workshops and is a Creative Non-Fiction editor. She is the co-lead of the Chicago chapter of Women Who Submit, an organization that seeks to empower women and non-binary writers. Tricia also maintains a private studio of violin/viola students and writing clients.  Learn more about Tricia and listen to her podcast at: www.isitrecessyet.com. Listen to Tricia play violin at: https://www.youtube.com/c/triciapark