TELLING STORIES OF DISABILITY AND ILLNESS taught by Michelle Hoppe, October 7-28, 2021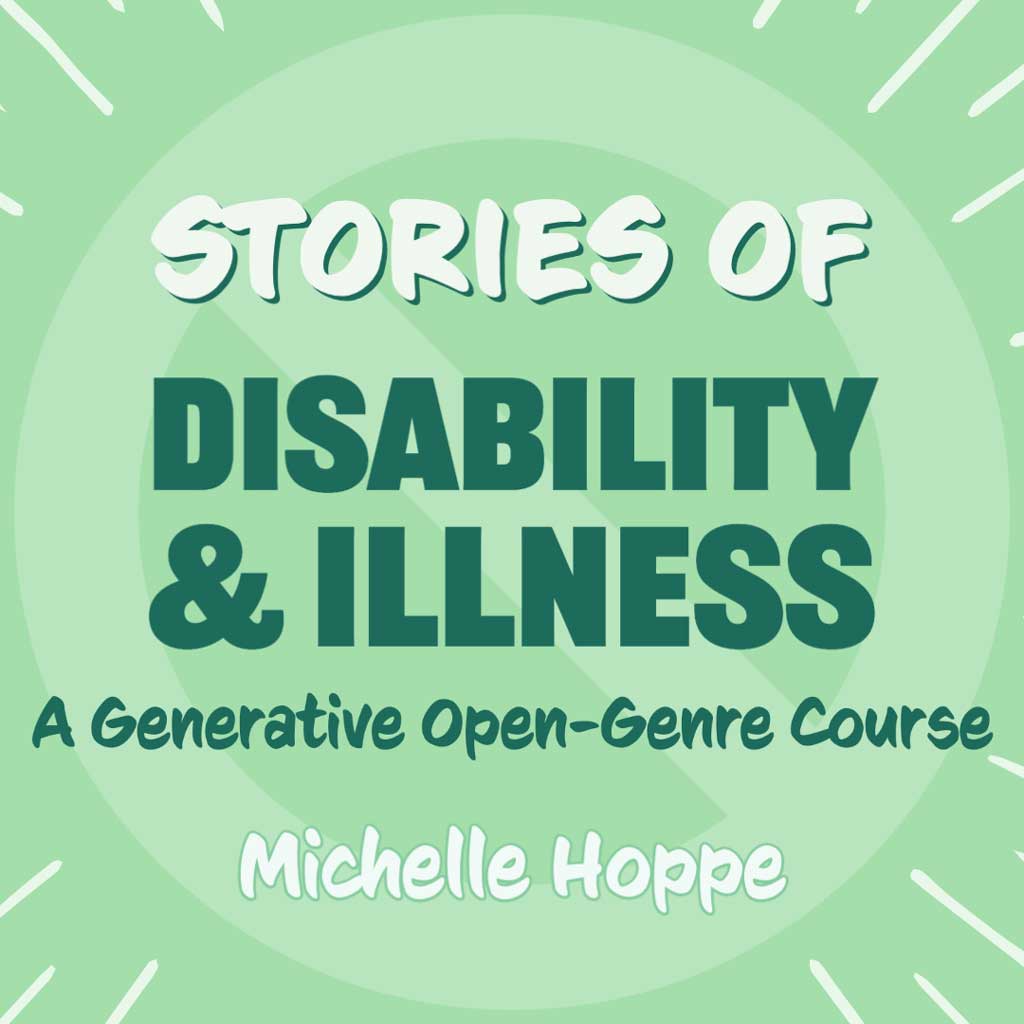 TELLING STORIES OF DISABILITY AND ILLNESS
A Generative Open-Genre Course
4 Weeks October 1 to 29th
Zoom meetings Thursdays October 7, 14, 21 28 at 7:30-8:30 pm ET
$200
Class limit: 12
Questions: [email protected]

"Illness is a part of every human being's experience. It enhances our perceptions and reduces self-consciousness. It is the great confessional; things are said, truths are blurted out which health conceals."―Virginia Woolf, "On Being Ill"
How do we represent our community while building community? How do we confront ableism in literature? When can we be better practitioners of the disability and chronic illness narrative?
In this workshop, we'll interrogate the ways illness has been used as a trope or misrepresented in literature (think Jane Eyre) to the ways we have and are moving toward a less ableist representation of disability (think "His Last Game" by Brian Doyle). We'll explore the ways disabled lives are being featured and honored in literature today, including works by major authors like Alice Wong, Maysoon Zayid, and Temple Grandin and emerging writers.
Week One: A brief discussion of the history of ableism in literature. Generative poetry prompts.
Week Two: We'll use evidence-based research to enhance and elucidate the disability narrative. Generative essay prompts.
Week Three: Internalized ableism. What is it? What does it look like in a work of literature, and how can we confront and interrogate it? Generative fiction prompts.
Week Four: Workshop day. Where to submit. Book and column recommendations. Eclectic and multimedia generative prompts.
Each week we'll read together, respond to prompts, and participate in both peer workshops (asynchronous through Canvas), and discussions (synchronous through Zoom on Thursday.) Students will also revise one essay/poem/short story with instructor feedback. We welcome both new and experienced writers, anyone identifying as disabled or chronically ill, or anyone looking to write about illness and disability. Personal disclosures of illness and disability are neither required nor discouraged. We hold everything disclosed in class as confidential, and workshop members will be asked to affirm a confidentiality statement.
"Storytelling can be more than a blog post, essay, or book. It can be an emoji, a meme, a selfie, or a tweet. It can become a movement for social change."
― Alice Wong, Disability Visibility: First-Person Stories from the Twenty-first Century
---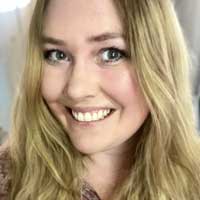 Michelle Renee Hoppe's special education teaching outcomes helped to win court cases against the NYCDOE. She holds a partial MSED in special education and is a candidate for an MA in TESOL from MIIS. As founder and creative director of Capable Magazine, Michelle publishes stories of disability and illness. For twenty years, she has created scholarships for disabled students, authors, and artists to attend workshops and seminars. Her writing appears in Saw Palm, Cleaver Magazine, and South 85 Journal, among others.
Michelle lives with bipolar disorder, complex trauma, and celiac disease. She holds disability disclosure as sacred and individual.