SUMMER LIGHTNING '22 FLASH CONTEST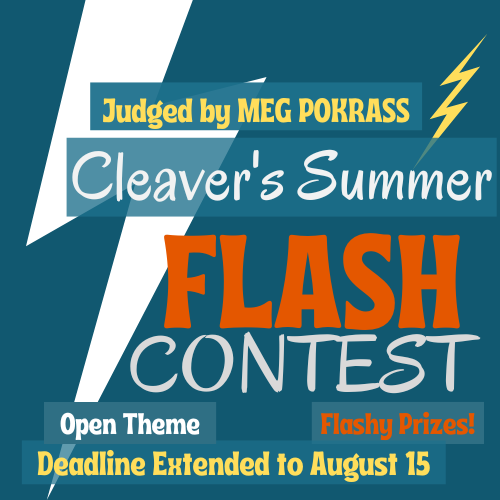 ANNOUNCING
CLEAVER'S SUMMER '22 FLASH CONTEST
Show us what strikes you and lights up your summer! Whether it's fiction or nonfiction, we're excited to see your compact and commanding work.
Submissions open June 1, 2022 and close August 1, 2022
DEADLINE EXTENDED TO AUGUST 15
Judge: Meg Pokrass
$500 First Prize
$250 Second Prize 
$100 Third Prize
Prizewinners will be published in Cleaver's Winter Issue, December 2022. Finalists may also be offered publication.
Submission Guidelines:
Up to 500 words per flash piece.
Open-theme, any-topic.
The initial submission fee is $20 for one story, with an option to upload two additional stories for $10 apiece.
No previously published work.
Please remove your name and any other identifying information from your manuscript, including the file name.
All work must be submitted through our Submittable by 11:59 pm EDT on August 15th. We cannot accept paper submissions.
Winners will be announced in November. Prior to the announcement, all submitters will receive an email notifying you of any decisions regarding their work.
Questions? Contact Claire Oleson, Contest Manager  
---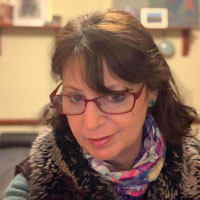 Summer Lightning Flash Contest Judge MEG POKRASS is the founding editor of Best Microfiction and the author of nine collections. Her work has appeared in over a thousand literary journals. Her flash fiction, "Back on the Chain Gang" will appear in The Best Small Fictions 2022, and another flash fiction story, "Pounds Across America" will appear in a new Norton anthology Flash Fiction America, edited by James Thomas, Sherrie Flick and John Dufresne, in 2023.