OPEN WOUNDS: Writing Trauma and Memory, taught by Drew Pham June 7-July 21, 2021 [SOLD OUT]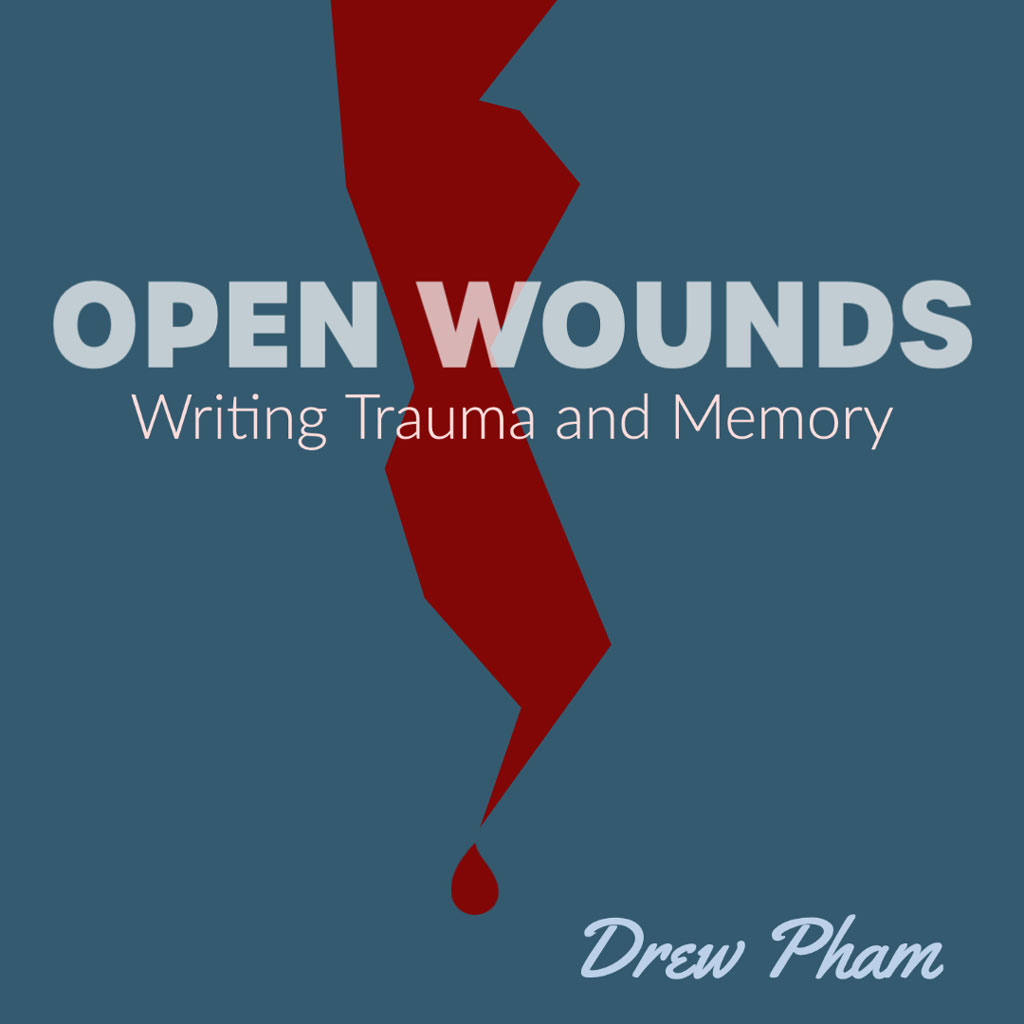 OPEN WOUNDS
Writing Trauma and Memory
Taught by Drew Pham
5 sessions, 5 weeks (Monday Evening) on Zoom 
June 7, 14, 21, 28, and July 12
6-8 pm ET
$200
Questions: [email protected]
Class Limit: 12
[SOLD OUT]
"Don't write a poem about war. Write a poem about standing in your brother's empty room."
—Guante
This course isn't meant to heal the traumas of the past, nor does it seek to make sense of them, rather, we'll seek out the fragments violently embedded in our wounds to use as the materials from which to craft something new. This inter-genre workshop will focus on the role and use of time, place, memory, narrative distance, form, and negative space, in order to render our traumas into sites of connection between ourselves, our lived experiences, our writing, and our readers.
Together, we will read from a broad range of poetry, fiction, and creative non-fiction to help illuminate the different roads we might take to begin to build our own narratives from sites of pain and loss in ourselves toward sites of compassion and empathy in our writing. Each session includes a short craft discussion, discussions of assigned readings, craft exercises, and a writer's workshop (with the exception of our first session, which will be primarily discussion-based).
Although this course seeks to explore the most painful of our experiences with kindness and patience, the readings, discussions, and written work may cause distress. I only ask that those taking this course be mindful of their peers and be gentle with themselves.
Week One: Exit Wounds
Our introductory discussion seeks to navigate our personal traumas by locating sites of trauma, making space for ourselves and others in this process from both within and without our written work, and learning how writing might be used as a vehicle for curiosity, discovery, and empathy.
Week Two: Time, Place, and Memory
In week two, we'll focus on how we can take the fragmentation that occurs when we've been deeply hurt and use these materials to rebuild them into structures that reflect the emotional landscape of the traumatic past. Here, we will focus on time management, making space for place as a concept, and memory as a flawed but essential tool.
Week Three: Mapping the Wound
This craft session is concerned with sensory detail, structure, and constraint. In examining readings on past traumas, we'll explore how sensory details universalize a narrative, rather than rarifying them. We'll also examine constraints like lapses in memory, negative space, and silence, and incorporate these into narrative and lyric structures that contain the emotional truths of the experiences we seek to render.
Week Four: Narrative Distances
Week four focuses on considering narrative distance not as a gulf to cross, but as a way of seeing. This week's exercises, discussion, and readings will center around how employing narrative distance as technique might allow us to see our traumatic memories, our work, and ourselves as whole, rather than fragmented or broken.
Week Five: Scar Tissue|
In our final session, we'll focus on measures of grace, not just for the subjects of our poems, the experiences we lay bare on the page, or the characters of our stories, but also for ourselves and those around us. This class will be a space for participants to synthesize what they've discovered, and extend those new perspectives into their bodies of work, revision, and practice.
---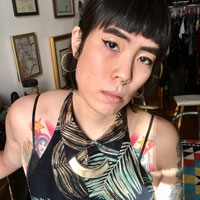 Drew Pham is a queer, transgender writer of Vietnamese heritage. A child of war refugees, her work centers on legacies of violence in times of conflict. She has published in Blunderbuss Magazine, McSweeny's, Slice Magazine, Foreign Policy, Time Magazine, The Daily Beast, and Columbia Journal, among others. She lives with her two cats in Brooklyn, NY, and she serves as an adjunct English lecturer at CUNY Brooklyn College.