MIXTAPES: The Music of Essays, taught by Claire Rudy Foster and shea wesley martin, June 6-27, 2021 [SOLD OUT]

MIXTAPES: The Music of Essays

A Workshop in Creative Nonfiction
Taught by Claire Rudy Foster and shea wesley martin
4 sessions, 4 weeks (Sunday evening) on Zoom
June 6, 13, 20, 27, 4 pm PT / 7pm ET
$200
Questions: [email protected]
Class Limit: 12
How do you say "I love you" in five words? "I made you a mixtape."
This class is designed for nonfiction writers who want to explore the wild, creative, fun side of essays. Instructors Claire Rudy Foster and shea wesley martin both use music and musicality in their acclaimed writing, from work in Autostraddle to ALA longlist pick Shine of the Ever. Foster and shea believe that incorporating music into an essay creates landscape, tone, and mood, and can even provide the structure of the essay itself.
Understanding the "music" of an essay builds from learning to listen. Essays, like songs, can contain verses, bridges, and hooks. In essay collections or short story collections, individual pieces speak to one another like the songs on a mixtape. This class will share valuable writing tools that help writers collect, arrange, collaborate, and produce material for essays that are moving, genuine, and deeply personal.
Week one: I made you a mixtape
Week two: Which songs belong?
Week three: Finding the right order
Week four: Embedded messages, hopes, and dreams
During class, writers will share their creative work and learn to find musicality in their essays' language and lyricism. This workshop is taught by award-winning author Claire Rudy Foster, whose "mixtape" short story collection was an O: The Oprah Magazine pick for one of the best LGBTQ books of 2019; and shea wesley martin, a brilliant writer, educator, and DJ.
---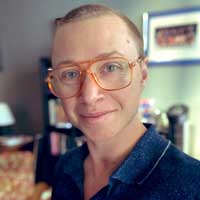 Claire Rudy Foster is an award-winning queer, nonbinary trans author from Portland, Oregon. Foster's critically acclaimed short story collection Shine of the Ever was an O: The Oprah Magazine pick for 2019. Their essays, fiction, reporting, book reviews, and other writing appear in The New York Times, McSweeney's, Allure, on NPR, and many other places. Foster is Senior Features Editor at The Rumpus. They still believe in the power of well-written sentences.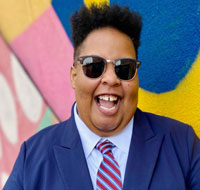 shea wesley martin is a fat, Black, queer, non-binary writer based in the mountains of Vermont. they write about the joy, pain, and triumph of being Black, queer, and not-quite-woman in and beyond this world. a freelance educator, they also research, consult, and write about creating and sustaining liberatory learning spaces.