FORM AND FORM-BREAKING POETRY CONTEST 2023 Winners
CLEAVER'S FORM AND FORM-BREAKING POETRY CONTEST
Judge: Diane Seuss
Contest Manager: Claire Oleson
We were thrilled to receive 370 entries and 444 poems for our inaugural Form and Form-Breaking contest judged by Pulitzer Prize-Winning Poet, Diane Seuss. The review process was a delight and a challenge—so many fantastic pieces full of risk, mastery, and invention presented by so many fine writers. Our winners and honorable mentions show just how vital form (and its destruction) can be to language. We can't wait to share them with you in Issue 43!
1st Place
Weijia Pan for "Five Stretched Saphics"
Eileen Toomey for "Immunotherapy"
Matt Broomfield for "grindr villanelle"
Geoffrey Billetter for "Gorgon Son"
Penny Johnson for "Lockdown"
Winners, Honorable Mentions, and Semifinalists will appear in the September 2023 Issue of Cleaver.
---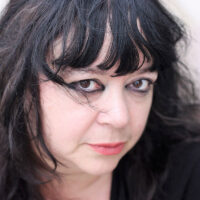 Form and Form-Breaking Poetry Contest Judge Diane Seuss is the author of five books of poetry. Her most recent collection is frank: sonnets (Graywolf Press 2021). Seuss is winner of the PEN/Voelcker Prize, the Los Angeles Times Book Prize, the National Book Critics Circle Award, and the Pulitzer Prize. Still Life with Two Dead Peacocks and a Girl (Graywolf Press 2018), was a finalist for the National Book Critics Circle Award and the Los Angeles Times Book Prize. Four-Legged Girl (Graywolf Press 2015) was a finalist for the Pulitzer Prize. Wolf Lake, White Gown Blown Open (University of Massachusetts Press), received the Juniper Prize. Her sixth collection, Modern Poetry, is forthcoming from Graywolf Press in 2024. Seuss was a 2020 Guggenheim Fellow. She received the John Updike Award from the American Academy of Arts and Letters in 2021. She was Writer in Residence at Kalamazoo College for many years. She has taught as a visiting professor for the Helen Zell Writers Program at the University of Michigan, and for the MFA program at Washington University in St. Louis. She was the Mohr Visiting Poet at Stanford University in the spring of 2023. Seuss was raised by a single mother in rural Michigan, which she continues to call home.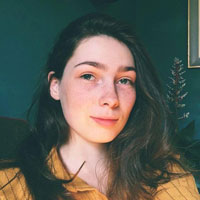 Cleaver Senior Poetry Editor Claire Oleson is a writer hailing from Grand Rapids Michigan. She's a grad of Kenyon College, where she studied English and creative writing. Her work has been published by the University of Kentucky's graduate literary journal Limestone, Siblíní Art and Literature Journal, Newfound Journal, NEAT Magazine, Werkloos Magazine, and Bridge Eight Magazine, among others. She is also the 2019 winner of the Newfound Prose Prize and author of the chapbook Things From the Creek We Could Have Been. She teaches poetry through Cleaver's Workshop series.