HIDDEN IN PLAIN SIGHT
Instagram Photography
by Tara Stella
Introduction by Raymond Rorke
[slideshow_deploy id='15994′]
A century ago, in 1916, American photographer Paul Strand would attach a false lens on the side of his camera so that he could photograph candid portraits of unsuspecting subjects. Later, in the 1930s, French photographer Henri Cartier-Bresson painted his small Leica with dull black paint so that he could unobtrusively capture "the decisive moment." Before the decade was out, Walker Evans was hiding his camera under his coat, the lens peeking through a buttonhole, to photograph riders on the New York City Subway just as they were.
Today, in this time-honored tradition of street photography, New York photographer Tara Stella takes Instagrams. Her subjects, too, are candid moments, but her camera is a cellphone, hidden in plain sight. And while Evans didn't publish his collection of subway photos until 1966, Tara's photos are shared instantly online with a worldwide public.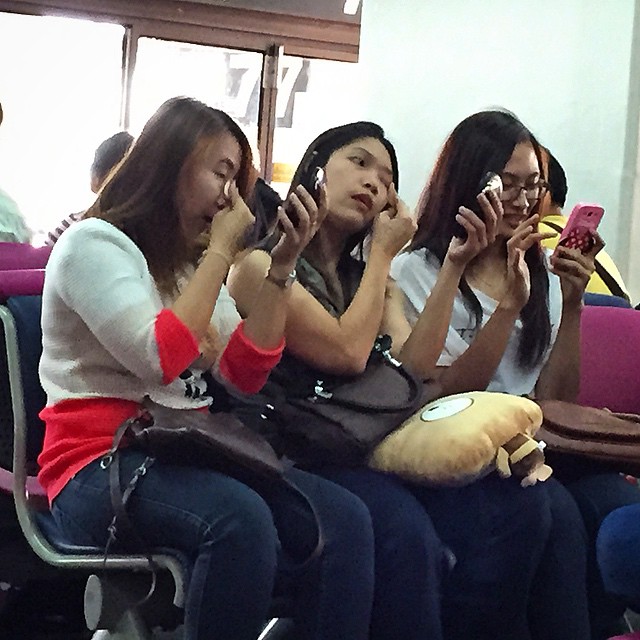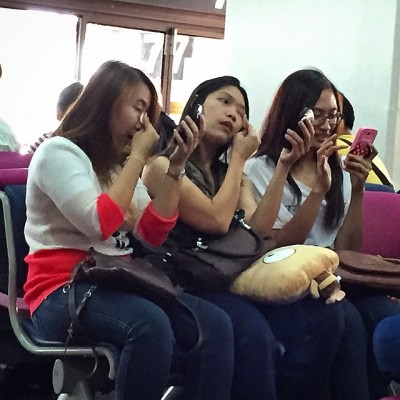 Tara is one of over 300 million active users of Instagram, the popular mobile app that enables cellphone users to grab an image and share it on social media. Since its debut in 2010, over 30 billion photos have been generated by users, ranging from the National Geographic Society to Kim Kardashian. Its distinctive features: a square format; hashtagging and geotagging; and digital darkroom filters for special effects, such as Toasting to age the image or Slumbering for a retro, dreamy look. On an average day Instagram users post 70 million photos and click the "Like" button 2.5 billion times.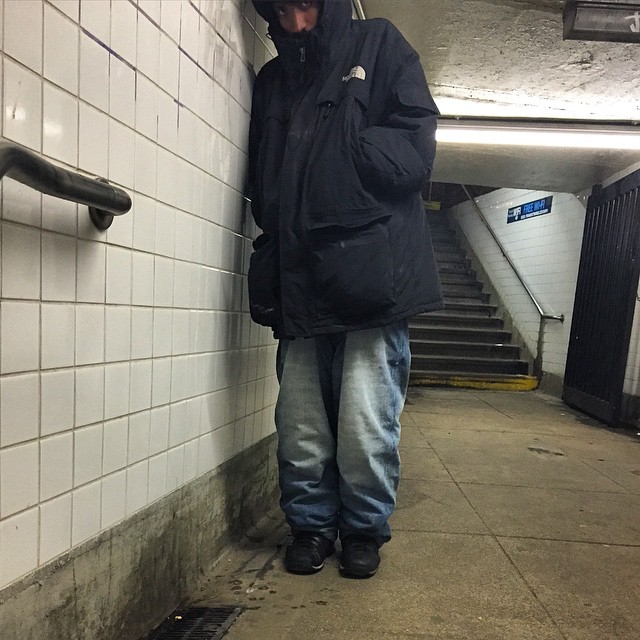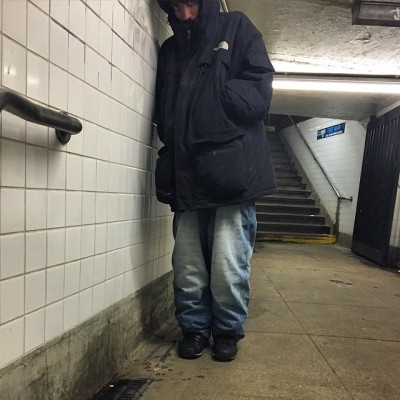 But while today's brand of hi-speed mass photography can compress the distance between photographers, subjects, and viewers into a preemptive blur, these snapshots can also create a curious kind of slowing down, a friendly interruption that taps us on the shoulder and draws us closer. In Tara's images we see not so much a flash-frozen instant as we do an instant prolonged. There is patience in her gaze, a sense that she pauses, however briefly, to spend time with her subject, finding composure in the moment, coaxing complicity. Hers is an eye that looks, clicks, and connects us with a mind that sees.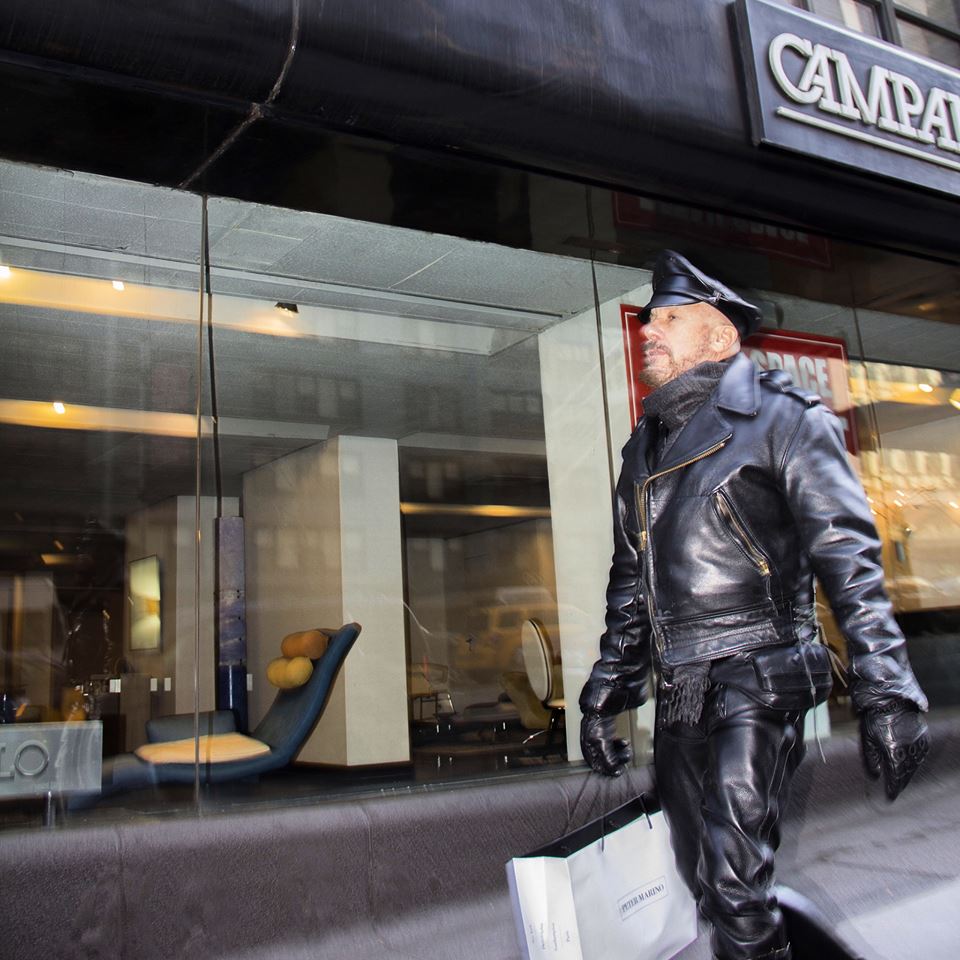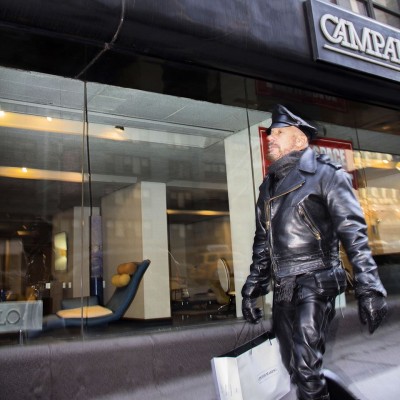 When one of Tara's daily Instagrams appears on my Facebook feed, I invariably pause in my scrolling to take in the subject and to make sense of the random details collecting around the margins — so many flat pixels, each one democratically lodged next to its neighbor, swept up like trash off the street or stray fragments of ad copy on subway signs. And since each of her tagged photos is connected to sprawling networks of similarly tagged photos posted by fellow Instagrammers, the photo I am looking at becomes a singular data point whose truth and realness register not because it's arrestingly odd, or insistently memorable, or significantly about "the other," but precisely because it's part of a larger collaborative narrative that's accumulating with countless other authenticities, bit by participatory bit, byte by accessible byte.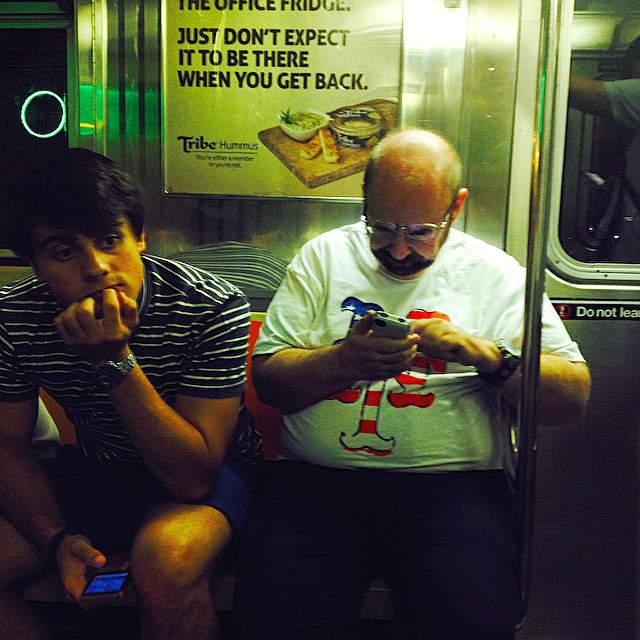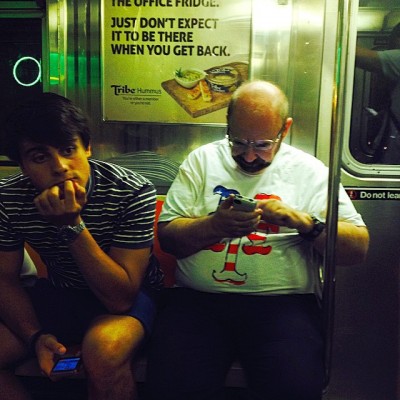 These days, when everyone is distractedly looking down at their cellphones, I am often struck by how people reveal themselves, and how naturally and unguardedly they hold themselves in public. When using the phone, they—we—slip easily in and out of solitudes, gracefully solo and intact. And so there's a kind of satisfying symmetry in the realization that Tara's photos are themselves so unselfconscious, natural, and unfiltered—ordinary in gesture, matter-of fact—and that they can give another cellphone user pause.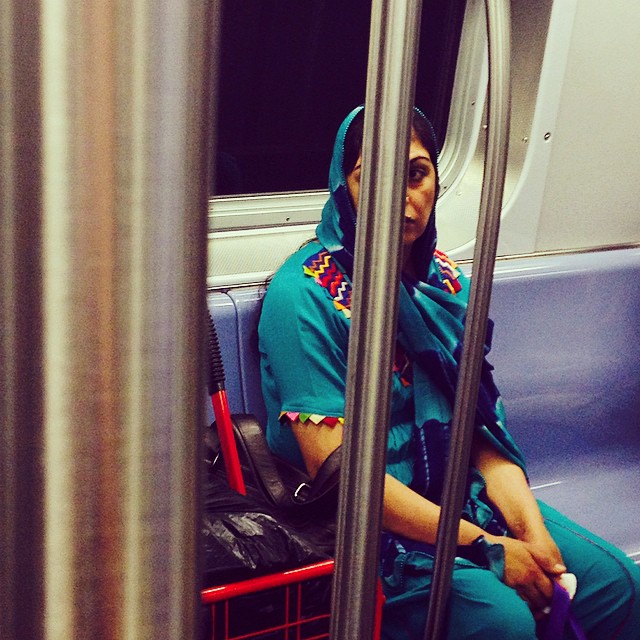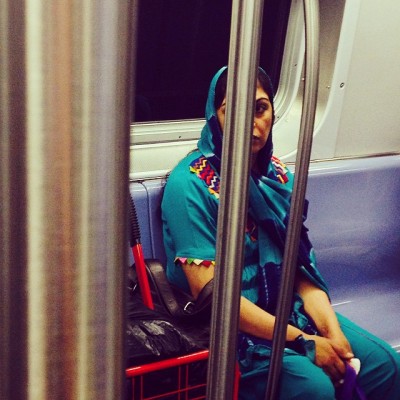 We live in a time when it is practically unthinkable to be alone, equipped with devices that ensure that we are not alone or even perceived as loners. Yet Tara's photos of ordinary non-loners, their public selves caught up in the collective gaze of social media, have a poignancy in their declaration of privacy that speaks to the human condition in ways perhaps more urgently present than earlier pioneers of street photography. And whether she's geotagged in New York, Bangkok, or Sydney, Tara's serial extensions of everyday moments allow us to see ourselves enlarged in them, hashtag nofilter, hashtag followme, hashtag reallife.
The result: glints of humanity, hidden in plain sight.
—Raymond Rorke, March 2015
---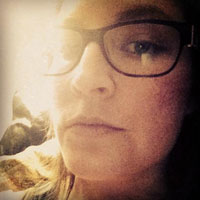 Tara Stella is a street photographer living and working in New York City. She grew up in Los Angeles and received her BA from the University of Pennsylvania, where she studied both photography and ceramics. Today Tara spends most of her time roaming the streets of New York, capturing moments she believes to be beautiful and unique. View more of her online photography, as well as her Instagrams.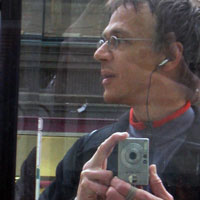 Raymond Rorke is a ceramic artist whose professional background includes designing museum exhibitions as well as designing and writing for online communications. With the University of Pennsylvania as his alma mater, he has become, over the years, a Philadelphian who has been lucky enough to teach ceramics, be featured on a Mural Arts mural, and co-edit The Painted Bride Quarterly (with Karen!). Raymond's ceramic work is exhibited locally and nationally, and is part of this year's NCECA Biennial, an international juried ceramics exhibition. He also recently co-curated "Pervasive Clay," an exhibition of contemporary ceramic artists at the University of Pennsylvania.