David Sheskin

Art That Speaks
Digital images
These images come from a large body of works which I refer to as Art That Speaks which involve the creative integration of art and text.
My Art That Speaks images, which must be read to be fully appreciated, are atypical in that unlike most art they challenge the viewer on both a visual and cerebral level. Although some of the works in the collection are mixed media (for example, using ceramic tiles), the images presented here were created digitally using computer software. My Art That Speaks images employ the format of a Scrabble board to provide a unique and/or humorous commentary on a broad spectrum of topical and fictional subjects ― the relevant commentary appearing in every odd-numbered line of text.
I view my Art That Speaks images as an anthology of parables or fables, intended to provoke in the reader reactions ranging from amusement to reflection (and perhaps even shock).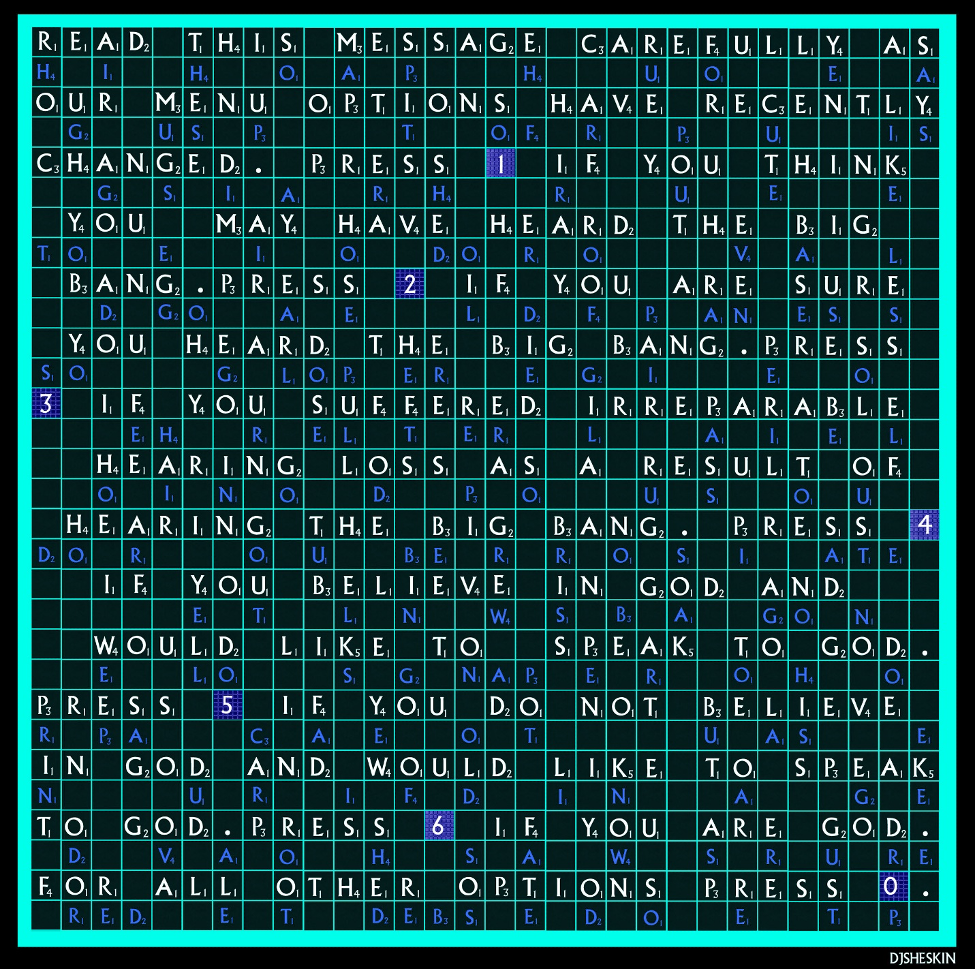 IF YOU THINK YOU MAY HAVE HEARD THE BIG BANG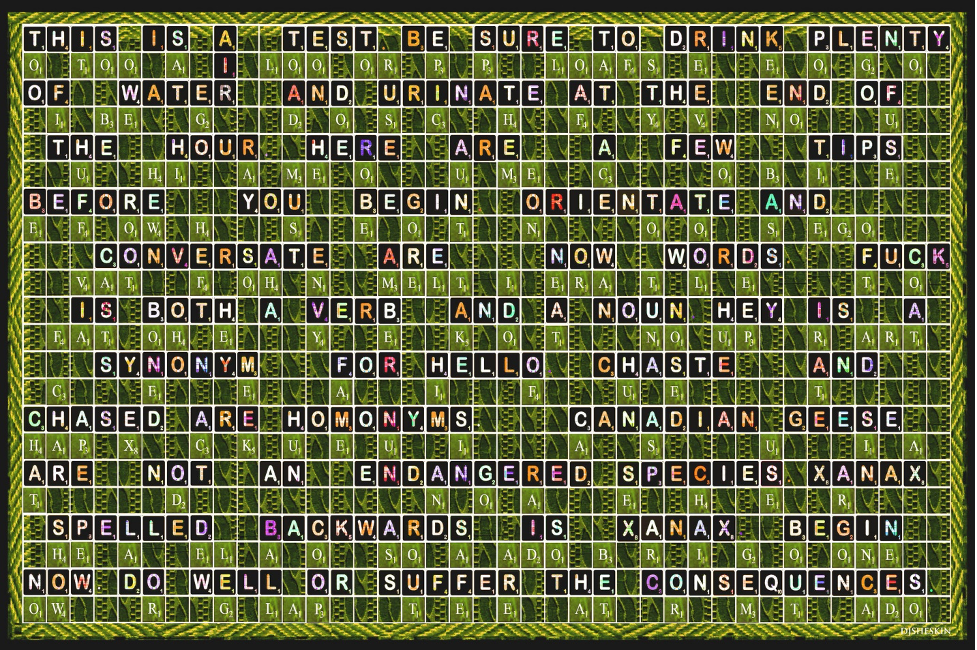 THIS IS A TEST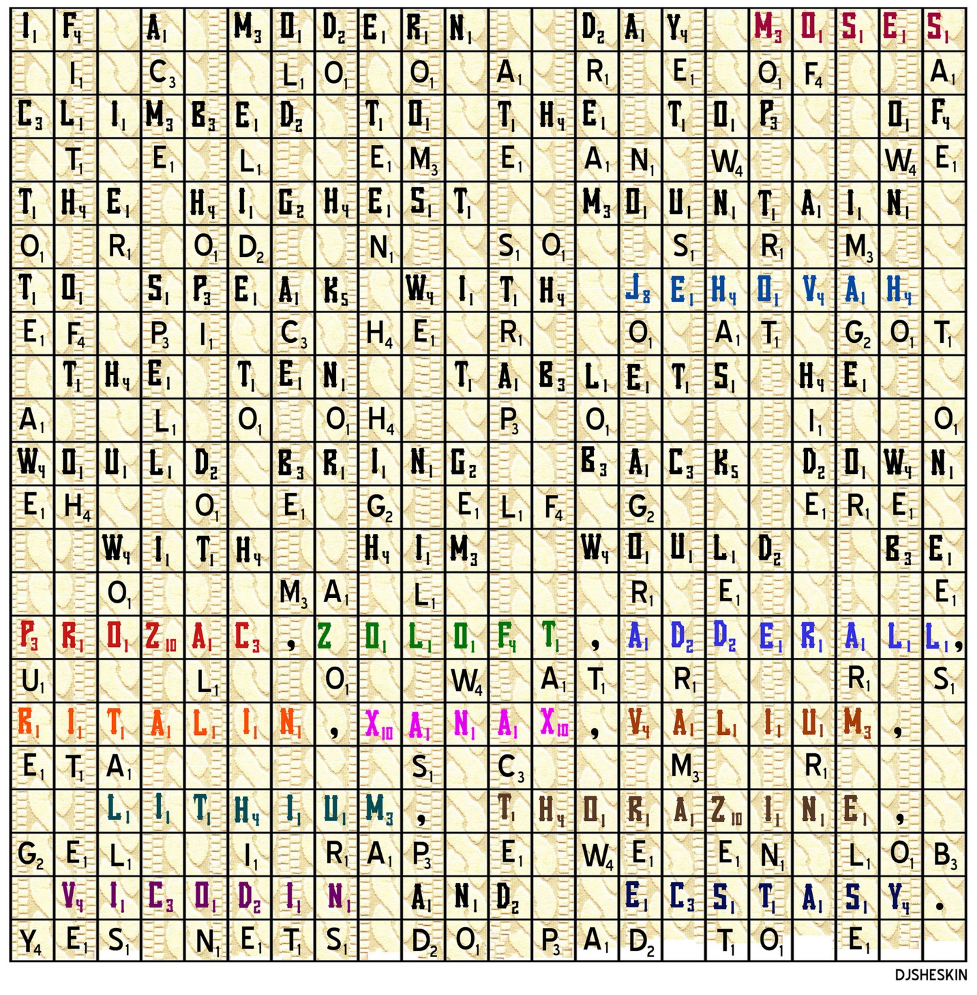 MOSES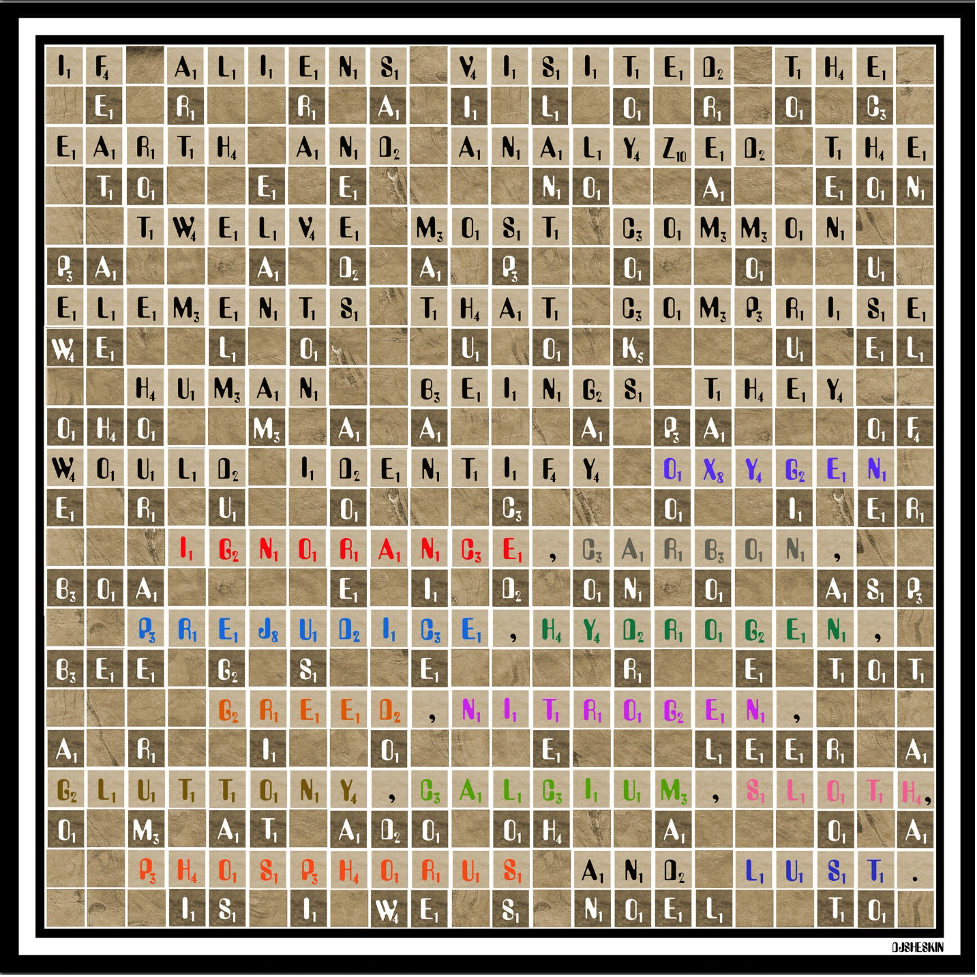 ELEMENTS
---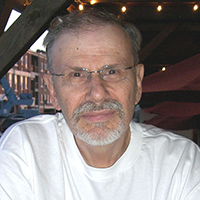 David Sheskin is a writer and artist who has been published extensively over the years. Most recently his work has appeared in The Dalhousie Review, The Satirist, Chicago Quarterly Review, Tamarind and Shenandoah.  His most recent books are Art That Speaks, David Sheskin's Cabinet of Curiosities and Outrageous Wedding Announcements.