DUMP TRUMP, Illustrated T-Shirts by William Sulit
DUMP TRUMP
Illustrated T-Shirts
by William Sulit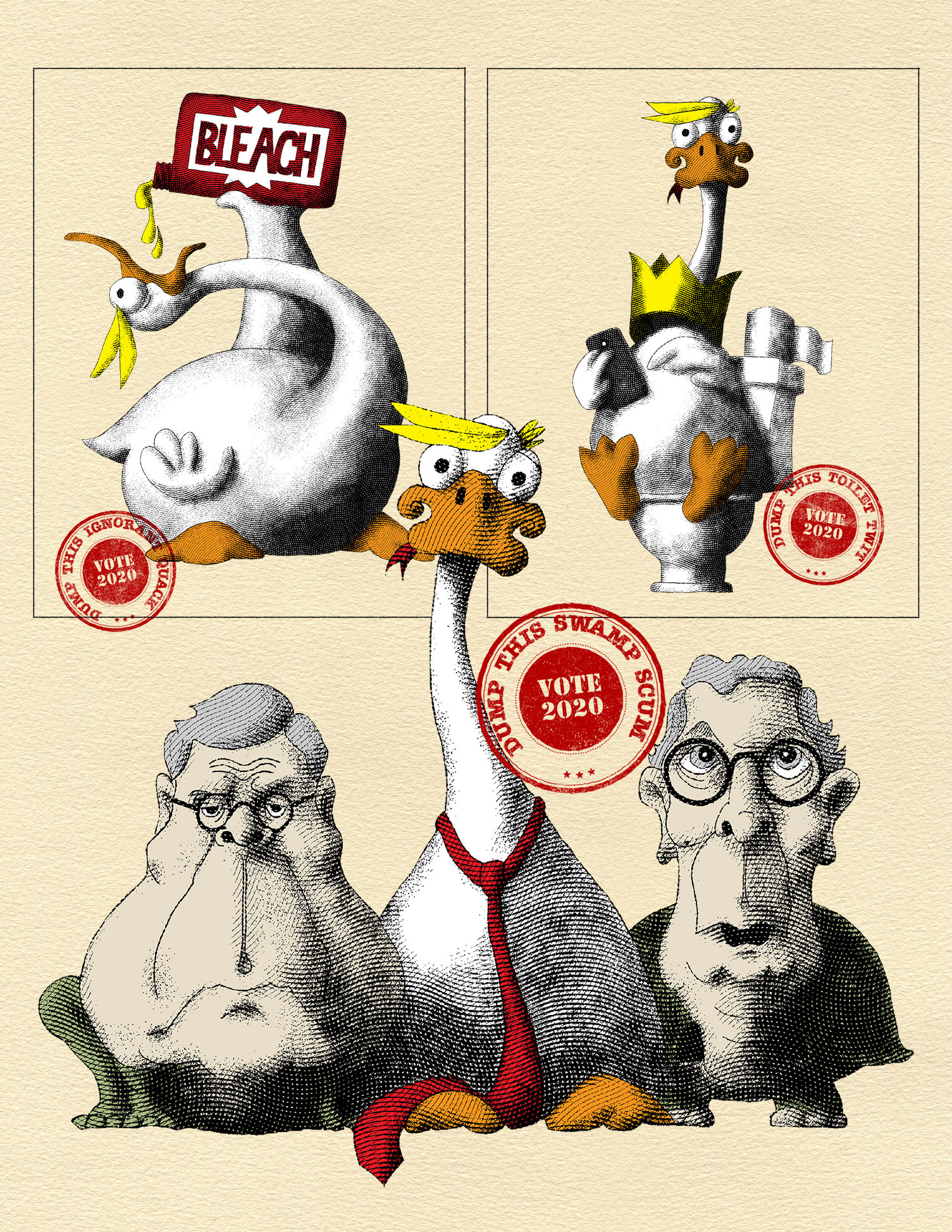 Many artists have the ability to verbalize their thoughts with great clarity and eloquence—sadly, I'm not one of those. This must be a great source of frustration for my wife Beth, who is an extremely accomplished writer and well versed in the art of verbal communication. But she does not complain; she smiles and lets me babble aimlessly until I get distracted by a squirrel or something. Oh well. As I used to say to my mother when she was yelling at me for something I did (or didn't do): That's just the way God made me.

In any case, I should stop rambling and get to the point which is to write a few words about this image. I decided to make a series of drawings that chronicle the pure and unadulterated stupidity perpetrated by the current occupant of the White House. I really didn't want to spend too much time staring at reference photos of Trump so I picked a character that visually had similar characteristics: bottom-heavy, awkward, graceless, has difficulty drinking water with one hand, etc. And so I landed on a duck, even though I am fully aware that even the dumbest of ducks is far more capable than Trump.  

And so I draw and then I print those drawings on t-shirts, and when I sell the t-shirts I donate 20% of the profits to The Lincoln Project, sort of like a bake sale. The material is endless so I plan to continue drawing, perhaps until the duck is finally wearing an orange suit.
—Bill Sulit, September 2020
---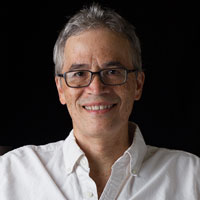 William Sulit is an award-winning illustrator, ceramicist, and designer. Born in El Salvador, he studied design at North Carolina State and received his Masters of Architecture degree from Yale University. He is the co-founder of Juncture Workshops and frequently collaborates with his wife, the writer Beth Kephart, on book projects.
Buy his illustrated t-shirts here.