THIS FILM OF MY LIFE IF I'D PAID MORE ATTENTION TO FRENCH CINEMA by Brian Baumgart
THIS FILM OF MY LIFE IF I'D PAID MORE ATTENTION TO FRENCH CINEMA
by Brian Baumgart
Scene I:
In the foreground
she leans in, plucks her front
teeth with her thumb, music
like a finger piano, only
echoed tones.
A man with large fingers
and furred knuckles hangs
the boom just overhead,
listening for any little click
that doesn't fit the narrative.
Scene II:
Mise en scene, cluttered
like a pair of overlapping jungle gyms:
the spider web of youth. Reviewers
want to use the word entwined, as if
the sex between us tied us.
The director's assistant smokes
nondescript cigarettes from a white box,
blowing tendrils across each camera's lens
for texture with little nuance.
Scene III:
Waiting at an airport, except
there is no airport anymore. No,
I'm waiting at the clinic for bloodwork.
No, I'm done waiting.
---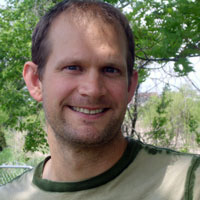 Brian Baumgart directs the creative writing AFA program and teaches English at North Hennepin Community College just outside Minneapolis. He holds an MFA from Minnesota State University, Mankato. His fiction, nonfiction, and poetry have appeared in or are forthcoming from various journals, including Ruminate, Sweet, Diverse Voices Quarterly, and North Chicago Review.
Image credit: Lukas Budimaier on Unsplash