THE LOBSTER by Gabby Capone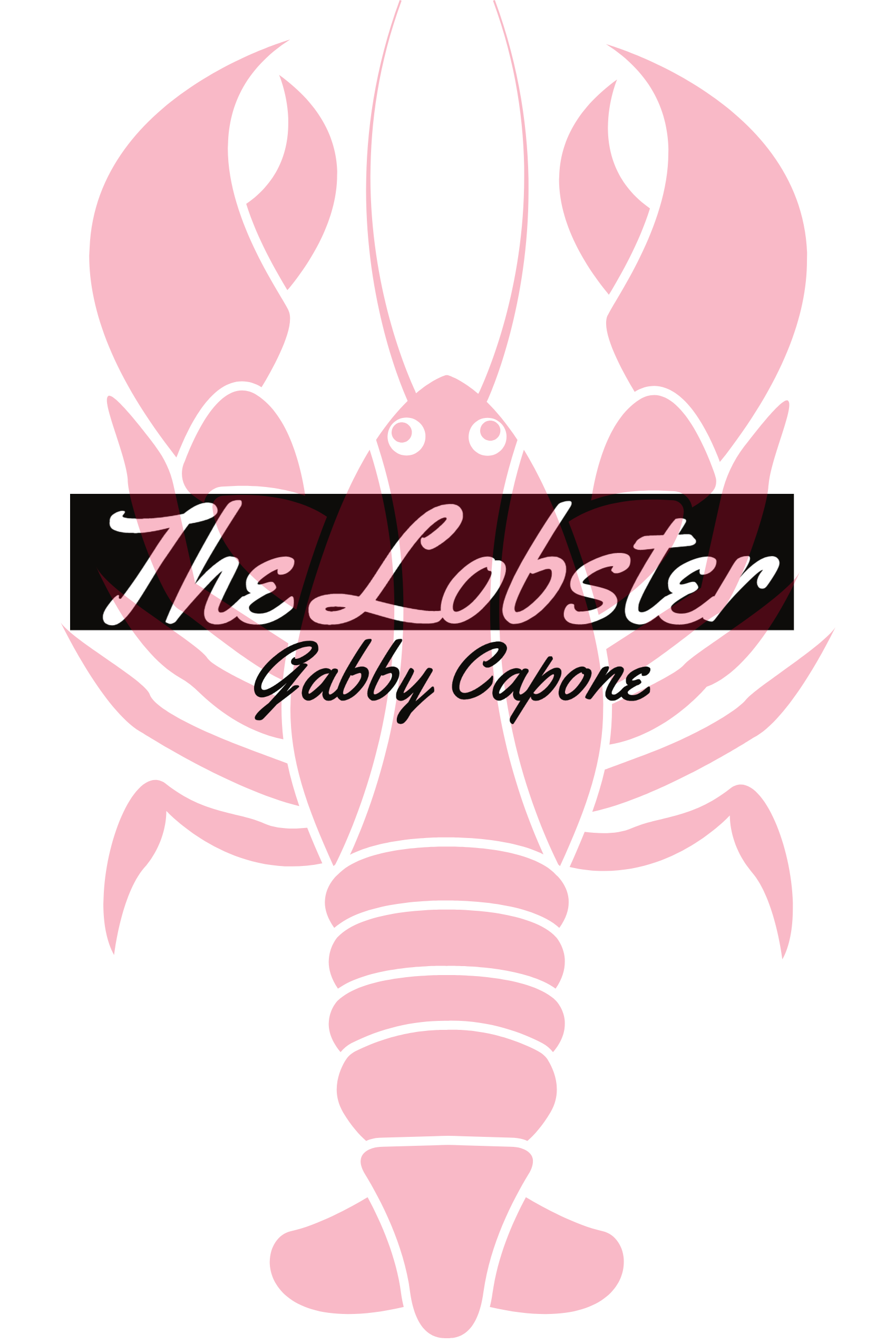 THE LOBSTER
by Gabby Capone
It was winter, mid-December, much too cold to leave him there—the lobster, on my porch. I don't know how he got there, whether he'd walked or hailed a cab. But it was snowing, and he looked so sad, bright red with embarrassment to ask for my help. And so I decided, I would open my door instead of my arms. I've heard that lobsters don't like to be hugged. He scuttled over the threshold, leaving a damp trail in his wake.
For a few moments we sat at the dining table, staring at each other from either end. I offered to cut the rubber bands from his claws, "You'll be so much more comfortable that way," I told him as I reached for my kitchen shears. He didn't answer, but I could've sworn he let out a small sigh of relief when the scissors sliced through his elastic cuffs.
"I'd like you to stay here," I started, "with me." I waited for his answer, chest full and heavy—a fishbowl hidden inside my rib cage. Silence leaked into the room. We were quiet for a long time, and at one point, I was certain he was unable to speak. "You need to kill me," he said, "but I might hurt you. You freed my claws." My chest deflated, confusion and sadness tapped at the glass of the fishbowl. "No. I can't kill you, why would I do something like that?" He did not answer this time. He just stared at me with sad, glazy lobster eyes.
Lobsters are not good pets. I wasn't suited to care for him. He wasn't suited to be cared for. So we sat, in my warm kitchen, discussing the plan for his demise. "I could buy lobster anesthesia, then boil you," I offered. The lobster winced. "I could take a sharp knife through your underbelly, hack through the softest spots." Again, he refused. "I don't want to kill you," I whispered, placing my palms flat against the wooden table. "You have to. You know you have to," the lobster said.
We drove to the beach, my car racing against the setting sun. I left the windows down for fresh air. I thought it would make me feel better—lighter, but it didn't. As we got closer, the smell of the sea got stronger, and it only made me sadder. The lobster sat in my passenger seat, toying with the radio. The sound of static and washed-out voices came and went. I didn't even mind that he was getting the leather wet. It didn't bother me that my car would smell like sand for weeks. We drove for what felt like a long time.
"I'm going to miss you," I smiled sadly, turning off the engine. He wouldn't look at me. He just kept trying to open the door. "I hope you survive this," I said, allowing him to crawl out of the car and onto the pavement. "You too," he called from over his shoulder, heading towards the wetness and salt. Lobsters that have been captured cannot survive in the wild. The ocean will reject them, and they will die.
Sometimes, you will find a lobster on your doorstep. And you'll want to love him, but won't know how.
---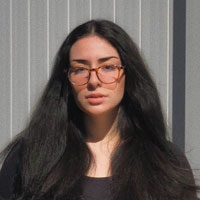 Gabby Capone is a sophomore at New York University. She has a passion for writing, reading, and creating. Gabby is majoring in English Education and hopes to teach creative writing in the future. Poetry and literature exist at the center of her life, alongside her family and her loved ones.