THE BOATMAKER by John Benditt reviewed by Claire Rudy Foster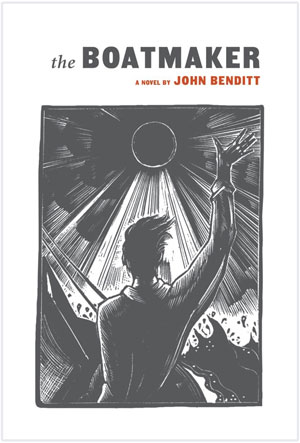 THE BOATMAKER
by John Benditt
Tin House Books, 451 pages
reviewed by Claire Rudy Foster
The intersection of poetry and prose is a rough sea, with deep, sometimes misleading currents. Some writers adapt poetry easily to fiction. Lyrical language works by adding texture to the plot; in some cases, it is the plot, as in flash fiction or more experimental forms. However, it doesn't compensate for shallow storytelling. John Benditt's novel The Boatmaker suffers from just this imbalance of plot and language, and the book founders from scene to scene, never quite finding its depth.
This isn't a reflection of the author's abilities; Benditt has credentials out the wazoo, including a stint as editor-in-chief at Technology Review: MIT's Magazine of Innovation. He also was awarded the John Russell Hayes Poetry Prize. The shift to fiction seems natural for such a talented writer, but the adaptation doesn't come easily and makes The Boatmaker a long, dull slog through all-too-predictable terrain. Alcoholic geniuses, bad guys, run-of-the-mill anti-Semites, women tormented by their emotions: it's all too familiar, and Benditt adds little new or surprising to these threadbare tropes.
At its core The Boatmaker is an epic tale. The nameless main character awakens from a fever dream possessed by a desire to build a boat and sail to the mainland from his tiny island. An intemperate drinker, the boatmaker wanders in and out of sobriety, crossing paths with beggars, thieves, a priest, and workers of all stripes. These encounters unfortunately feel increasingly contrived; imagine Nathaniel Hawthorne stranded in Finland and you'll have a good idea of how this unfolds. The story is a thin yarn, decorated by language that is too delicate and prettily wrought for the weight it bears:
Light trickles from small windows high on the walls, at the level of the street outside. The floor is bedrock. Cut into it are four bays. In each bay sits a huge piece of machinery, as tall as two men and much longer. A serpentine of rollers of different sizes leads the eye from one end of the machine to the other. Over everything is the smell of oil and ink and the melancholy of machinery stopped in the middle of its task.
What's really frustrating is how well these same craft elements work in a more compressed form when descriptive language feeds the necessary immediacy and fierce structure of the short story. So it's telling that The Boatmaker started as a short story; Benditt originally planned to write a collection of interrelated short pieces. However, he felt encouraged to try something bigger, and knitted those vignettes into something that has the length of a novel but not its architecture.
A man in a boat on a personal quest—there are plenty of stories like this. Epics, even. However, the key distinction between Benditt's novel and Hemingway's The Old Man and the Sea is the scope of the work. The Old Man and the Sea was a novella, not a novel. Its power is in its succinctness. Under that simple-seeming language is a structure that could take a mine blast. Benditt's novel is stretched thin, and all its best qualities are diluted in the long form. It takes ten pages for the main character to smoke a cigarette. Rather than keep things moving along—hitting all the plot points that sounded so enticing on the jacket—Benditt draws out the story, adding so many landscape details, back story, and decorative sentences that the novel's main events get bogged down.
This stretching out give the impression that The Boatmaker is a little more style than heart.
---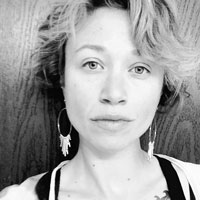 Claire Rudy Foster lives in Portland, Oregon. She holds an MFA in Creative Writing. Her critically recognized short fiction has appeared in various respected journals and she has been honored by several small presses, including a nomination for the Pushcart Prize. She is currently at work on a novel.