DON'T FEAR THE WACKY STUFF, A Writing Tip from Andrea Marcusa
A Writing Tip from Andrea Marcusa
DON'T FEAR THE WACKY STUFF
Estimated reading time: 2 minutes
Do you ever have wacky ideas or thoughts that you scribble down, but then decide they're too awful to keep? If so, I have a suggestion for you. Put them in a file and label it something funny, like "Wacky Pantry." Then, come back to them a few months or years later.
Often, the thoughts or ideas that we feel compelled to write down are the ones that feel wrong, not "us," embarrassing, or poorly written. We might think that no one would want to read them, except maybe someone who's been waiting in a doctor's office for hours with nothing to do.
But I'm here to tell you that's not true. I've banished many dashed-off pieces, scenes, or rants to a file, thinking they were plain, sad, pathetic, icky, or trite. But then, years later, when I'm going through my files (which always feel a bit like a foreign country), I come across them and ask myself, "Why did I think this was so bad?"
Usually, it's because I've uncovered something difficult, painful, and shameful—those feelings that we all possess that we'd rather not acknowledge. But with distance, these feelings may feel less urgent and painful. And the editor in me may see something alive and promising.
Often, I dust off these old ideas and find a way to work with them. Not always, but I never discard them. Perhaps they need more time to bake.
So next time you have a crazy idea or thought that you're tempted to dismiss, don't. Put it in a file—visit your Wacky Pantry. Then, come back to it later and see if it's still as awful as you thought it was. It may even be the start of something great.
---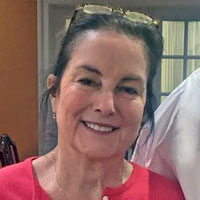 Andrea Marcusa's work has appeared in Gettysburg Review, Citron Review, Cherry Tree, Heavy Feather Review, and others. She's received recognition in a range of competitions, including Smokelong Quarterly, Glimmer Train, Raleigh Review, and Southampton Review. Her flash piece "The Tummy Bridge" was awarded Honorable Mention in the Cleaver 2022 Flash Contest. She studies with Philip Schultz at The Writers Studio. For more information, visit: andreamarcusa.com or see her on Twitter @d_marcusa