HOT DOG TASTE TEST, a graphic narrative, by Lisa Hanawalt reviewed by Matthew Horowitz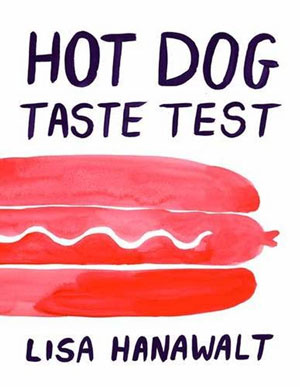 HOT DOG TASTE TEST
by Lisa Hanawalt 
Drawn & Quarterly, 176 pages
reviewed by Matthew Horowitz
Purists beware: this book contains very little analysis and comparison of actual hot dogs. Perhaps best known as the designer of Bojack Horseman, Lisa Hanawalt draws the way children laugh. In Hot Dog Taste Test, she brings haphazard looking outlines to life with vivid watercolors to depict an exploration of sensory staples. Breakfast is moralized, street food is ranked and deconstructed, horses are ridden, otters are swum with, birds are everywhere—some with exaggerated human genitalia, some with understated human anxieties.
This graphic narrative uses the form of a visual diary to lead the reader down the garden path of Hanawalt's gustatory journeys via back alleys of idle thoughts and fears. The result is at once fascinating and comforting. Animal human hybrids are her known specialty, but Hanawalt demonstrates that her flair for surreal normalcy is limitless. She selects colors with boldness not seen since the end of The Very Hungry Caterpillar, contributing to the overreaching caricature of the seriousness of personhood. This theme emerges from the juxtaposition of childlike wonder and mundane struggles, creating concepts like the Menstrual Hut, Snack Realism, the Bug Train, the Meat Hat, and my favorite, an unadorned page encouraging the reader to leave a food stain on it.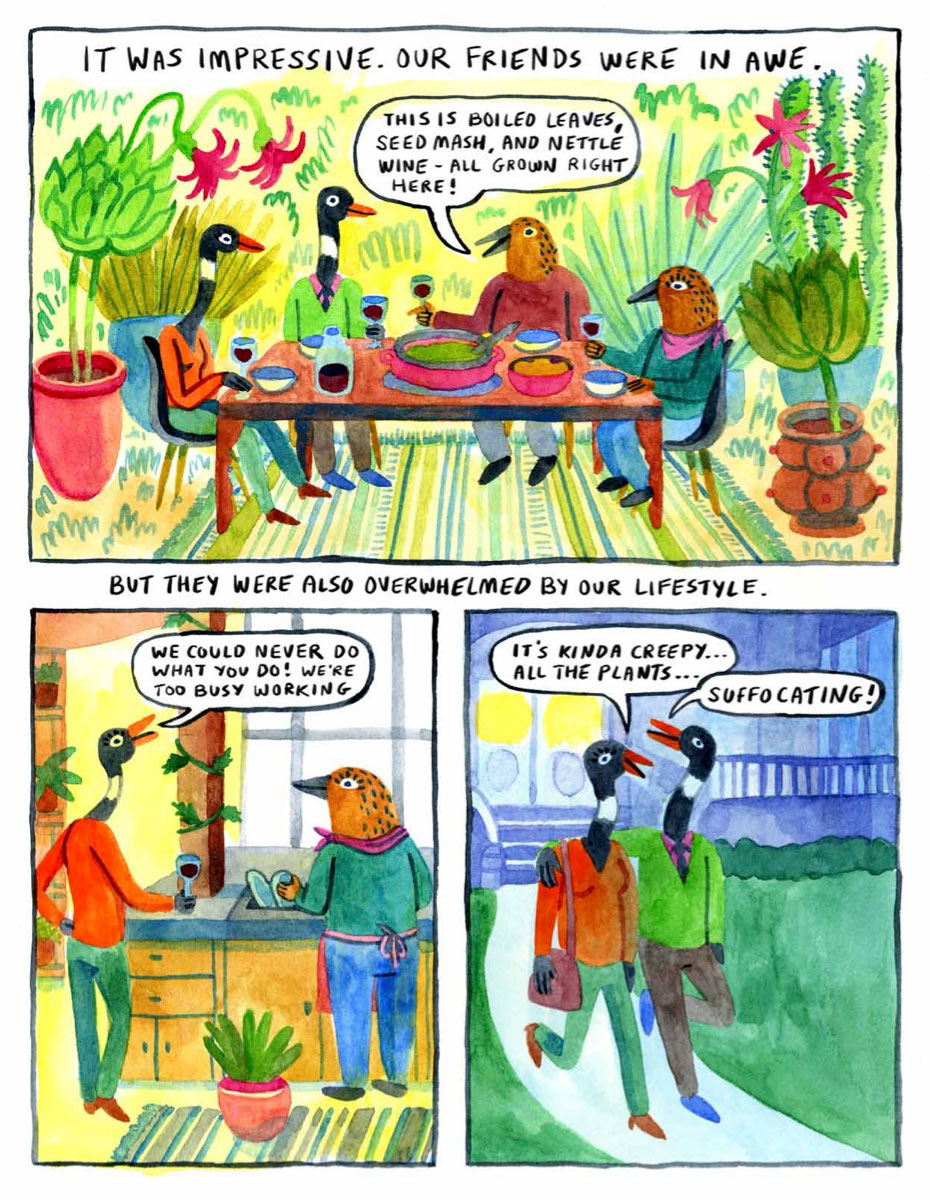 In addition to her enjoyable abstract pages, Hanawalt's autobiographical stories, which strike a conversational, meandering tone, are deceptively well crafted. When she spends a day shadowing renowned chef and food scientist Wylie Dufresne, Hanawalt spends as much time on his physical therapy appointment as his kitchen manner. She has a habit of describing the meals she has rather than identifying them. Part of this is owed to the Molecular Gastronomy that Dufresne is so renowned for, but part of it serves to facilitate the feeling of wonder.
In what I suspect might be the most honest account of a trip to Las Vegas ever published, a buffet is the only glamorous strip that Hanawalt idealizes, and the cost of too many crab legs is paid. A trip through Argentina seems to swing wildly between delicious and terrifying, but our heroine powers through. It must have taken as much bravery for the author to document her anxieties and insecurities in these pages as it took to watch fans crush each other in a football match, or brave public bathrooms, or kiss her way through airplane turbulence.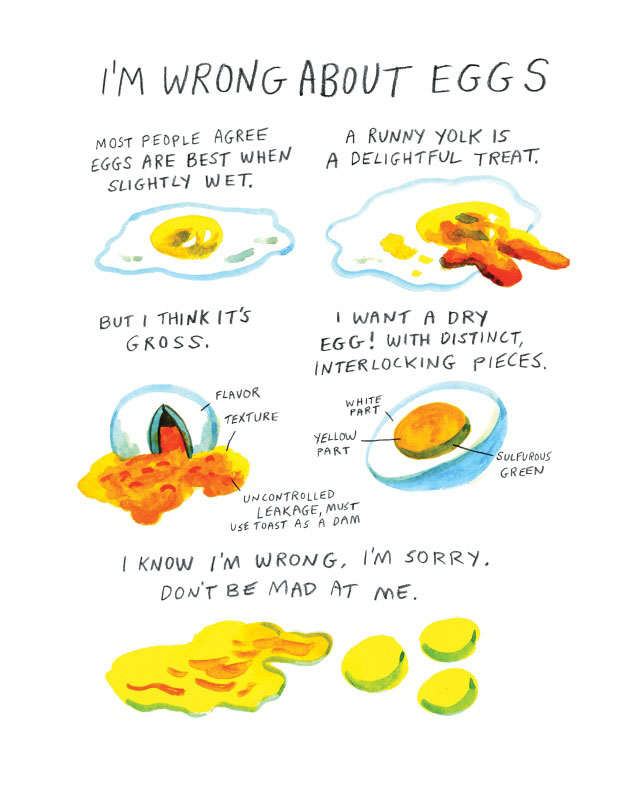 As surreal images weave in with semi-meticulous accounts of personal adventure, there is little reason but a great deal of rhyme. Although Hot Dog Taste Test contains no single continuous story, a narrative reveals itself in Hanawalt's mind's wanderings just as it does in a person's life. Continuous throughout the work is an evocation of freedom. Freedom to eat everything that looks good, freedom to wear a swimsuit, freedom to talk about bodily functions, freedom to ride horses, freedom to feast on life. The human experience is one long hot dog taste test: take a bite.
---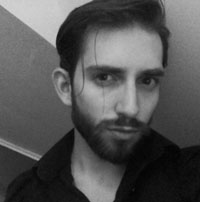 Matthew Horowitz is a group home worker with delusions of eloquence. He acts on whatever stage will permit him, and holds a bachelor's degree in theater and psychology from Southern Connecticut State University. His area of study involves the creation and manipulation of the human psyche through performative action and ritual.