THE DAY AFTER BRAHMA OPENED ONE EYE by Nicole Burney
Nicole Burney


THE DAY AFTER BRAHMA OPENED ONE EYE



We knew without speaking
your left eye open just a crack
caught between moans and a gasp.
I toss in your arms
an aggrieved hiccup cradled
beneath goose down and duvet
we are left with simple devastations
and I teeter from lush investment.
Wake up! Brahma
tell me stories
the way your mother taught you
in windswept ghazals.
In the somber months
I'll show you how certain clouds
bear a striking resemblance to Moby Dick.
Let's clean house and wrestle hosannas out of thin air
you make breakfast
I'll change the linens
there's just enough cinematography between us
so pack your oil paints and trumpet
I'll bring Baldwin and a hammer.
---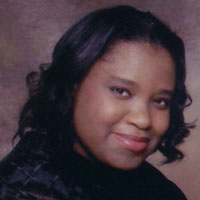 Nicole Burney is a native of New Jersey. She's drawn to explore language, estrangement, and the myriad ways poetry allows one to reconnect. She joined the Somerset Poetry Group around 2015, in order to commune with other Jersey poets and conquer stage fright. She also works as a literacy volunteer for non-native English speakers. She's appeared or will appear in The Rumpus, Cold Creek Review, Glass Poetry, and Obsidian Literature & Arts.
Image credit: Karen Maes on Unsplash