SUDDENLY
by Mary Crow
at park's edge a storm appeared returning from its tour of Vienna, and the car sped away
in dust devils, leaving me behind with existing treaties to dream some heroic stand while
rumors of air raids rose like smoke above the city and buildings burst into flame for the
greater good, pianos power-diving our forgotten empire-ah, but then you were
transporting war overland to bellow the truth with a loud stick, suddenly awakened to
the lesser evil of Fascism, Kosovo full of pilots to be transported as you reviewed policies
which were undoubtedly correct, columns illuminated as they marched toward the
terrible hole where we expected the Bolshelviks who arrived with grim mouths, pausing
on their way to winter and shuttling refugees continuously-but let's drink to confusion,
merging with the ideal music of the leaves, and therefore and so on and meanwhile the
storm passes over us and pedals on toward Warsaw
---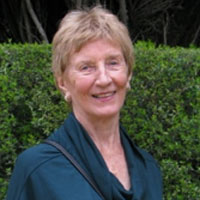 Mary Crow has published three collections of poems, three chapbooks, and five books of translation. Her most recent book of poems is Addicted to the Horizon. She spent January 2011 in Egypt at a residency in El Gouna; her experiences flying into the spring uprising resulted in a new poetry manuscript, As the Real Keeps Slipping.
Image credit: Joshua Reddekopp on Unsplash