SOMETHING'S GOTTA CHANGE by Michael Green
Michael Green
SOMETHING'S GOTTA CHANGE
a Visual Narrative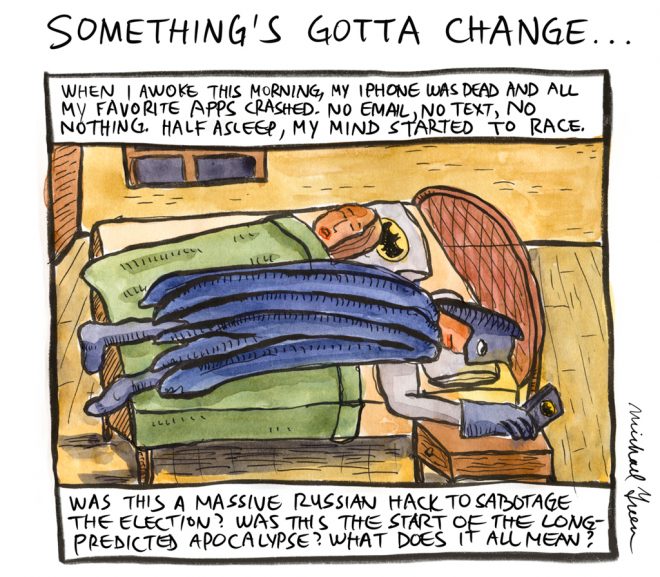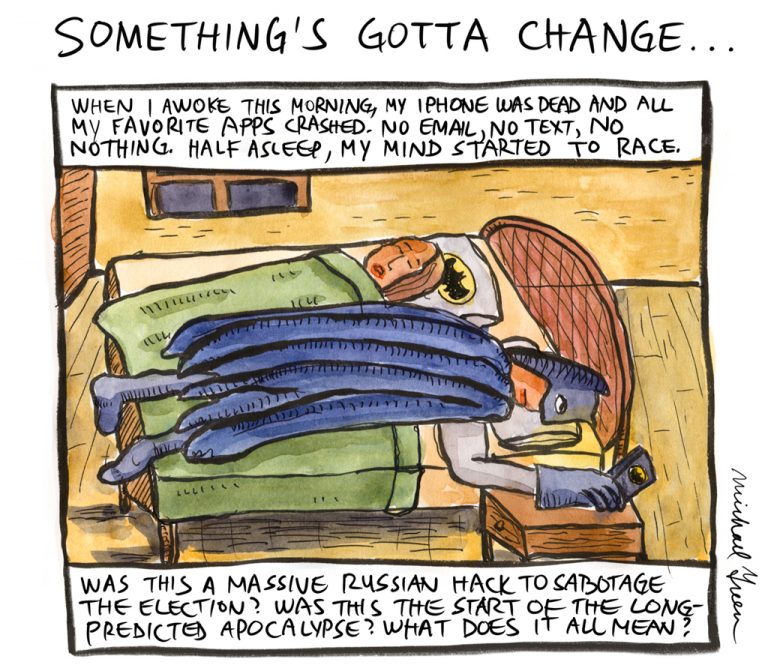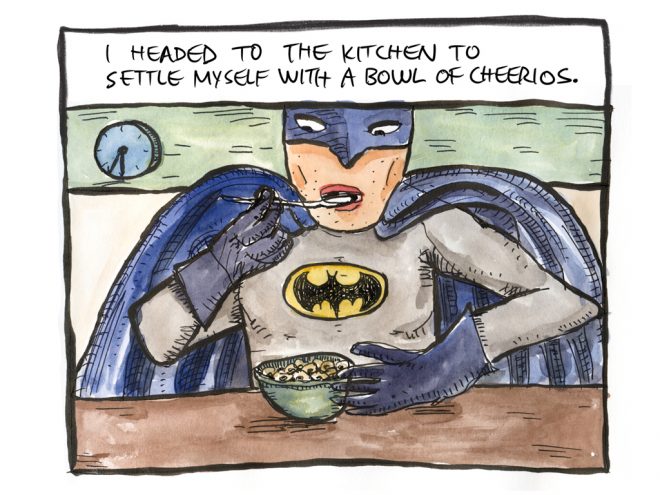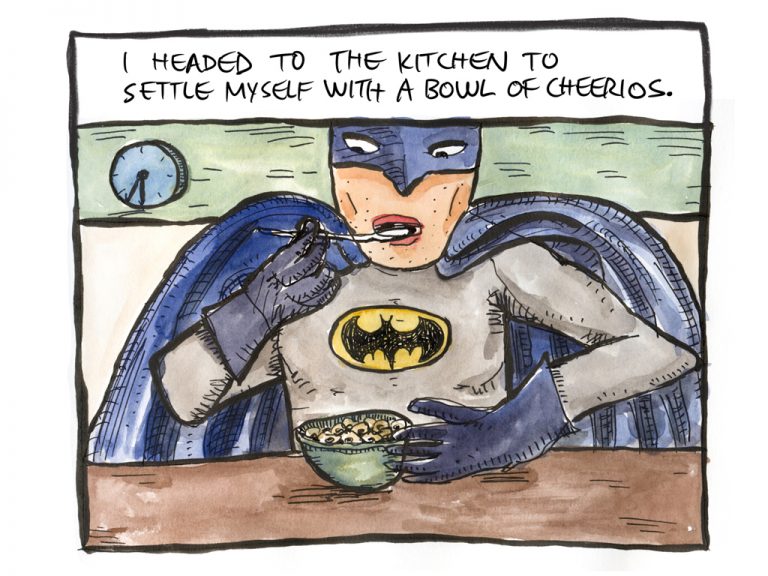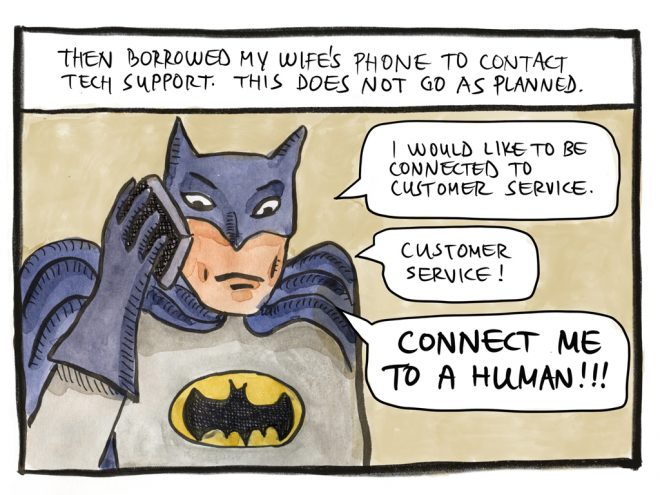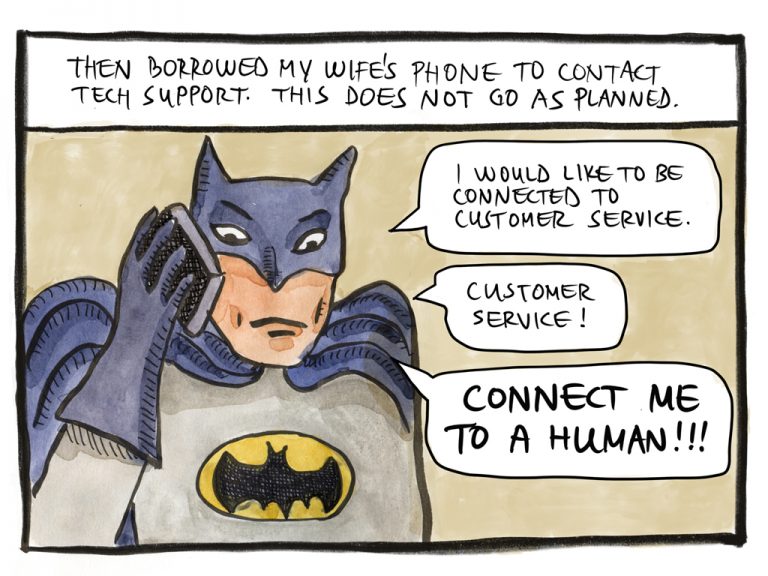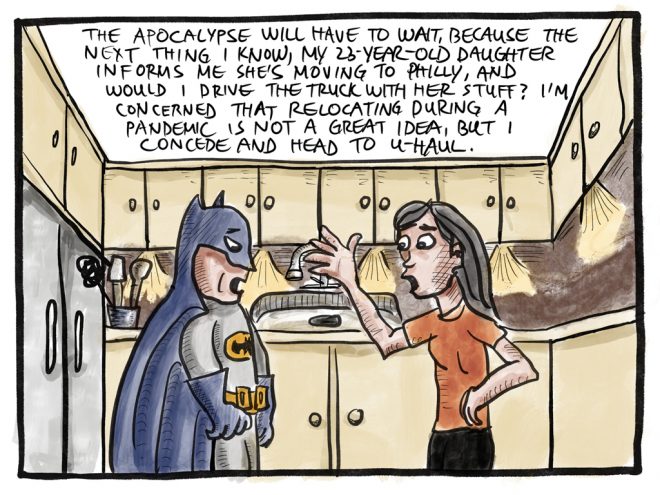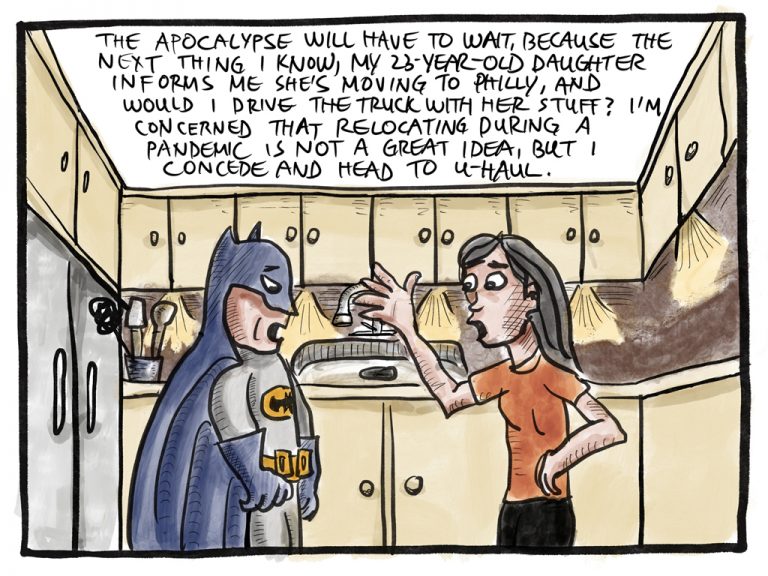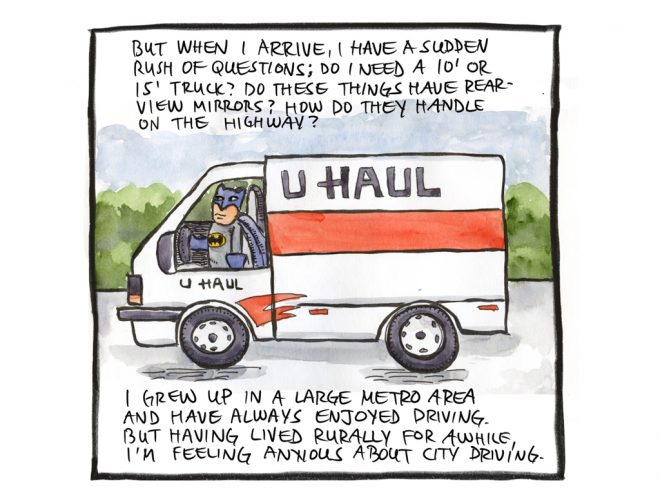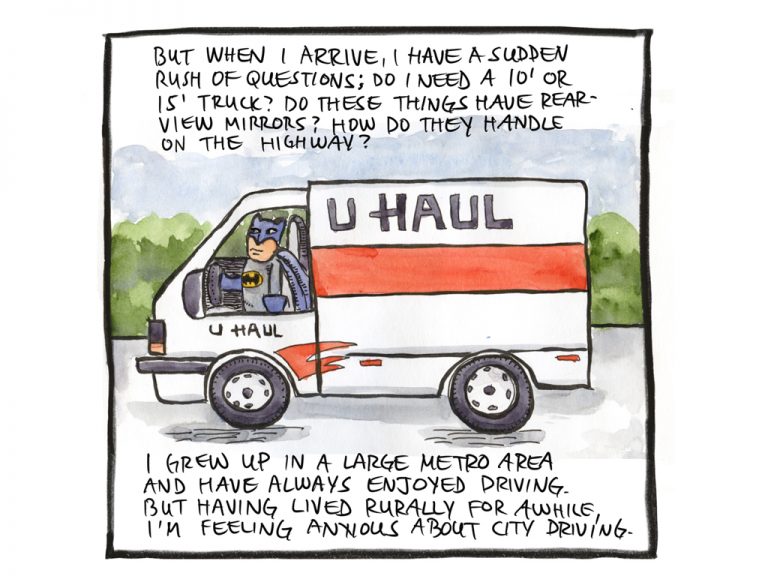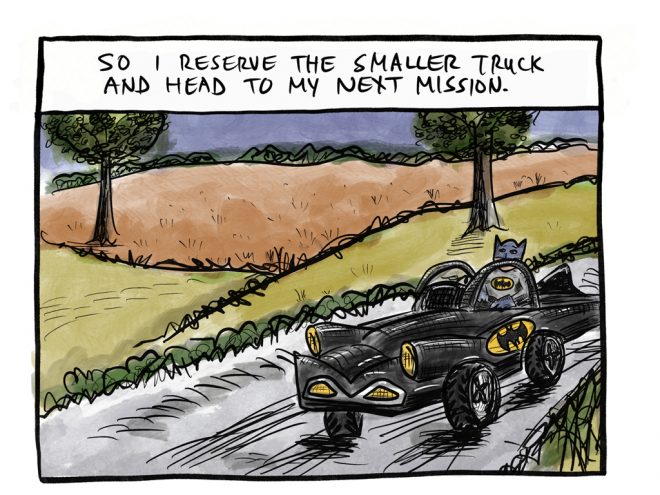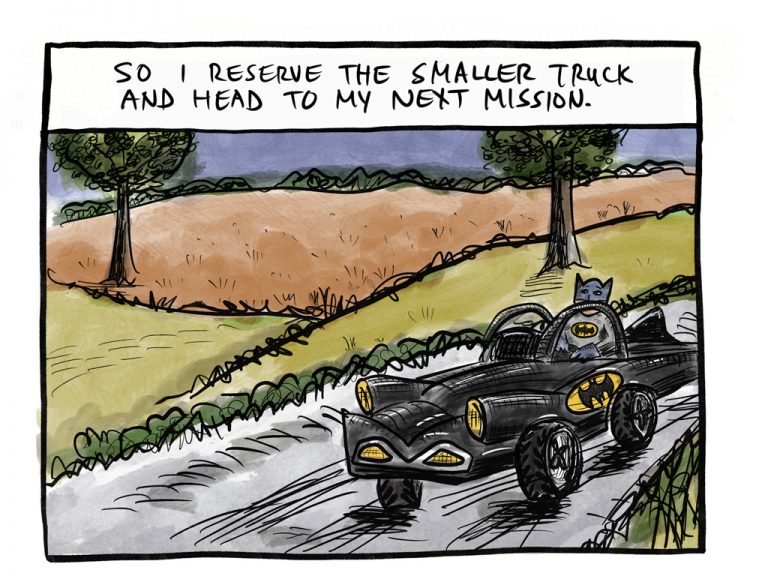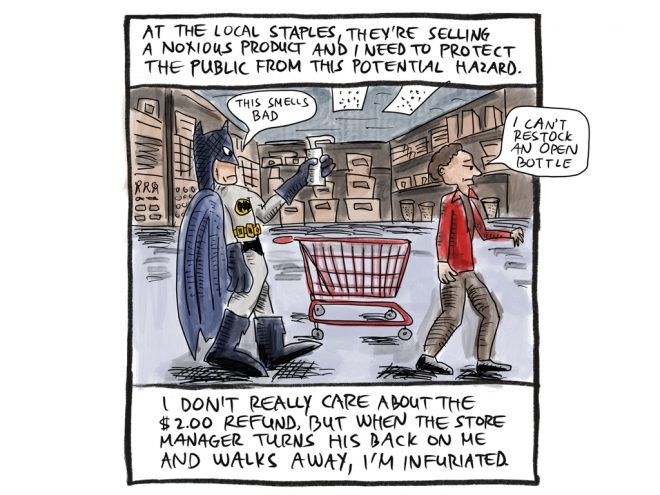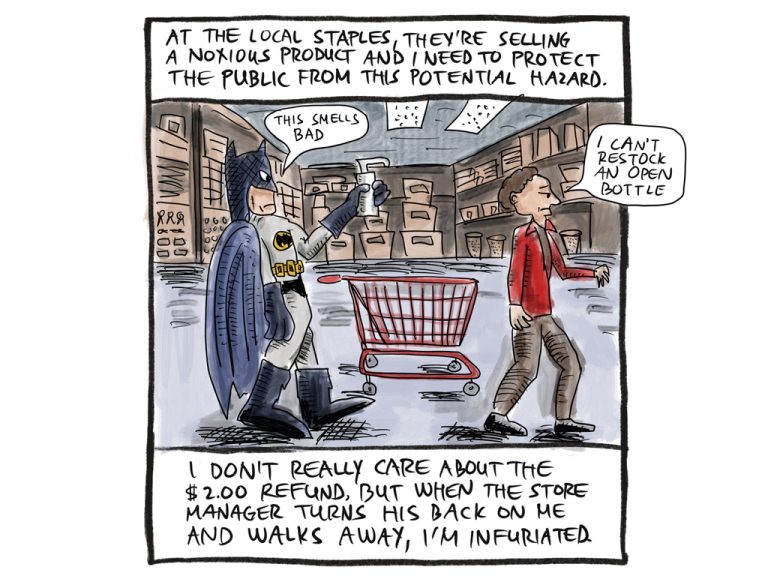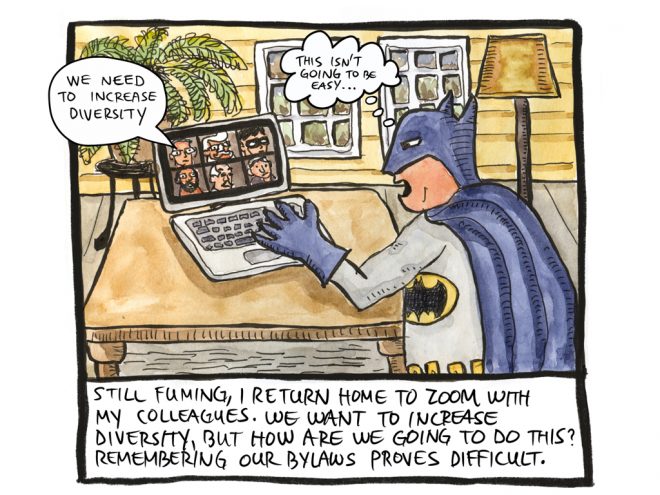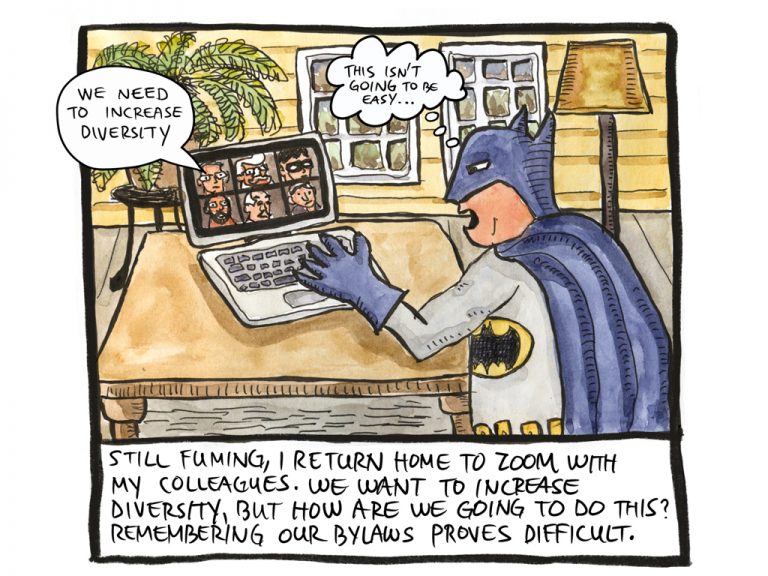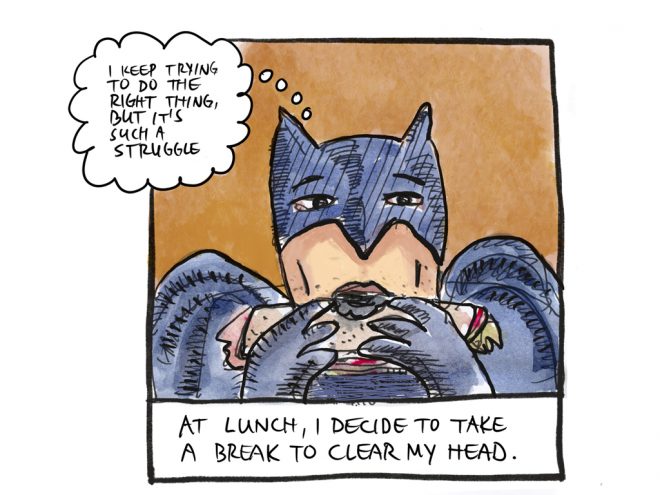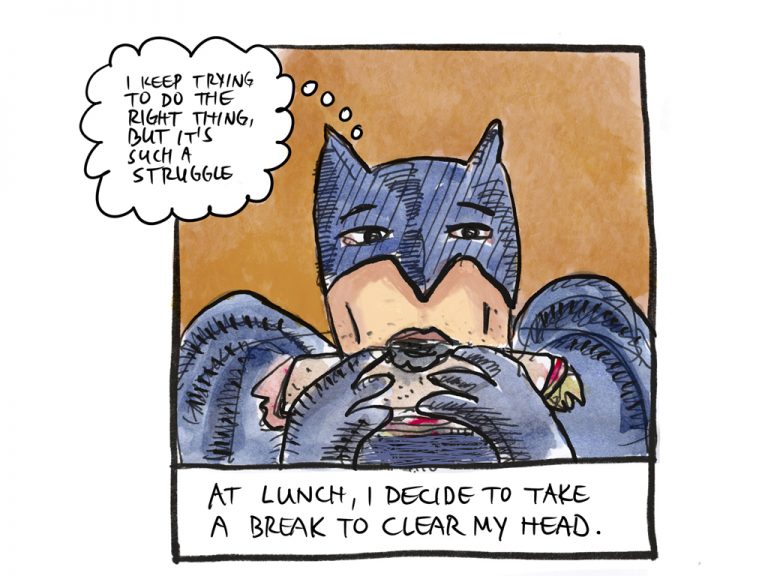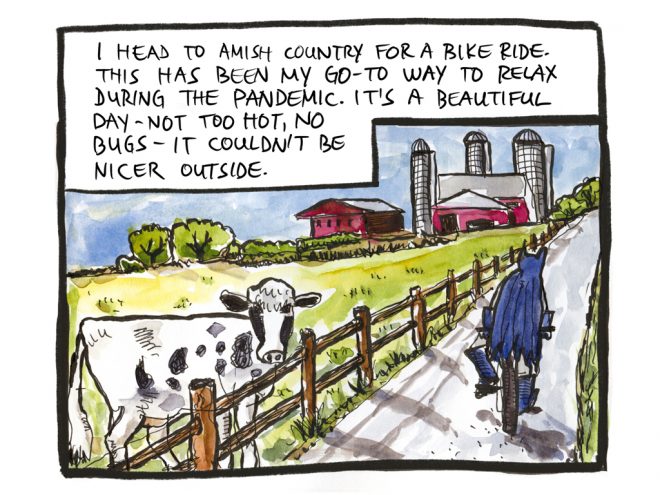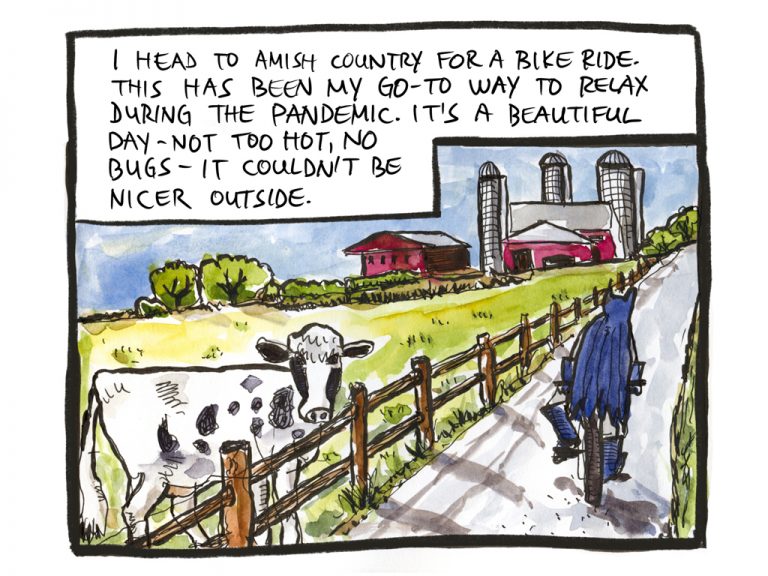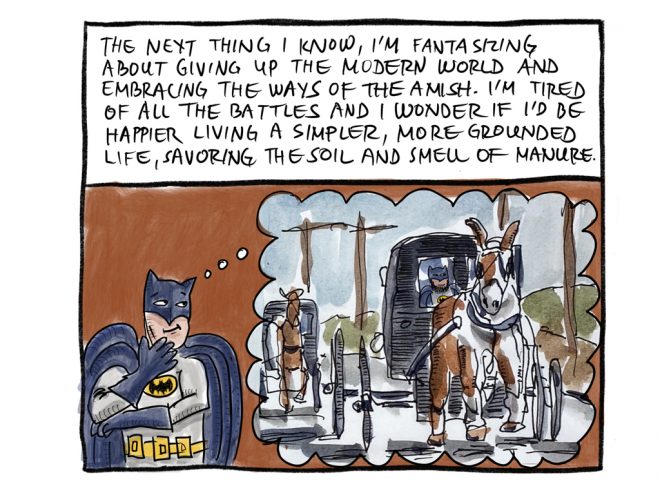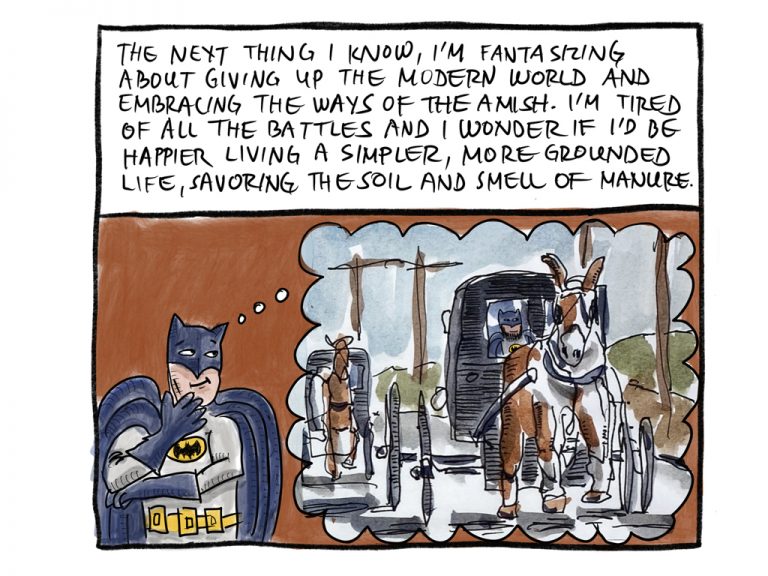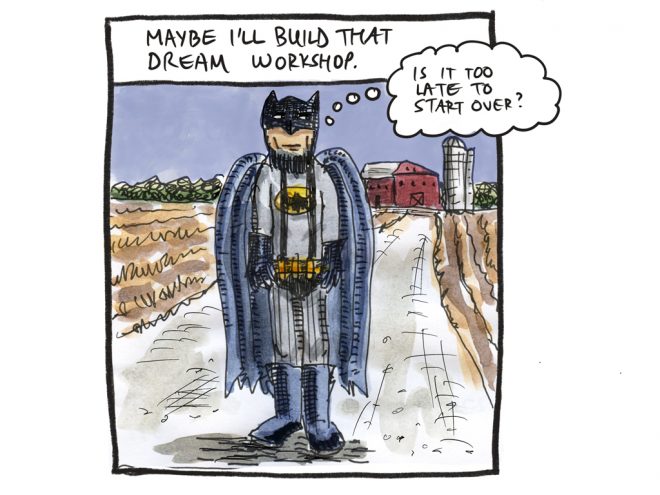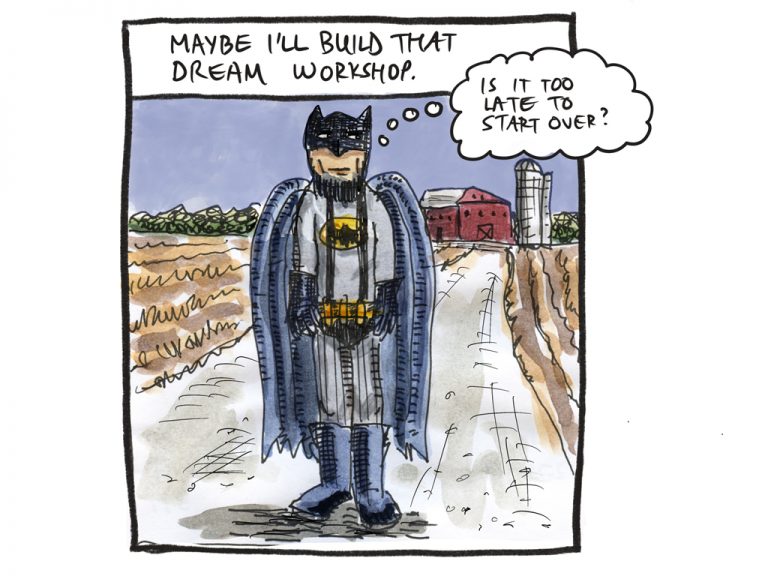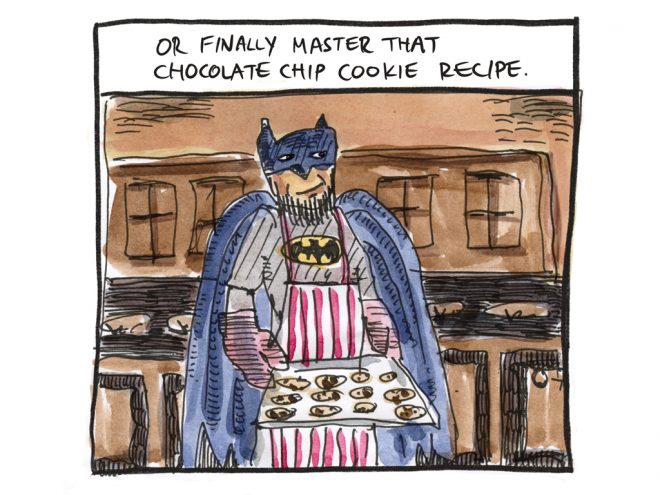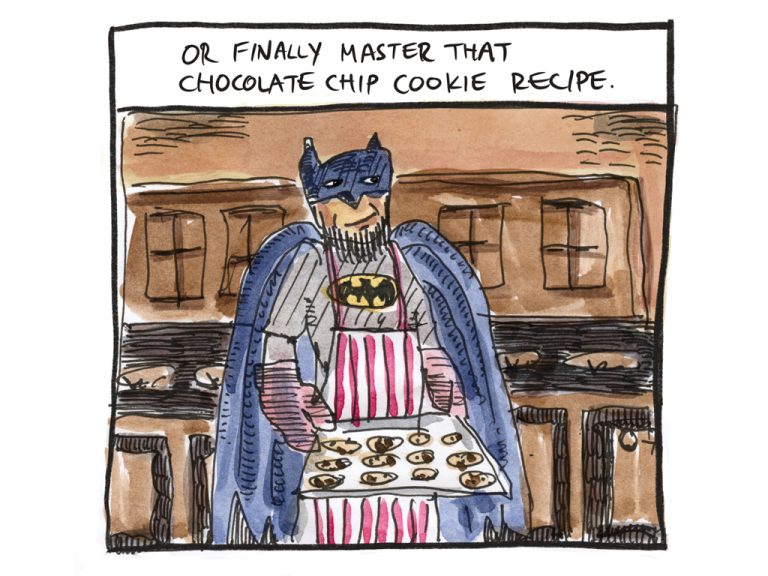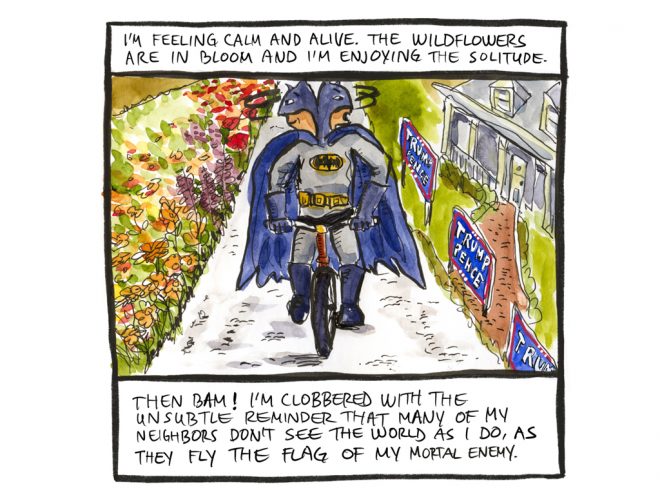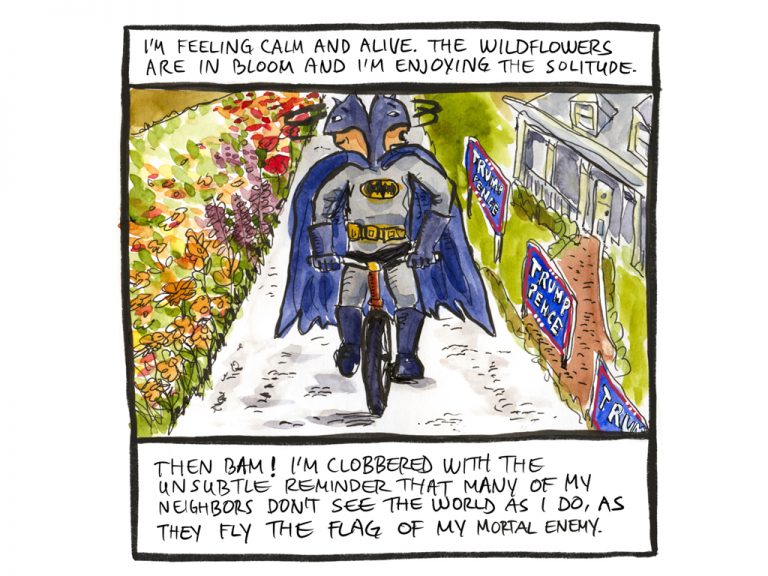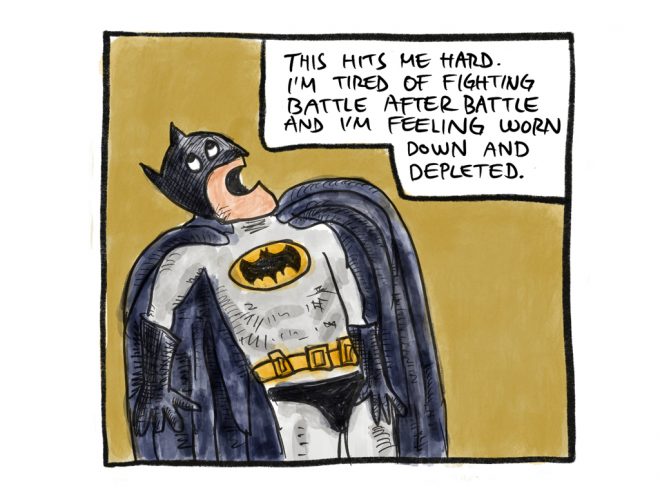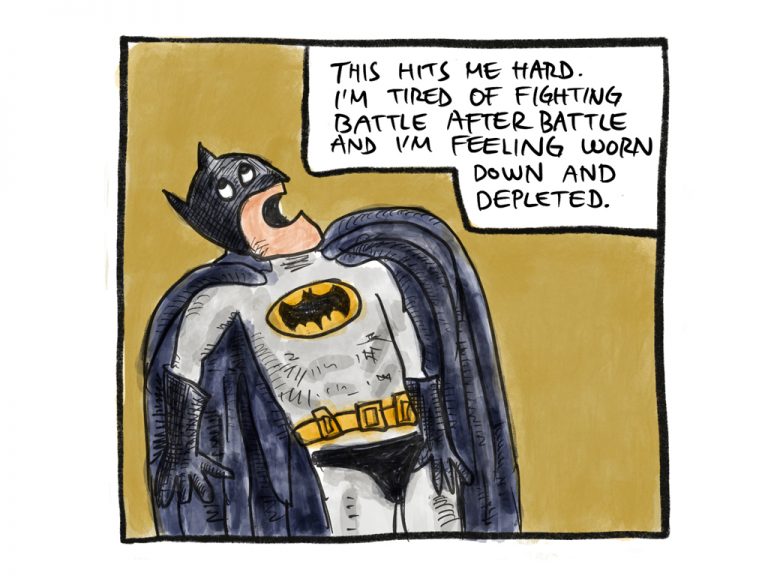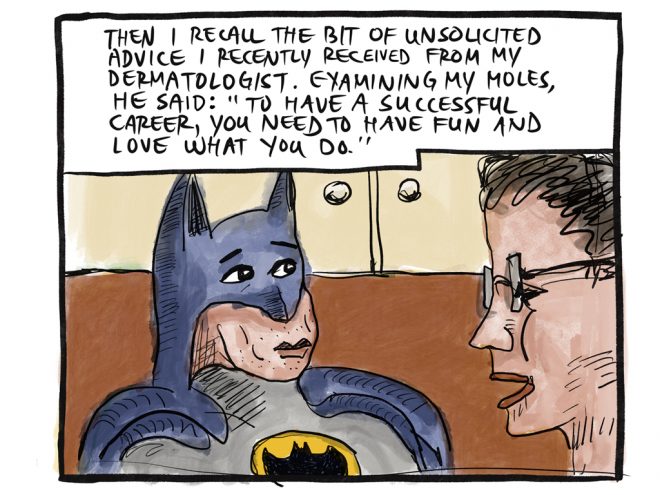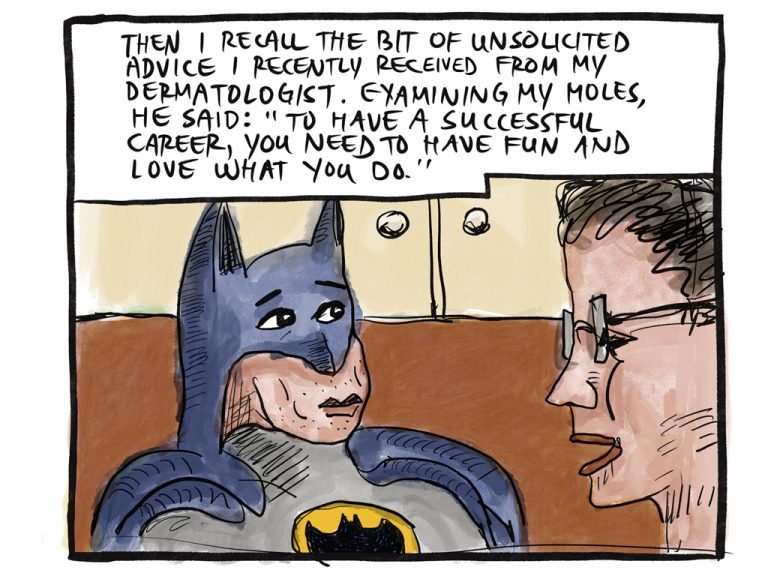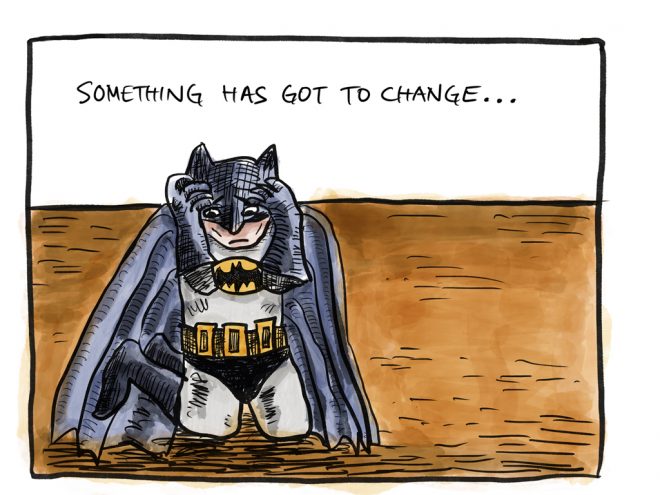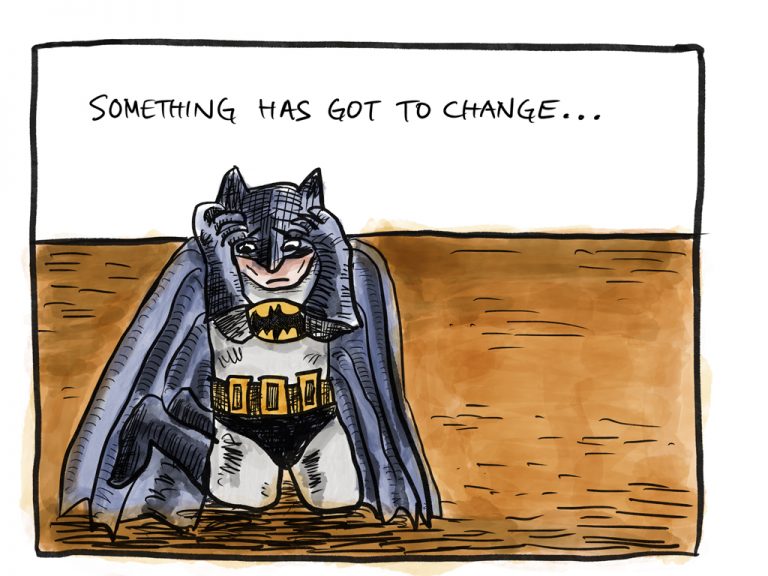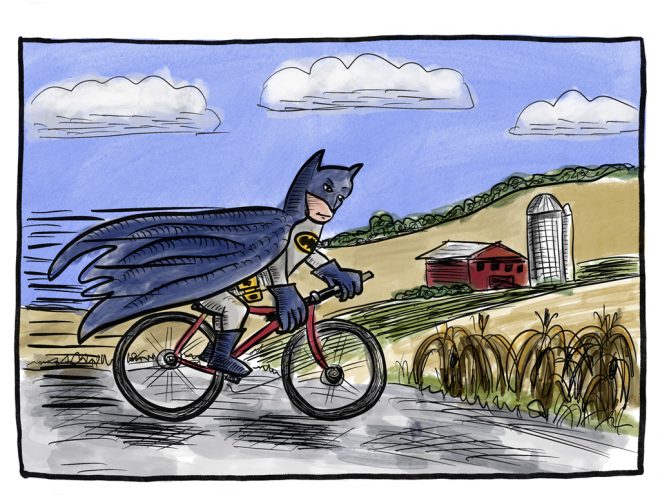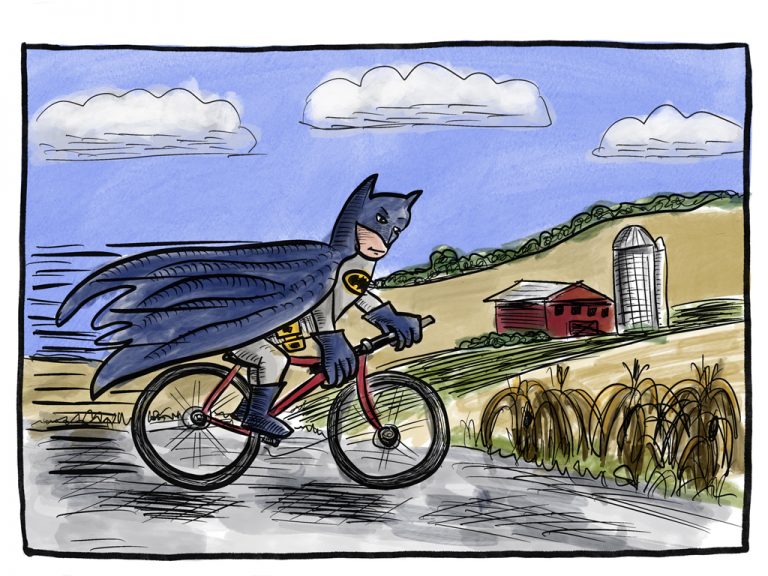 ---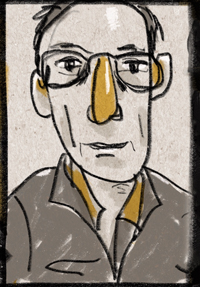 Michael Green is a physician and artist who lives and rides his bicycle throughout Central Pennsylvania. He is a founding Board Member of the Graphic Medicine International Collective, an organization devoted to the intersection of the medium of comics and the discourse of health care, and is co-author of the Graphic Medicine Manifesto from Penn State University Press. Michael Green is a Professor of Humanities and Medicine at Penn State College of Medicine, where he teaches a course on comics and medicine for medical students, and has published several landmark articles on the use of comics in medical education.
---

Text: 
Page 1
Something's Gotta Change…
When I awoke this morning, my iPhone was dead and all my favorite apps crashed. No email, no text, no nothing. Half asleep, my mind started to race.
Was this a massive Russian hack to sabotage the election? Was this the start of the long-predicted apocalypse? What does it all mean?
Page 2
I headed to the kitchen to settle myself with a bowl of Cheerios.
Page 3
Then borrowed my wife's phone to contact tech support. This does not go as planned.
"I would like to be connected to customer service."
"Customer service!"
"Connect me to a human!!!"
Page 4
The apocalypse will have to wait, because the next thing I know, my 23-year-old daughter informs me she's moving to Philly, and would I drive the truck with her stuff? I'm concerned that relocating during a pandemic is not a great idea, but I concede and head to U-Haul.
Page 5
But when I arrive, I have a sudden rush of questions; do I need a 10' or 15' truck? Do these things have rearview mirrors? How do they handle on the highway?
I grew up in a large metro area and have always enjoyed driving. But having lived rurally for a while, I'm feeling anxious about city driving.
Page 6
So I reserve the smaller truck and head to my next mission.
Page 7
At the local Staples, they're selling a noxious product and I need to protect the public from this potential hazard.
I don't really care about the $2.00 refund, but when the store manager turns his back on me and walks away, I'm infuriated.
Speech bubble: "This smells bad."
Speech bubble: "I can't restock an open bottle"
Page 8
Still fuming, I return home to Zoom with my colleagues. We want to increase diversity, but how are we going to do this? Remembering our bylaws proves difficult.
Speech bubble: "we need to increase diversity"
Thought bubble: "this isn't going to be easy"
Page 9
At lunch, I decide to take a break to clear my head.
Thought bubble: "I keep trying to do the right thing, but it's such a struggle."
Page 10
I head to Amish country for a bike ride. This has been my go-to way to relax during the pandemic. It's a beautiful day—not too hot, no bugs—it couldn't be nicer outside.
Page 11
The next thing I know, I'm fantasizing about giving up the modern world and embracing the ways of the Amish. I'm tired of all the battles and I wonder if I'd be happier living a simpler, more grounded life, savoring the soil and smell of manure.
Page 12
Maybe I'll build that dream workshop.
Thought bubble: "is it too late to start over?"
Page 13
Or finally master that chocolate chip cookie recipe.
Page 14
I'm feeling calm and alive. The wildflowers are in bloom and I'm enjoying the solitude.
Then BAM! I'm clobbered with the unsubtle reminder that many of my neighbors don't see the world as I do, as they fly the flag of my mortal enemy.
Page 15
This hits me hard. I'm tired of fighting battle after battle and I'm feeling worn down and depleted.
Page 16
Then I recall a bit of unsolicited advice I recently received from my dermatologist. Examining my moles, he said: "to have a successful career, you need to have fun and love what you do."
Page 17
Something has got to change…