PANDEMIC MOTHER'S DAY, STOKOE FARMS, UPSTATE NEW YORK by Anne Panning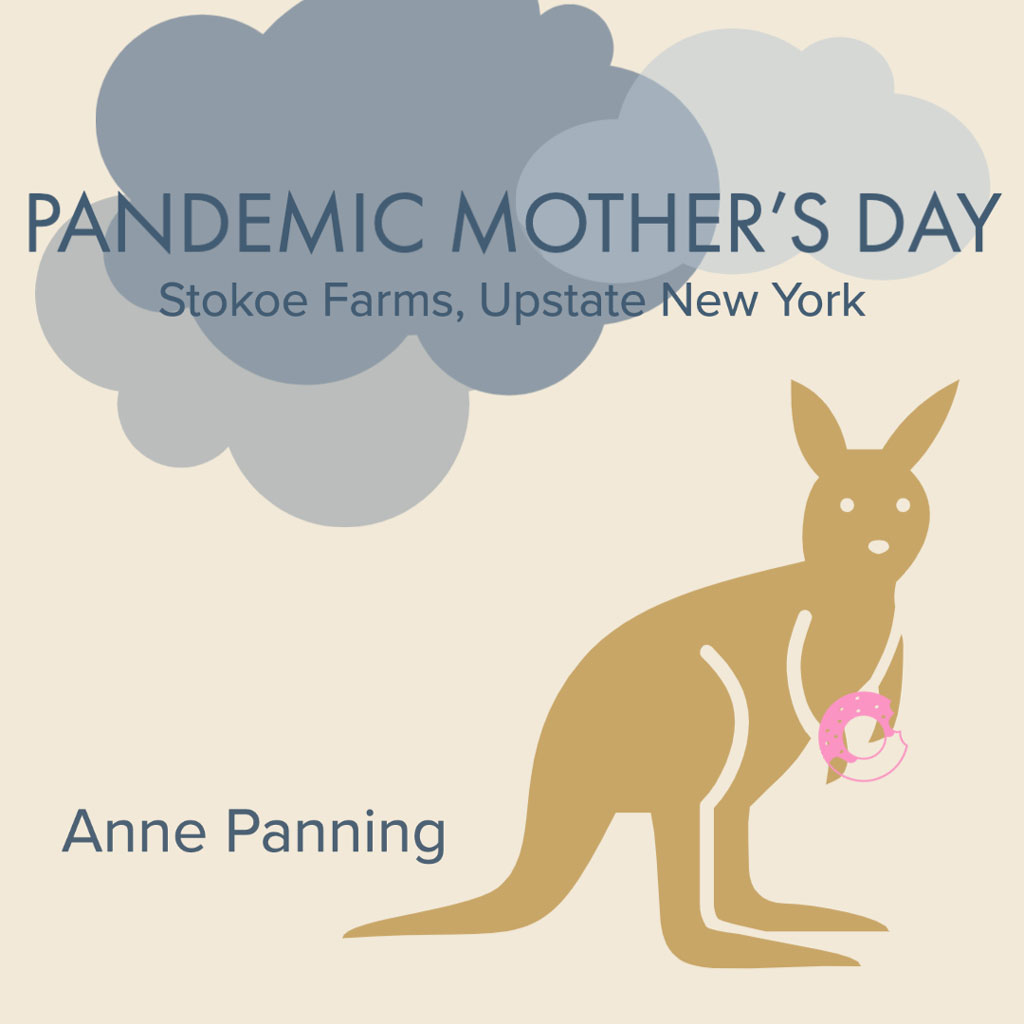 PANDEMIC MOTHER'S DAY, STOKOE FARMS, UPSTATE NEW YORK
by Anne Panning
Cost of admission: purchase of two dozen apple cider donuts, delivered to cars by a masked grandmother. As part of the donut deal, you earned drive-through privileges to view exotic animals. The albino wallaby scootched behind a rain barrel; two camels, fully reclined, glanced off to the side: a fuck you to photo ops. We were four of us again: our son, Hudson, had been kicked back to us from freshman year at Pitt. He'd roosted with us again, whipped up gooey onion omelets at midnight, jacked the Volvo seat so far back I couldn't reach the pedals. Our daughter Lily's high school would slam shut momentarily: you could almost hear the silence of the greatest pause on earth.
We grew hungry. Rain muddied the road. Where was the baby kangaroo they'd promised? Didn't they know there were limits to our patience? Finally, an old man stepped out of a tiny shed as in a fairy tale: he snuggled the baby kangaroo inside his flannel shirt. "It's just too cold out here for this little guy." He told us we could take a photo. I can't remember why we didn't.
By then, I had to pee urgently. We drove up a pale, empty hill. There's a photo of me crouched behind a pile of old tires: waving, peeing. Which still makes us laugh. Sort of.
---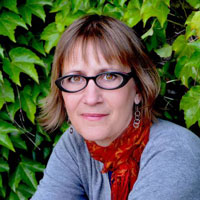 Anne Panning has published a memoir, Dragonfly Notes: On Distance and Loss. She has also published a novel, Butter, as well as a short story collection, The Price of Eggs, and Super America, which won The Flannery O'Connor Award and was a New York Times Editor's Choice. Four of her essays have received notable citations in The Best American Essays series. She is currently working on a second memoir about her late father, a barber and addict. She teaches creative writing at SUNY-Brockport.