RIFFS ON REVISION by Andrea Caswell
Andrea Caswell




RIFFS ON REVISION
Estimated reading time: 2 minutes
Most of the work of writing is rewriting. No one wants to hear this! We thrive on that rush of creativity and sense of possibility inherent in a first draft. After our initial inspiration and abandon on the page, revision can feel like a fall back down to earth. I have to revise this? What a mess! The good news is, revision is some of the most "creative" writing you will ever do. Here are some tips for enjoying the process.
[Be kind] Before you change a single word: approach your work with kindness and curiosity. Give yourself credit for drafting that short story or taking that generative class using prompts. Recognize your effort in keeping a notebook close so you can scribble scraps of sentences whenever they come to you. What you've managed to put on the page is the result of your desire and dedication to write. This half-baked mess before you is cause for celebration!
[Be curious] In revision, ask yourself the relevant questions. Instead of wondering, "Is this any good?" you can ask, "What am I curious about here?" As writers, it's not our job to decide if something we've written is "good" (there are plenty of critics and gatekeepers for that). And "Is this good?" tends to shut down creativity by discouraging some of the risk-taking inherent in writing. Don't fall for this trap! As you begin to revise, look for those parts of a poem or essay or story that ignite your curiosity and make you want to explore further.
[Be clear] Another question you can ask is, "Did I say what I wanted to say?" This question not only frees you from the "Is it good?" trap, but can also lead you closer to the heart of the matter. If you're not sure what you wanted to say, that's also good information to have. Keep writing to find out!

---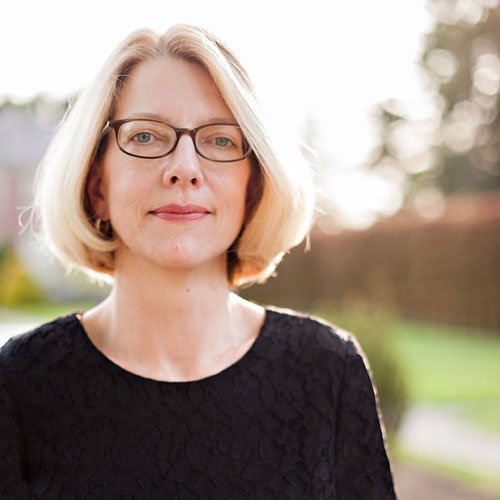 Andrea Caswell runs Cleaver's Short Story Clinic, offering detailed feedback on fiction up to 5500 words. Whether you're wondering how to improve a story, getting ready to submit one to a lit mag, or preparing an MFA application portfolio, editorial feedback will be personalized to help you reach your fiction goals. Writers may also schedule a conference with Andrea as a one-on-one workshop to discuss their work further.