SHORT STORY CLINIC
with Andrea Caswell
Here is your opportunity for one-on-one editorial feedback on a work-in-progress.
Edgar Allan Poe defined short stories as prose "no longer than can be read in a single sitting." Despite their compressed space, short stories require character development, conflict, careful pacing, and a narrative arc. Whether you have a story near completion to submit to journals or programs, or have written a draft and don't know what to do next, an experienced editor will offer the guidance and encouragement necessary to realize your best work.
Fiction writer and editor Andrea Caswell will read your short story (up to 5000 words) and offer constructive written feedback regarding what's working, what needs attention, and how to improve in key craft areas. Feedback will be returned within 21 days; expedited turnaround also available. You may add an optional video conference with Andrea to discuss your work further and ask questions about next steps for revision.
Submission Guidelines
-Short Story Clinic is open to all fiction writers
-5000 words maximum
-Please double-space your manuscript and use Times New Roman or a similar font
-You may include specific questions for feedback in the cover letter section when you submit
-Category may close if editors' capacity is reached; it will reopen the following month
Cost
$100 for up to 2500 words
$150 for up to 5000 words
$50 add-on for a 30-minute Zoom consultation
$50 add-on for an expedited 2-week turnaround

---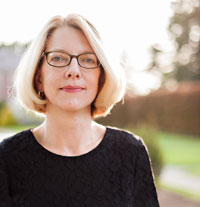 Andrea Caswell teaches WEEKEND WRITING and SHORT STORY CLINIC. Her writing has been published widely in print and online. Her work appears or is forthcoming in Tampa Review, River Teeth, The Normal School, Columbia Journal, Atticus Review, and others. She holds a master's from Harvard University and an MFA from the Bennington Writing Seminars. She's a fiction editor for Cleaver Magazine, and is the founder of Lime Street Writers, a monthly workshop north of Boston. In 2019 her fiction was accepted to the Sewanee Writers' Conference. A native of Los Angeles, Andrea now lives and teaches in Newburyport, Massachusetts. Contact her at www.andreacaswell.com.