PESANTE CON MOTO/ALLEGRO BARBARO by S. I. Adams
S. I. Adams


PESANTE CON MOTO/ALLEGRO BARBARO



Street signs reflect neon blinks on and off and on and back
from the turn signal click-resting-pause between inhales
drawn shallow between chapped lips and flaky nostrils.
"East" – off – "East" – off – "Ease" – off – " 'e's off" – "'e's off"
as the traffic light changes from mid-October to early spring
and the policemen waves pedestrians
to their apartments, chins tucked to their chest
like sleeping pigeons, making church balconies
their homes
when all the trees have been uprooted
and turned into desks and dressers
pedestrians pile their lives into
and I clamp my crooked teeth onto the steering wheel
and let love and all its offerings
change lanes without signaling –
I'm too old to chase after them, clenched fist waving
in the air.
---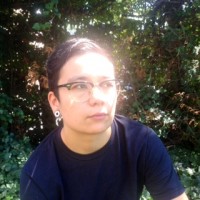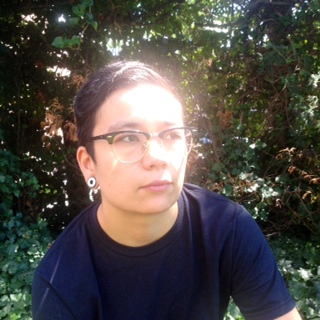 S.I. Adams was born in Honolulu, Hawaii and raised in southern Ohio. A Cornell College graduate, Adams now writes poetry and tends bar in Cleveland. This is Adams's first publication.
Image credit: Tiago Aguiar on Unsplash
Read more from Cleaver Magazine's Issue #3.