IT'S CALLED A DIRTY WORD: How a Contract Gig Changed the Course of My Book, a craft essay by Steph Auteri
IT'S CALLED A DIRTY WORD:
How a Contract Gig Changed the Course of My Book
A Craft Essay
by Steph Auteri
The first piece I ever published was a personal essay on workplace sexual harassment. The title alone— "Sexy or Sexual Harassment?"—made my intent clear. I was using my writing as a means of interrogating my own experiences. Of working out for myself what these experiences meant.
The one comment the piece received was from a woman indignant at my non-response to the harassment when it first occurred, some six months before. I had kept quiet for a number of reasons: I didn't want to create an uncomfortable work environment. I didn't want to jeopardize a career opportunity. I didn't know if I was overreacting to the uncomfortable encounters I'd experienced. It didn't occur to me that my silence might make me complicit in the continued behavior. It didn't occur to me that the way I reacted could have a positive, productive impact.
In the same way, it didn't occur to me that what I wrote about the experience could also have an impact. That it could be used to shine a light on important issues. For years, I wrote in order to work through my own experiences and later, to feel less alone. Back then, my writing was selfish. With every essay I wrote—about income disparity in my relationship or about low libido or about painful sex—I looked inward.
My mind-set and my writing stayed much the same for the next ten years. But in 2013, I was recruited to oversee the launch of an organization's new website, lead an editorial committee of sexuality professionals, and create a monthly online newsletter. Though I had sometimes adapted clinical content for a more general audience, most of the writing I'd done previously used my own story as a jumping-off point. This new job would require me to schedule ten to twenty interviews per month so I could create longform articles for readers used to perusing academic journals. As an essay and listicle writer without a degree in the field of sexuality, the prospect made me feel like an impostor.
Still, I said yes. I had recently placed a book project to the side, resigned that it would never find a home. I felt adrift. It made sense to shift toward work that would pay my bills versus continuing to chase my elusive, writerly dreams.
The book in question was a memoir about how I had become a sex writer in order to fix what I saw as my own sexual dysfunction. That manuscript had grown out of my confessional writing, and incorporated lessons at the end of each chapter—my attempt to help people learn from the mistakes I had made. Publishers seemed to love my voice, but felt the approach was too bifurcated. When my agent and I threw around ideas for approaching the book in a different way, that moved me further away from the book I wanted to write. Responses from my agent became fewer and further between, until they stopped. It was time to move on.
And then, just a few weeks after accepting my new job, I learned I was pregnant. This news came after several years of fertility testing and treatment. At that point, the book seemed to recede even further. Here I was, finally accomplishing my dream of becoming a mother. Maybe it was time to let my other dream, my book dream, go.
Being a new mother and the senior writer and editor for a professional organization more than filled my days, with steep learning curves for both. I pushed myself harder than ever, and never felt more fulfilled. I was falling in love with my daughter. I was learning a lot at my job. And in creating content that allowed professionals to stay on top of their field, my work felt more meaningful than writing sexy short pieces on my waning libido and painful sex.
I threw myself into this work, letting my personal writing fall away. In writing about the ethical implications for therapists in cases involving domestic violence, I buried myself in state laws and case studies and spoke to therapists about their own approaches and responsibilities. When I wrote about medical advances in the understanding of genital pain disorders, while I was interested in how it related to my own experience, I remained focused on what researchers were discovering about the source of such pain, and what it meant in terms of diagnostics and treatment. When I spoke to sexuality educators about the evolving state of sex ed, I gained a deeper understanding of the moral argument behind the debate, the nuances of various types of curricula, the impact of funding decisions.
A few months into motherhood and almost a year into my new job, I realized that I missed writing my own material, missed connecting with readers outside that organization. I was unwilling to leave behind the job I found so fascinating, so I began writing in the brief spaces of time I was able to eke out between work and motherhood. Instead of falling back into the familiarity of purely personal essays however, I began to pitch more researched and reported work, tapping into the network of people I'd built on the job, keeping tabs on the latest peer-reviewed clinical studies.
I wrote about the metrics that don't exist for measuring female sexual desire. I wrote about child development and early childhood sex ed. I wrote about the gender gap in medical research. I wrote about the pharmaceutical industry's push for a "female Viagra." My job had helped me develop my journalism skills, and I leaned into these new abilities, eventually weaving together the personal and the universal. As I reported more and more stories, I began to hone in on my passion points: sexuality education, the medicalization of female sexuality, rape culture. Instead of writing for myself, I wanted to use my writing as a tool that could dismantle years of cultural conditioning.
After reporting a number of these stories, I realized that the book I had put aside wasn't really about me, about only me. It wasn't about my own struggles in the bedroom. My story was only the jumping-off point to delve into larger issues.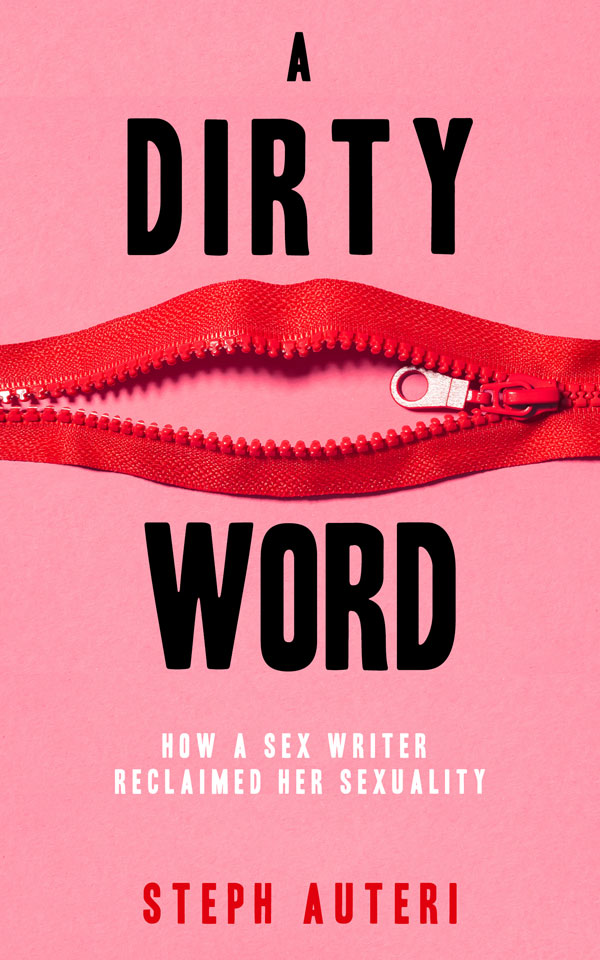 A year and a half into my job, I went on a weekend writing retreat in Rhode Island and revived my book. There, tucked into wingback chairs, wrapped in chunky sweaters and fuzzy blankets, removed from the inexorable pull of motherhood, I rewrote my first chapters and outlined the remaining ones. Instead of a strictly chronological memoir, my book would be comprised of overlapping essays, each tackling a different Big Issue. This time, I wouldn't lock myself in a room, relying only on my own history to fill pages. This time, I would have to do the research. Reach out to professionals and innovators. Go experience the empowerment self-defense workshops. The trauma-informed yoga classes. The fundraising efforts of grassroots sex ed organizations. This time, I would have to leave the cozy retreat house—and my isolated home office—and look beyond my own story.
I am no longer with the organization that pushed me to approach my writing in new ways. But the book that grew out of those lessons was recently published.  When I began my first iteration of this book seven years ago, and even when I returned to it nearly four years ago, the news cycle was the furthest thing from my mind. But as the book shifted and grew, as I looked outside of myself, outside of my own experiences, I couldn't help but tap into its terrible universality. Which is what makes the book so much stronger than the one I originally set out to write. That one would have been a monologue; I want this book to be a conversation.
As the book shifted and grew, as I looked outside of myself, outside of my own experiences, I couldn't help but tap into its terrible universality. Which is what makes the book so much stronger than the one I originally set out to write.
When people find out I wrote a book, they ask me the title. They want to know what it's about. "Its called A Dirty Word," I say."It's about the ways in which our culture treats female sexuality like a dirty word."
They then inevitably mention how timely my book is. I always say, "Unfortunately, it's always timely." 


---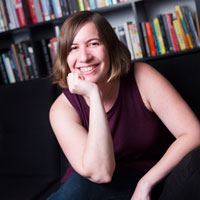 Steph Auteri is a writer and editor who has written for the Atlantic, VICE, Pacific Standard, the Establishment, and other publications. She is also the author of A Dirty Word. Learn more at stephauteri.com, and on Twitter and Instagram at @stephauteri.