EVERGLADES, a radio play by Brough Hansen
EVERGLADES
an original radio play
by Brough Hansen
performed by Nick LaMedica (Jasper) and J. Todd Adams (Fallon)
directed by Rachel Klein
produced and edited by Grace Connolly
Recorded Performance, full text, and an interview with the author by Grace Connolly
A Note from the Editor:
With this production, we decided to harken back to a 1940's classic radio drama. The epic scope of this story serves this purpose well, as does a timeless, crackling fuzz, which we hope throws you back—beyond 2008 when the arc of this play comes to a head, and into another century, to the golden era of radio. We took a contemporary story line, and infused it with classical music, civil war era songs, and sound effects, creating a new take on an old form. —Grace Connolly 
Read Brough Hansen's script:
[pdf-embedder url="https://www.cleavermagazine.com/wp-content/uploads/2017/02/Everglades.Hansen.Brough.pdf-.pdf" title="Everglades.Hansen.Brough.pdf"]
---
An Interview with Playwright Brough Hansen
GC: Who are the main characters in this play?
BH: Jasper and Fallon, brothers that grow up together in the Florida Everglades before going on to lead very different lives.
GC: In this post-election time, I can't help but think about how this ties into the economic landscape of our nation even now. Can you discuss your exploration into themes of economic despair, education, familial patterns and fate (to name a few).
Though I didn't write the play with any overt political message in mind, I thought the 2008 financial crises would provide a great opportunity to illustrate the divergent fates of the two segments of America that it effected—the Wall Street class and everyone else. In a post-Trump world, there are thematic echoes of the social and economic disenfranchisement among white, working class men that put him into office, but that's an (un)happy coincidence.
GC: What was your inspiration to write this script?
BH: I have a taste for good old fashioned Greek nihilism, which I don't think we experience often enough in contemporary theater, and I wanted to create a play in that tradition. How do we achieve catharsis in the face of the void? Sophocles and Aeschylus seem to suggest that we purge meaninglessness by staring unblinkingly into its depths. I might also add: cat videos.
GC: Why set it in the Everglades?
BH: We forget that Florida was America's last frontier—it wasn't really settled until the early twentieth century after Henry Flagler built his railroad through what was essentially one big swamp. I once visited the Everglades and it retains that pre-civilized feel of a forgotten, ancient place. It's a very compelling setting.
GC: What playwrights/writers have had a particular influence on you?
BH: Nothing too original here: O'Neill, Shakespeare, Chekhov, Churchill, Shepard, Albee, Williams. Also, I must confess that when I'm feeling uninspired I crack a Bible. I'm a secular dude, but that book has it all.
GC: I love the epic journey of this ten minute piece. Would you say that you have an esthetic as a writer you tend to adhere to in your scripts or are there themes in common in which you explore throughout your body of work?
BH: I love epic journeys! Particularly in short plays. We really understand who characters become when we can witness their lives across decades in one sitting—their choices, luck, fate. Hopefully the experience will then help us reflect on our own lives.
GC: What's something new you're working on now? (you can be as vague or as detailed as you want here).
BH: I'm writing a screenplay for a production company and a two hander that I will be developing for a residency at the Hangar Theater in the spring. I also have a one man show in the works. Stay tuned!
---
Brough (pronounced "Bruff") Hansen (Playwright) has an MFA from the Brown/Trinity Graduate Acting Program and graduated with a BA in American Studies from Dartmouth College. His most recent full length play, Buttonholes was a semi-finalist for the Eugene O'Neill Theater Center's 2015 National Playwrights Conference. His play Night Vision premiered at Brown's annual Writing is Live Festival, curated by Erik Ehn. As an undergraduate he earned honors for his thesis play, Our Guy Rich, an adaptation of Richard III. Brough has worked as an actor in New York and in regional theaters around the country.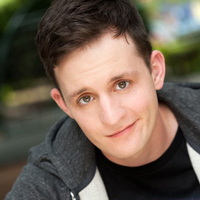 Nick LaMedica (Jasper) has appeared in Hand to God (City Theatre Company), War Horse (1st National Tour/Japan), As You Like It, Benediction (Denver Center), and Much Ado About Nothing (Two River Theatre). He is a graduate of Marymount Manhattan College's BFA Acting and Musical Theatre programs, and is a member of Actors' Equity Association.
.
.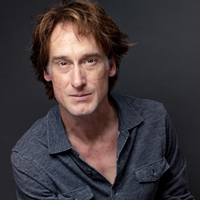 J. Todd Adams (Fallon) has an MFA from the American Conservatory Theater. He has performed with the Utah Shakespeare Festival, the Idaho Shakespeare Festival, the Pioneer Theatre Company, the Denver Center Theatre Company, the South Coast Repertory, the Mark Taper Forum, Ahmanson Theatre, the San Diego Repertory, American Conservatory Theater, and Washington National Opera. His films include Flyboys and Warriors of Virtue, and his TV appearances include The West Wing and Gilmore Girls.
.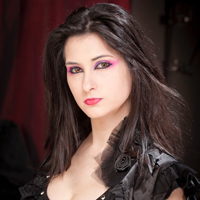 Rachel Klein (Director) is a New York-based director and choreographer. Her Off-Broadway credits include Around the World in 80 Days (The Davenport Theatre); The Anthem (Starring Randy Jones, the Original Cowboy from the Village People); The Vanity (Theatre Row); Gay Bride of Frankenstein (iStar Theatre Lab). Selected NYC Theatre: Tink! (New York Musical Festival); More Than All the World (musical adaptation of Marlowe's Edward II); Coming: A Rock Musical of Biblical Proportions (Fringe NYC); Symphony of Shadows (a Jerome Robbins Foundation commission); Secret Summer (an immersive Midsummer Night's Dream).She holds a BA in Theatrical Direction from Columbia College, and studied at the International Directors Symposium in Spoleto, Italy. She is a member of Musical Theatre Factory. More at http://www.rachelkleindirector.com/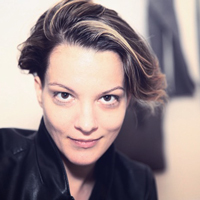 Grace Connolly (Producer) has developed, staged and performed work(s) at venues including LaMama E.T.C (script development with Obie-Award winner Ping Chong), Primary Stages, The Wild Project, Dixon Place, Bowery Poetry Club, Nuyorican Poets Cafe, The Krane, The Fresh Fruit Festival, Great Lakes Theatre, Idaho Shakespeare Festival and Freddy's in Brooklyn. Training and Professional Development includes: UCLA, Primary Stages and Kent State University where was the only person ever to complete a year long independent study on Women in the Restoration. Her literary publications include Never Apologize/Year of The Pig (Bluestockings), Flying (Cleaver Magazine), The Fool (Blackheart Magazine),  and The Real Bourgeois (The Commonline Journal). Twitter @reforminghpstr.