THE SHARPEST TOOLS IN THE DRAWER, a masterclass with Lise Funderburg, April 3-24, 2021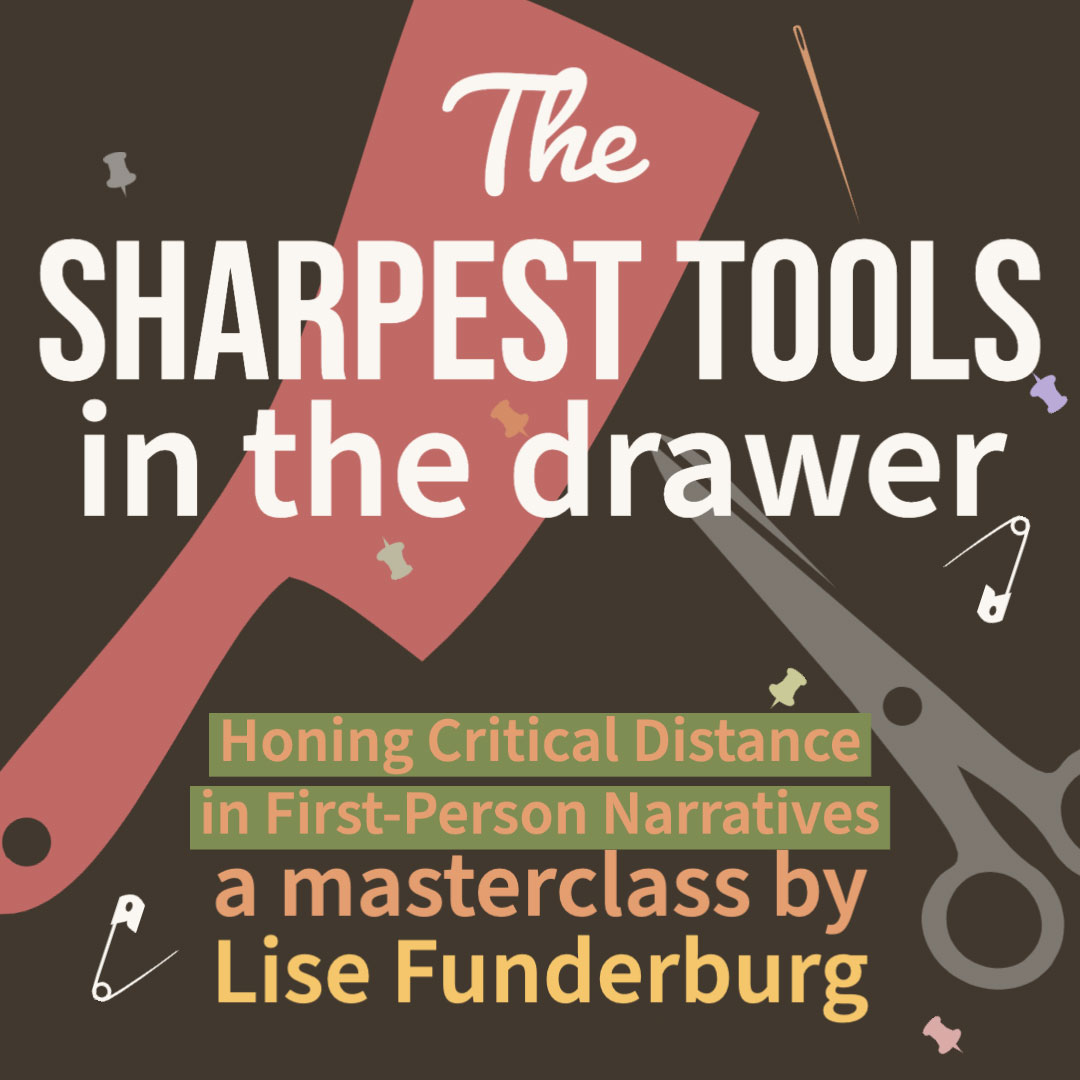 THE SHARPEST TOOLS IN THE DRAWER:
Honing Critical Distance in First-Person Narratives

A Masterclass by Cleaver Nonfiction Editor Lise Funderburg
Four Saturdays on Zoom
12:00pm – 3:00 pm:  April 3, 10, 17, 24
$200
Class limit: 10
Questions: [email protected]

Writing from personal experience is always a double-edged sword in Creative Nonfiction: on the one side, we have almost limitless access to material. On the other, familiarity often breeds blind spots, cheating the work of dimension, resonance, and narrative drive. Through close readings of exemplary work, craft essays, writing exercises, discussion, and peer review, we will build strategies and practices that elevate your personal essays and memoir projects. Expect to become a stronger writer, a better reader, and an enthusiastic reviser.
---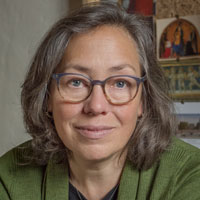 Lise Funderburg's latest book is Apple, Tree: Writers on Their Parents, a collection of all-new work by twenty-five writers, which Publishers Weekly deemed a "sparkling anthology" in its starred review. Previous books include the memoir, Pig Candy: Taking My Father South, Taking My Father Home, and the recently reissued collection of oral histories, Black, White, Other: Biracial Americans Talk About Race and Identity. Her work has been published in the New York Times, TIME, the Philadelphia Inquirer, The Nation, MORE, Chattahoochee Review, Oprah Magazine, and Prevention. Lise has been awarded residencies at the Civitella Ranieri Foundation, MacDowell, Thurber House, and Blue Mountain, among others, and she won a Nonfiction Fellowship from the Pennsylvania Council on the Arts. She teaches creative writing at the University of Pennsylvania and teaches at the Paris Writers' Workshop.
---
SYLLABUS:
Session 1: Filling the toolbox
Session 2: Experimenting with Form
Session 3: The Art of Revision
Session 4: Deep Dives: Close Looks at Student Work Samples (up to 5000 words)
"Lise spoke deeply and generously from her own formation as a writer, and about the writing of her two very different books. In my journey to become a published writer of a memoir, even though my formation is as a visual artist and critic, her generosity gave me a case in point to think about. Right now, for me at least I am finding the most inspiration from the teachers of these workshops as models for professional-level work in the field."

"Lise is sensitive and generous while giving constructive criticism. She is also adept at guiding group discussions."