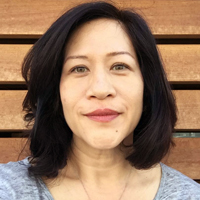 Susan Sheu lives in Los Angeles and received the 2017 Bennington Prize in Nonfiction for her memoir-in-progress, The Rag and Bone Man.
---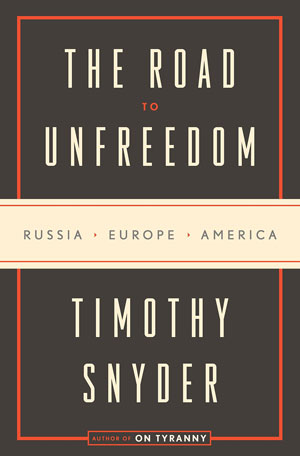 THE ROAD TO UNFREEDOM by Timothy Snyder Tim Duggan Books, 279 pages reviewed by Susan Sheu "America will have both forms of equality, racial and economic, or it will have neither. If it has neither, eternity will prevail, racial oligarchy will emerge, and American democracy will come to a close." –Timothy Snyder, The Road to Unfreedom Since 2016, many journalists—as well as academic, political, and literary writers—have been sounding the alarm about the future of American democracy. The writers trying to shake Americans out of their manifest-destiny stupor are a diverse cast, ranging from activists who wouldn't hesitate to label themselves members of "the resistance," like New York Times op-ed columnist Charles Blow, to people like David Frum, former speechwriter for George W. Bush, who is still reviled by many on the left for his role promoting the Iraq and Afghanistan wars. One of the most prominent writers is Timothy Snyder, a professor of history at Yale University, who rose to non-academic prominence shortly after the presidential election in 2016 when he wrote a set of guidelines for ordinary citizens to resist the incoming Trump regime. Written succinctly and in the imperative voice, the guidelines implored the reader to have ...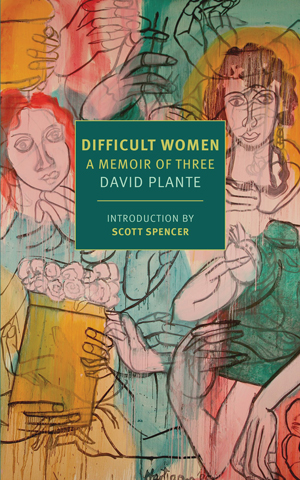 DIFFICULT WOMEN by David Plante NYRB Classics, 182 pages reviewed by Susan Sheu Acclaimed writer David Plante's book, published originally in 1983, is an account of his friendships with three women central to the artistic and intellectual world of the 1970s. It is a rare act of memoir writing to describe oneself as the shadowy sidekick to other, presumably greater and more interesting characters. In nonfiction writing classes, this point of view would be discouraged. The first question this memoir might have earned in a contemporary writers' workshop is where are you in all of this? Describing the suns around which a protagonist orbits is more commonly found in fiction. Think of Humbert Humbert describing Lolita in more vivid detail than he narrates himself, as a way of defining himself through his obsession. Perhaps one way to view Difficult Women, a controversial book that cost Plante, now retired from the creative writing faculty of Columbia University, many of his literary friends, is as an inversion of Lolita. Rather than a leering middle-aged man with a little girl, Plante the protagonist is younger and more of an artistic ingénue than two of his three female subjects (and the same age as ...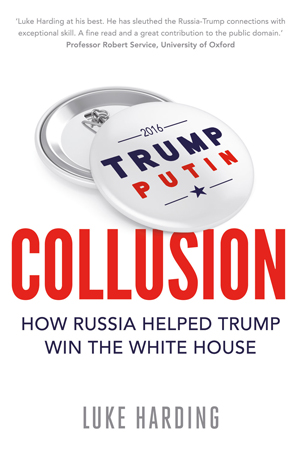 COLLUSION: SECRET MEETINGS, DIRTY MONEY, AND HOW RUSSIA HELPED DONALD TRUMP WIN by Luke Harding Vintage Books, 354 pages reviewed by Susan Sheu We assess Russian President Vladimir Putin ordered an influence campaign in 2016 aimed at the US presidential election. Russia's goals were to undermine public faith in the US democratic process, denigrate Secretary Clinton, and harm her electability and potential presidency. We further assess Putin and the Russian Government developed a clear preference for President-elect Trump. All three agencies agree with this judgment. CIA and FBI have high confidence in this judgment; NSA has moderate confidence. — from an unclassified report by the CIA, FBI, and NSA, January 2017, in Collusion by Luke Harding To live in the current political environment and try to make sense of it—and to have hope for a democratic future—requires stamina, a focused mind, and a stomach for weeding through fake news and whataboutism to settle on the most pertinent, verifiable facts. This is complicated by the fact that the journalists we rely on are both reporting news and defending themselves online against rhetorical and sometimes physical threats from Donald Trump and his supporters, some who are real people and some who are ...