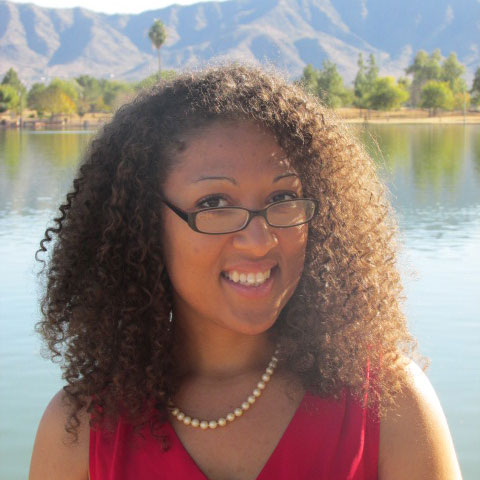 Rosie Huf is the Senior Editor of Cleaver Magazine's Life As Activism feature and manages the Editors' Blog. Recently, she received her Master of Liberal Studies degree from Arizona State University, the concentration in Nonfiction and Publishing. She has had several interviews published in Superstition Review and has a forthcoming nonfiction piece in Sundog Lit.
---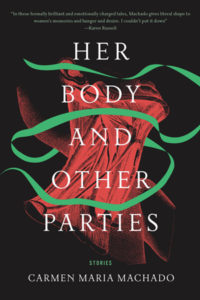 HER BODIES AND OTHER PARTIES
by Carmen Maria Machado
Graywolf Press, 245 pages
reviewed by Rosie Huf
For those of us still traumatized by the 2016 Presidential election, the debut novel
Her Body and Other Parties
, by Carmen Maria Machado, is the emotional and intellectual release for which we have been waiting. It is electric with the #Resist spirit. It underscores the importance of the #MeToo movement. And, it tackles issues such as gender, language, and human interaction through a fresh, folkloric perspective. Winner of the Bard Fiction Prize and finalist for the National Book Award for Fiction, the Kirkus Prize, and the National Book Critics Circle's John Leonard Prize, this collection of ten short stories is timeless, yet also a necessary way to transition from 2017 to 2018. A graduate of the Iowa Writers' Workshop with an MFA in fiction, and current Writer in Residence at the University of Pennsylvania, Carmen Maria Machado has a deft hand at spinning culturally relative, purpose-driven narrative. Into each short story she's woven elements of pop culture, feminist social criticism, literary fiction, and magical realism, varying each in measure. Threads of influence from authors such as Mary Wollstonecraft, Virginia Woolf, Zora Neale Hurston, ...
Read the full text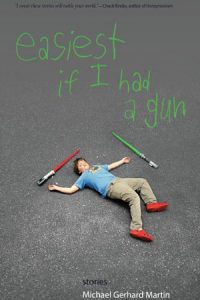 EASIEST IF I HAD A GUN
by Michael Gerhard Martin
Alley Way Books, 135 pages
reviewed by Rosie Huf
It wasn't Michael Gerhard Martin's stories in the collection
Easiest If I Had a Gun
that wooed me as much as it was his crisp, visceral writing. His narrative constructs are alluring and beg to be unpacked, analyzed, and savored. Without apparent ego or bias, he transcribes the thoughts, memories, and dialogue of his characters as they struggle to navigate the mundane obstacles associated with living as lower middle-class, white Americans. This theme—the white man's struggle—is not new. Yet, Martin manages to bring to the subject a fresh voice and a macabre sense of social conscience. At present, Martin, who received an MFA from the University of Pittsburg, is an adjunct professor of Rhetoric at Babson College in Massachusetts. He is evidently passionate about language, employing words and structuring sentences in order to produce subtle messages. His stories take place in various towns and neighborhoods in Pennsylvania that are filled with particular kinds of people: men and women and children suffocated by inherited traditions and conservative social rules. "The old saying is 'write what you know,' but I write ...
Read the full text