Contributors' Bios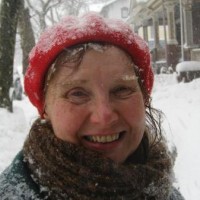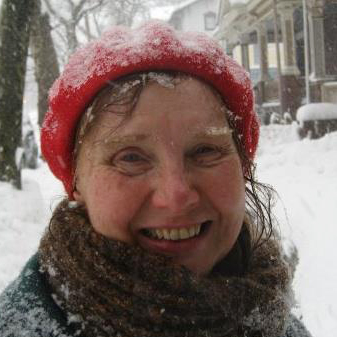 "ALBINO" by Deborah Burnham
Deborah Burnham has lived in the Powelton area of Philadelphia forever. She walks to work in the English department at Penn where she teaches creative writing and literature, and advises students.  She writes long repetitive sequences of poems, then slices and dices.
——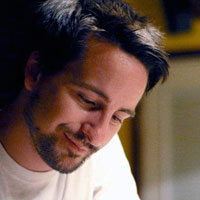 from "FLIGHT OF AUGUST" by Lawrence Eby
Lawrence Eby writes from Southern California and is currently an MFA student at CSUSB. His work has appeared or is forthcoming in the Black Tongue Review, Poetry Quarterly, Apercus Quarterly, Superstition Review, and others. In 2012, he was named a finalist for the Poets & Writers California Writers Exchange award. He is a founding member of PoetrIE, an Inland Empire based literary community and Editor-in-Chief of Orange Monkey Publishing, a small poetry press. He also volunteers time on the Inlandia Institute's Board of Publications, where he is acting chair.
——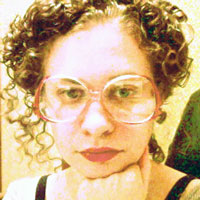 "IN HEAVEN" by Rachel B. Glaser
Rachel B. Glaser is the author of the poetry collection Moods (Factory Hollow Press, 2013) and the story collection Pee On Water (Publishing Genius Press, 2010). She paints basketball players and lives in Northampton, MA.
——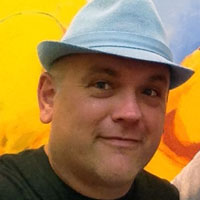 "JAM" by Kelly McQuain
Kelly McQuain's writing has appeared in The Pinch, Bloom, Mead, Painted Bride Quarterly, Icarus, The Harrington Gay Men's Fiction Quarterly and Kansas Quarterly/Arkansas Review, as well as such anthologies as Best American Erotica, Men on Men and Skin & Ink. He has twice held fellowships from the Pennsylvania Council on the Arts and was twice named a finalist for a Pew Fellowship. A native of West Virginia, he now works as a writing professor in Philadelphia. His book reviews and essays on city life appear in The Philadelphia Inquirer. Learn more at www.KellyMcQuain.wordpress.com.
——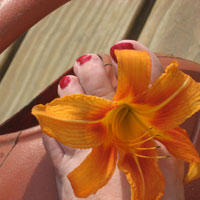 "HEAT" by Marybeth Rua-Larsen
Marybeth Rua-Larsen lives on the south coast of Massachusetts, half-way between Boston and Cape Cod (but closest to Providence, RI), and teaches composition at Bristol Community College. Her poems, essays, flash fiction and reviews have appeared or are forthcoming in The Raintown Review, Angle, Crannog, The Poetry Bus, Free Inquiry and The Nervous Breakdown.  She is a book reviewer for NYQ Reviews and won in the Poetry category for the 2011 Over the Edge New Writer of the Year Competition in Galway, Ireland.
——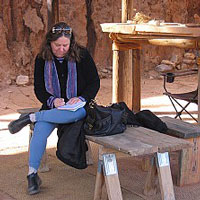 "GONE" by Miriam Sagan
Miriam Sagan is the author of twenty-five books, including the poetry collections Map of the Lost (University of New Mexico Press) and Seven Places in American (Sherman Asher, 2012). She founded and directs the creative writing program at Santa Fe Community College. In 2010, she won the Santa Fe Mayor's award for Excellence in the Arts. For more information, see her blog, Miriam's Well: www.miriamswell.wordpress.com.
——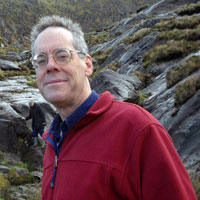 "IN A DRY MONTH" by John Timpane
John Timpane is the Media Editor/Writer of the Philadelphia Inquirer. His work has appeared in Sequoia, Vocabula Review, Apiary Mixtape, ONandOnScreen, Painted Bride Quarterly, Per Contra, Wild River Review, and elsewhere. Books include (with Nancy H. Packer) Writing Worth Reading (NY: St. Martin, 1994); It Could Be Verse (Berkeley: Ten Speed, 1995); (with Maureen Watts and the Poetry Center of San Francisco State University) Poetry for Dummies (NY: Hungry Minds, 2000); and (with Roland Reisley) Usonia, N.Y.: Building a Community with Frank Lloyd Wright (NY: Princeton Architectural Press, 2000); and a poetry book, Burning Bush (Ontario, Canada: Judith Fitzgerald/ Cranberry Tree, 2010).

——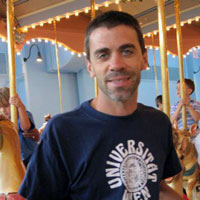 "BIRTHPLACE OF A NATION" by Kevin Varrone
Kevin Varrone's most recent publication is Eephus (Little Red Leaves Textile Series, 2012). His current project, box score: an autobiography, is forthcoming as a set of literary baseball cards from Little Red Leaves Textile Series (2013) and as an iPhone/iPad app (2013). His previous publications include Passyunk Lost (Ugly Duckling Presse, 2010), id est (Instance Press, 2007), and the chapbooks g-point Almanac: 6.21-9.21 (ixnay press, 2000) and the philadelphia improvements (Ugly Duckling Presse, 2010). He lives outside Philadelphia.
——