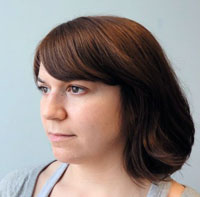 Michelle E. Crouch, a co-founder of APIARY Magazine, has published fiction and non-fiction in Gigantic Sequins, Indiana Review, The Rumpus, and others. She received an MFA from the University of North Carolina Wilmington and lives in Philadelphia. Her website is mcrouch.com.
---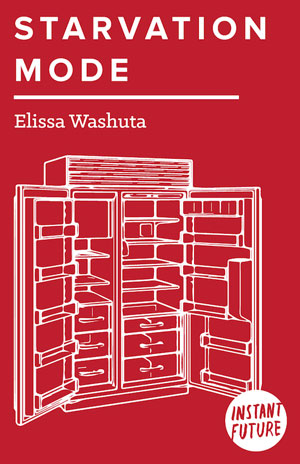 STARVATION MODE by Elissa Washuta Instant Future Books, 50 pages reviewed by Michelle E. Crouch Originally released as an E-book by Instant Future in 2015, essayist Elissa Washuta's Starvation Mode is now reborn in corporeal chapbook form. At 50 pages, it can be read in one sitting, and I recommend this approach for best absorption of its nutrients. Nutrients, numbers, rules—Washuta is constantly searching for a calculus that will solve the problem of what goes into the body: "I would like to return to a time before it got so hard to eat," she writes in the chapbook's opening, "but eating has always been the hardest work I've ever had to do." For some readers, such words may kindle curiosity, a chance to peek into someone else's affliction. Others will burn with instant recognition. I fall squarely into the second camp. I grew up reading my grandmother's copies of Good Housekeeping and Ladies Home Journal, fascinated by the image of womanhood they presented. These magazines imagine their reader as a straight, middle-class woman with a nuclear family, and it's assumed that her post-childbirth body is the site of an endless struggle against weight gain. The body needs to be managed ...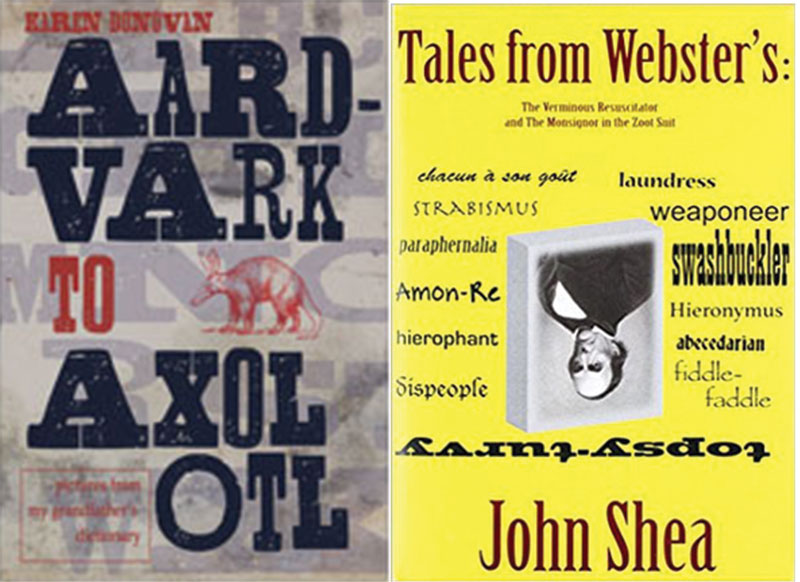 AARDVARK TO AXOLOTL
by Karen Donovan
Etruscan Press, 91 pages
TALES FROM WEBSTER'S: The Verminous Resuscitator and the Monsignor in the Zoot Suit
by John Shea
Livingston Press, 222 pages
reviewed by Michelle E. Crouch
My son's name begins with G, and so any other word containing the letter, or especially starting with it, brings him immense joy. "G! For me!" he exclaims as we take the Girard exit off I-95. He is three-and-a-half, not able to read but conversant in consonants and their sounds. G-words exist on a higher plane than all others in his toddler cosmology. To any adult, this identification with a specific letter of the alphabet likely seems arbitrary. The soft G in Girard doesn't even sound like the hard G in his name. And yet I suspect I've unconsciously favored a Marissa or a Megan over someone equally deserving who didn't happen to have an M in common with me. Belgian psychologist Jozef Nuttin called this preference the name-letter effect; psychologists at the University of Michigan even concluded that
people are more likely to donate to hurricane relief when the storms share their initials.
Just as we may accidentally act on a preference for ...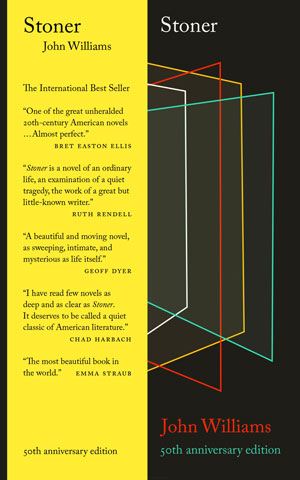 STONER by John Williams 50th Anniversary Edition New York Review of Books Classics, 313 pages reviewed by Michelle E. Crouch  This edition of the 1965 novel Stoner arrived with a gold band around the front cover printed with exuberant blurbs that call it "as sweeping, intimate, and mysterious as life itself" and "the most beautiful book in the world." Such loud praise seems almost at odds with a quiet, serious book; it's the sort of praise that its hero, William Stoner, neither receives nor (for more than a fleeting moment) desires. Following Stoner from birth to death, the novel presents a seemingly unexceptional life as a subject worthy of the closest examination. Stoner's reputation preceded it, but in my case I approached the book without any knowledge beyond the general adulation, unsure if I might be opening a trippy beatnik road novel or a Shirley Jackson style horror mystery. I would encourage any other reader to do the same, if possible. Do not finish this review and do not read John McGahern's introduction. Of course, readers of Stoner won't find a potboiler or a twist ending, but for much of the pleasure  is derived from the experience of living William Stoner's ...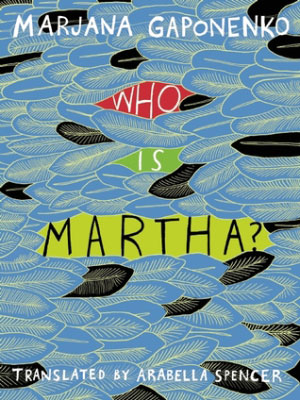 HARLEQUIN'S MILLIONS by Bohumil Hrabal translated by Stacey Knecht Archipelago Books, 312 pages  WHO IS MARTHA? by Marjana Gaponenko translated by Arabella Spencer New Vessel Press, 216 pages reviewed by Michelle E. Crouch We had grown old, yet we were still the same as we'd been when the war ended, I had moved even further back, to the last century, which had risen for me from the dead. This retirement home with its Baroque halls and garden, this castle in which I lived, suddenly meant more to me than that golden brewery of mine, where I had spent my younger years. Here in this castle I lived every day in the mystery, in the strata of human destinies of people who had long since been buried… —Bohumil Hrabal, Harlequin's Millions Levadski did not have much time left to forget. According to the diagnosis he should have felt dreadful…From the breast pocket of his pajamas, however, his heart announced an overwhelming joy at beautiful things, pleasure and desire, to see beauty like the light of God's face. Beauty in spite of the revolting decay of the institution of his body, beauty in spite of ugliness and precisely because of it. Beauty ...

Michelle E. Crouch
FREE COFFEE FOR ATHEISTS When we built the church, my son was fifteen. I knew him then. He was clear-eyed and steady, sawing and sanding the wood for the pews with confidence. He played football up at the high school but he didn't think it made him god's gift to teenage girls. He just liked the feeling of his muscles working like a machine and the mathematics of the plays, like chess at high speed. I knew these things because he told me, and I was so pleased he would talk honestly to his father that I didn't think to ask who taught him chess. I only ever knew checkers. The church was a simple structure, just posts and beams holding up a roof, no walls. The pews were more like benches. Our house was on the side of the road, and on the other side there was a field where my father had once pastured his dairy cows. The cows died of old age decades ago and the wire fence rusted away. I had stood in this field and thought about what would give comfort to people like me who weren't proud of their faithlessness, whose own ...

Michelle E. Crouch
THE CURATED HOME When maintaining the curated home, one must behave much as if were one were employed at a museum. The collections management database, however, will not exist on a computer or even on yellowed paper files. You will have to create the catalog in your head. It may help to invent a mental taxonomy. For instance:  "memorabilia, rare" – which consist of anything from a guitar signed by Rod Stewart to vintage Russian film posters. This would be a distinct category from "collectibles," consisting of say, a matching set of Le Crueset cookware. Or the cookware might be filed under "status symbols, functional." The point is that creating these specific categories will help you to remember each item and its location, which might be helpful when you are trying to arrange the Moroccan throw pillows in proper formation on the sofa after vacuuming. Remember your credo: We are stewards. We are here for but a short time. Remember too that the root of the word museum is muse – to cogitate, meditate, ponder. But keep your pondering within limits: it will not do to dwell too much on the beauty of the curated home, its heart-pine ...