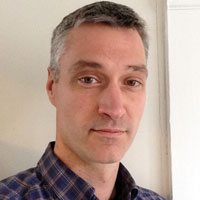 Matthew Jakubowski has written about experimental fiction for The Paris Review Daily, Interfictions, Kirkus Reviews, Music and Literature, gorse, 3:AM Magazine, and more. His short stories are forthcoming from The Brooklyn Rail and Great Jones Street. He lives in West Philadelphia and can be found online @matt_jakubowski.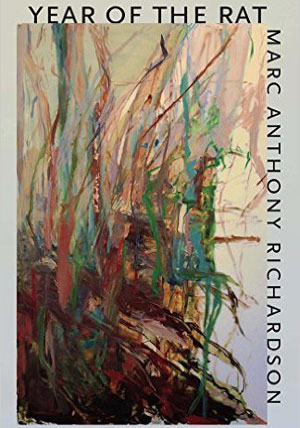 YEAR OF THE RAT
by Marc Anthony Richardson
FC2, University of Alabama Press, 224 pages.
reviewed by Matthew Jakubowski
Marc Anthony Richardson is an artist from Philadelphia and this compact book, his first, which won the Ronald Sukenick Prize for Innovation Fiction, makes for a fine addition to the recent history of experimental prose by writers with ties to Philadelphia—from the late Fran Ross (whose 1974 novel,
Oreo,
was recently re-issued) to contemporaries like Samuel R. Delany, Sabrina Vourvoulias, Hilary Plum, Caren Beilin, and the West Philadelphia sci-fi collective Metropolarity. An acute sense of the lethal and vital forces surrounding us seems to infuse the tremendous range of sentences colliding across the novel's pages. Focused on the body and the anguish of grief, its style has shades of early Henry Miller and Lawrence Durrell, Sartre's
Nausea
, and Ralph Ellison's
Invisible Man
. The novel's unnamed narrator is a thirty-five-year-old black artist, a hard-drinking academic and talented, avant garde illustrator disillusioned with his future prospects. Having quit the art academy and now living in Oakland ("the cradle of the Panther," he calls it, referring to the birthplace of the Black Panther Party), his mother's poor health draws him back to ...
Read the full text