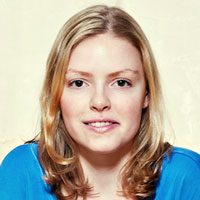 Travel essays editor Lillian Brown runs Cliffhanger, a small site on Medium where she covers all aspects of television. Her work has appeared in xoJane, Luna Luna Magazine, and The Sonder Review, among other publications. She's also a reviewer and interviewer for The Review Review. Email queries and submissions to [email protected]
---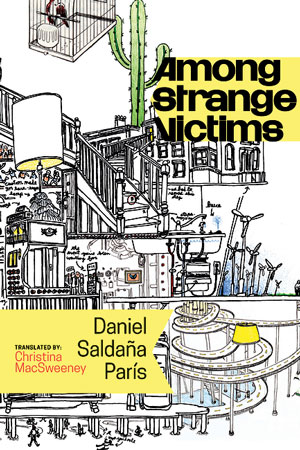 AMONG STRANGE VICTIMS by Daniel Saldaña París, translated by Christina MacSweeney Coffee House Press, 320 pages
reviewed by Lillian Brown
Daniel Saldaña París's
Among Strange Victims
, translated by Christina MacSweeney, immediately pulls the reader into its universe. It does so with such thorough and seamless skill that the reader becomes a victim of this strange, off-kilter world. While it's initially easy to get lost trying to find the meaning, or premise in general, of the series of peculiar events that passes throughout the novel, the ride is worth the suspension of belief. What starts with a proposal in the form of a note, at first presumably left by a snarky, administrative coworker, becomes the catalyst in the marriage of Rodrigo and Cecilia, and the kickstarter for the novel's bizarre happenings, wherein a group of lonely and bored people seek answers for the inexplicable in the everyday. The eccentric cast features Rodrigo, the self-proclaimed "useless husband" and once mediocre museum worker turned collector of tea bags and savior of hens; Cecilia, his secretary wife with an attachment to her tiger-striped bedspread; Adela, Rodrigo's mother, an academic, and the lover of Marcelo, a philosopher who takes a sabbatical (he is a ...
Read the full text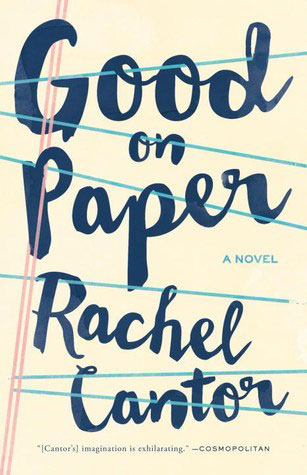 GOOD ON PAPER by Rachel Cantor Melville House, 320 pages
reviewed by Lillian Brown
From Rachel Cantor, the lauded author of the 2014 novel
A Highly Unlikely Scenario
, comes a novel of New Life, a journey of personal resurrection,
Good on Paper
. Much of the novel is a meditation on fidelity, in relationships and in translations, and it brings to the page some of the most interesting personalities and family dynamics so far this year in literature. The characters and their relationships make this story of literary delight: Shira, the protagonist, a translator and single mother; Ahmad, her gay best friend and co-parent; Andi, her young and sharp daughter; Romei, the illustrious, Nobel prizing-winning poet, both on the phone and the page; Benny, the owner of the neighborhood bookstore People of the Book, publisher of the local literary magazine
Gilgul
, part-time love interest of Shira, and the very person to connect Shira and Romei.
Good on Paper
serves as a reminder of the power of connections, between both people and words. A PhD dropout and SuperTemps veteran, Shira spends much of her time contemplating the impending Y2K (the novel is set in the late nineties) and the nature of love ...
Read the full text