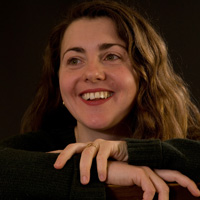 Jeanne Bonner is a writer and journalist based in Connecticut. She is the 2018 winner of the PEN Grant for the English Translation of Italian Literature, given by PEN America. Her essays have been published by The New York Times, CNN Travel, Literary Hub and Catapult. She studied Italian literature at Wesleyan University and has an MFA in Creative Writing from Bennington College.
---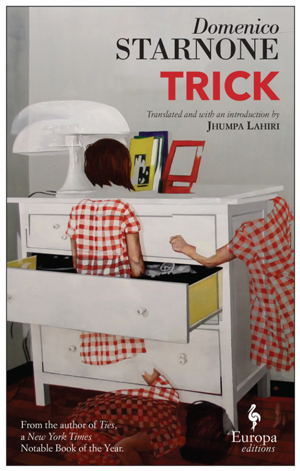 TRICK
by Domenico Starnone
translated from the Italian by Jhumpa Lahiri
Europa Editions, 191 pages
reviewed by Jeanne Bonner
Purchase this book to benefit Cleaver
What happens when something occurs to change the view you've had of your life? Of yourself? Something that decisively alters the perspective on a life rich in success and honors? That's one of the dilemmas facing Daniele Mallarico, a masterful illustrator who is the main character of Italian writer Domenico Starnone's newest novel,
Trick
. A powerful change of perspective happened to the book's translator, the novelist Jhumpa Lahiri, who decamped to Rome in 2012 a dozen years after winning America's highest prize for fiction, the Pulitzer, and immersed herself so deeply in Italian that she only wanted to write in that language. Indeed, a week after she arrived, she wrote her final sentences of English in her diary. Three years later, in that same diary, an excerpt of which was published in an Italian literary journal,
Nuovi Argomenti
, she faced the terrifying prospect of leaving Italy and a life immersed in Italian. "I think of the distance about to form between me and this place," she wrote, "and I succumb to depression." She held on ...
Read the full text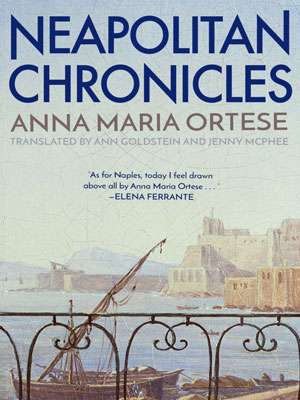 NEAPOLITAN CHRONICLES
by Anna Maria Ortese
translated by Ann Goldstein and Jenny McPhee
New Vessel Press, 192 pages
reviewed by Jeanne Bonner
Any book that has a ringing endorsement on its cover from Elena Ferrante these days will merit a second look. But there is another, potentially more important endorsement of
Neapolitan Chronicles
—a silent endorsement on the part of the translators of this Italian story collection by Anna Maria Ortese, originally published in Italy in 1953. The translator is often hidden in publishing's shadows (indeed, the series of events for translators at Italy's biggest book fair is actually called "The Invisible Author.") But many readers of Ortese may actually find their way to this book through the two translators that have brought her work to English-speaking readers: Ann Goldstein, Elena Ferrante's translator, and Jenny McPhee, an accomplished novelist whose new translation last year of Natalia Ginzburg's seminal work of nonfiction,
Family Lexicon
, was widely lauded (see the Cleaver review
here.
) When it came out more than 60 years ago (under the title 
Il mare non bagna Napoli, 
or
 Naples Is Not Bathed by the Sea),
Neapolitan Chronicles
signaled to the Italian literary world that a new talent had arrived from the south, ...
Read the full text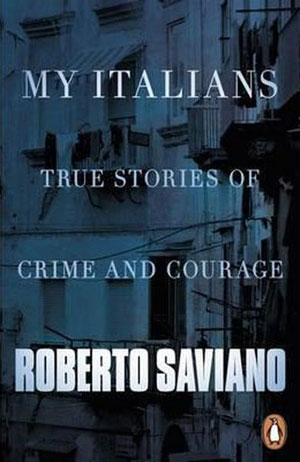 MY ITALIANS: True Stories of Crime and Courage
by Roberto Saviano
translated by Anne Milano Appel
Penguin, 118 pages
reviewed by Jeanne Bonner
The essay collection
My Italians: True Stories of Crime and Courage
, the provocateur Robert Saviano's newest nonfiction work, is a startling condemnation of contemporary Italian life. For about a decade, Saviano's one-man campaign against organized crime in Naples has made him famous across Italy. But he's little known in the U.S., or he was at least until recently when a TV adaptation of his 2007 bestseller,
Gomorrah
, about the crime syndicate, la Camorra, began airing on the Sundance Channel (Italian director Matteo Garrone also made a 2008 film by the same name). Yet Saviano's expertise on the
malavita
and how it's infiltrated legitimate business knows no borders. Last year, he gave a talk at a conference in England about how business transactions in London's much-vaunted City financial district are in fact influenced and manipulated by organized crime. Saviano shot to prominence in Italy after
Gomorrah
was published; as the book sold millions of copies, he was put under a kind of witness protection that's essentially removed him from everyday life for the past decade. He composed the ...
Read the full text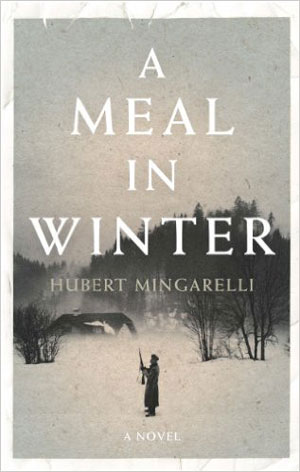 A MEAL IN WINTER by Hubert Mingarelli translated by Sam Taylor The New Press, 138 pages
reviewed by Jeanne Bonner
A Meal in Winter
 by French author Hubert Mingarelli is a subtle book that quietly but methodically stalks the reader's sympathies. It does so through a beautiful, spare prose style that begins with the first line: "They had rung the iron gong outside, and it was still echoing, at first for real in the courtyard, and then, for a longer time, inside our heads." This is lovely writing (deftly rendered from the French by translator Sam Taylor, himself a novelist)—yet a bit ominous, like something that can't be escaped. Later, setting the scene for the winter's walk that takes up much of the first part of the narrative, he writes: "A pale sun hung in the sky, as distant and useless, it seemed to us, as a coin trapped under thick ice." 
Trapped.
What is trapped? Or who? But in this review, there's no point in being subtle about the book's plot: it's about three rank-and-file German soldiers who go out into the woods one cold, snowy winter day during World War II for one purpose and one purpose only. And that's to hunt for Jews who ...
Read the full text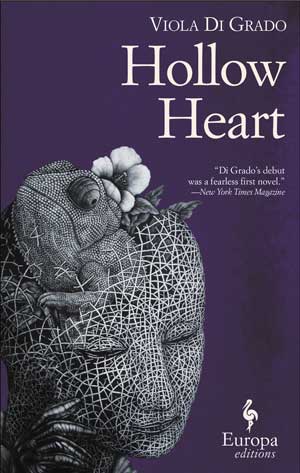 HOLLOW HEART by Viola Di Grado, translated by Antony Shugaar Europa Editions, 174 pages
reviewed by Jeanne Bonner
Viola Di Grado, an exciting new Italian literary voice, begins her novel
 Hollow Heart
 with this sentence:
In 2011, the world ended: I killed myself.
In fact, the book is narrated by a dead woman, Dorotea, who describes exactly how she killed herself and why (she drowned herself in the bathtub after a romantic breakup). Then Dorotea, a grad student living in Catania, Sicily, draws the reader into life after life with a dark, daring approach that attests to Di Grado's penchant for innovation and invention. Dorotea's messages to other dead people, which read as though she were posting something on an alternate Facebook for the other side, are telling manifestations of these powers of invention. "Hi, I'm Dorotea Giglio (1986-2011)," reads one of the messages, in part "We went to elementary school together. I was the one with freckles…I know we haven't seen each other in 18 years but I heard that you were killed last year in a moped accident. Well, I happen to be in your neighborhood—I'm dead, too—and I was just thinking that if you had any free time, ...
Read the full text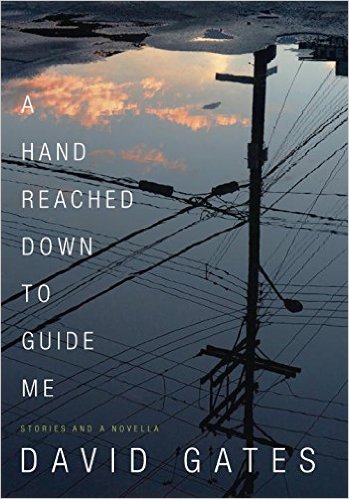 A HAND REACHED DOWN TO GUIDE ME
by David Gates
Alfred A. Knopf, 336 pages
reviewed by Jeanne Bonner
It's December and you may be looking for a holiday read (with a bang).
A Hand Reached Down to Guide Me
is a short story collection that offers a rare pleasure: the possibility of reading it cover to cover, leaping from one story to the next. Some readers, including this one, may want to protest the gallery of rogue characters David Gates presents in this new collection perhaps enough to wonder who Gates hangs out with. I'm reminded of the scene from the film
Ocean's 11
when Julia Roberts' character says to George Clooney, who plays Danny Ocean, "Your problem is you've met too many people like you." Some of these characters' habits and inclinations, reflections and bitter asides, are just this side of depraved (or perhaps for some people, the other side of depraved). Indeed, the people in Gates' stories can wear a bit, with their biting sarcasm and world-weariness. Yet there is no denying the sure hand behind these stories, many of which appeared in 
The New Yorker
 and the 
Paris Review
. Gates knows his characters so well that the descriptions and ...
Read the full text