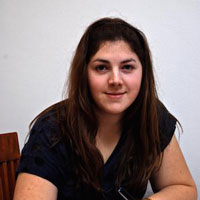 Jacqueline Kharouf has an MFA in creative writing, fiction, from the Vermont College of Fine Arts. Her work has appeared in Harpoon Review, Matchbook Literary Magazine, Gingerbread House, The Examined Life Journal, Shout Out UK, South Dakota Review, Fiction Vortex, Otis Nebula, NANO Fiction, and Numéro Cinq Magazine. In 2011, she won third place in H.O.W. Journal's Fiction contest, judged by Mary Gaitskill. Jacqueline blogs at jacquelinekharouf.wordpress.com; tweets @writejacqueline; and hopes you "like" her Facebook page "Jacqueline Kharouf, writer."
---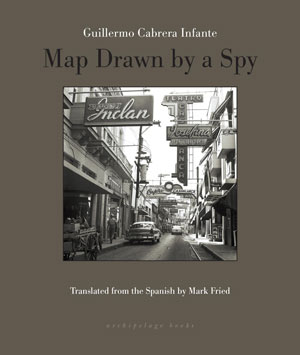 MAP DRAWN BY A SPY
by Guillermo Cabrera Infante
translated by Mark Fried
Archipelago Books, 240 pages
reviewed by Jacqueline Kharouf
Posthumous novels are both a joy and, sometimes, a let-down. Left behind by an author whose polished work stands as a testament to the full capacity of his or her mind, the words on the page surface at first like an extension from the past. This one last bit of evidence left for us to find. The posthumous novel should be examined and praised as a rare object—hidden in a vault, locked in an old suitcase, tucked into an envelope—and given a small bit of license for being not quite the full body of work its author intended. At least, this is how I will approach and critique Guillermo Cabrera Infante's third posthumous novel
Map Drawn By a Spy
. This book is a psuedo-memoir, a recounting of the several months Infante spent trapped in post-revolution Cuba. He was born in 1929 to Communist parents who moved the family to Havana in 1941. Infante was a supporter of the revolution and even knew Fidel Castro when he was a thug in the UIR (Unión Insurrecional Revolucionaria). Later, ...
Read the full text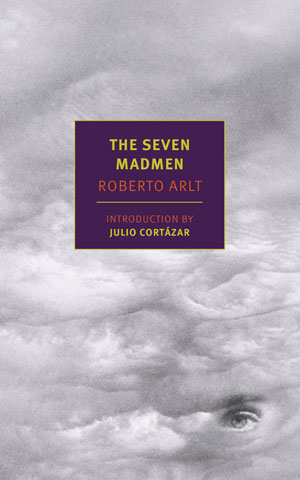 THE SEVEN MADMEN by Roberto Arlt translated by Nick Caistor New York Review Books, 249 pages
reviewed by Jacqueline Kharouf
Madness is synonymous with insanity, but to be "mad" one doesn't necessarily go crazy. One might be mad at society, a world of socially imposed rules that stifle the imagination or measure people according to economic usefulness. Rage against a world in which a multicultural, mostly impoverished majority are controlled by a corrupt, wealthy minority could be defined as a type of "madness." In such a state, the individual's warped mind drives him to fantastical plans for revenge, deep wells of anguish or panic, brothel-filled nights, petty crimes, thoughts of suicide, kidnapping, and imagined love affairs. This is the rage that drives Augusto Remo Erdosain, the central character of Roberto Arlt's novel
The Seven Madmen,
to steal money from his employer, make plans to form a new secret society with a pseudo-intellectual known only as the Astrologer, and to finance those plans with money ransomed from his wife's cousin. Set in Argentina at the beginning of the twentieth century, Arlt's novel depicts a Buenos Aires infected with madness. Streetwalkers earn money for abusive, jealous pimps; tax collectors (like Erdosain) embezzle ...
Read the full text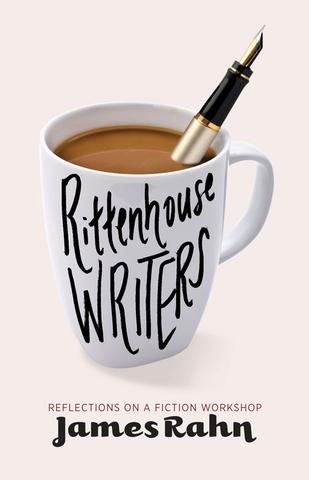 RITTENHOUSE WRITERS Reflections on a Fiction Workshop by James Rahn Paul Dry Books, 255 pages
reviewed by Jacqueline Kharouf
For an aspiring creative writer, the writing workshop can be a fruitful and inspiring environment, a precarious and vulnerable setting, or some mixture of the two. In truth, a good workshop is hard to find, but most workshops are organized so that writers can gather as a group, share ideas, concepts, craft, and acquire the guidance of a bona fide published author. Writers utilize the workshop as a space to showcase their work, receive feedback, critique others, and ultimately gain some deeper understanding of craft. Writers, like all artists, strive to be better. That desire to be better—to be a better teacher, partner, father, writer—threads through James Rahn's part-memoir, part-anthology,
Rittenhouse Writers
, an account of his work to develop and sustain the Rittenhouse Writers' Group for nearly 28 years. Rahn is the author of
Bloodnight
, a novel based loosely on his experience growing up in Atlantic City, and his short fiction and articles have been published in many literary magazines. He has taught at the University of Pennsylvania for fifteen years and, in addition to leading RWG workshop sessions, maintains a ...
Read the full text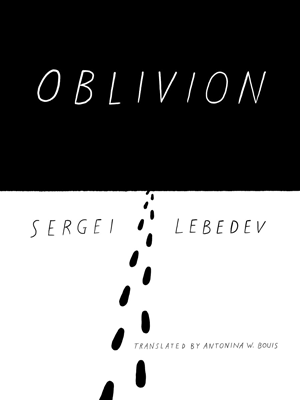 OBLIVION by Sergei Lebedev translated by Antonia W. Bouis New Vessel Press, 290 pages
reviewed by Jacqueline Kharouf
There are (supposedly) only two types of narratives. The first is the story of a person going on a journey. The second, a kind of inverse of the first, is the story of a stranger who comes to town. Whether or not you subscribe to this idea of only two narrative types (I, personally, do not), the journey narrative is one of the oldest and most human stories in all of literature. And because "the journey" is such a familiar kind of story, those novels, stories, or memoirs that take that motif and spin it in new and interesting directions also dramatically reshape the parameters and expectations of literature.
Oblivion
, by Sergei Lebedev, is one such novel. In the case of his story, Lebedev has blended the two narrative types in order to emphasize the extreme importance of words. This may sound somewhat redundant. Words, after all, are everything to the novelist. But, for Lebedev, words not only have the power to describe a journey (and, therefore, bring the reader along that journey), they have the power to save history from being ...
Read the full text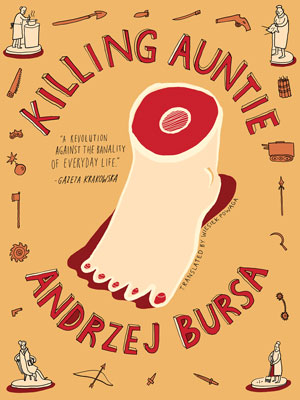 KILLING AUNTIE by Andrzej Bursa translated by Wiesiek Powaga New Vessel Press, 107 pages
reviewed by Jacqueline Kharouf
Andrzej Bursa was born in Krakow on March 21, 1932, seven years before the German invasion of Poland. He died of congenital heart failure at age twenty-five on November 15, 1957, just after Poland began to overthrow its totalitarian system of Communist rule. Bursa lived in a time that shifted dramatically from extreme suppression to extreme expression, misinformation and propaganda to jazz and poetry. His literary career began on the heels of the post-war period of Polish literature noted for an emphasis on "Socialist Realism," but was cut short at the emergence of an era of national sovereignty that prompted an explosion of avant-garde art, performance, literature, and music. Bursa's only novel,
Killing Auntie,
was not published during his lifetime. The novel takes place over the course of a week, during which a young man named Jurek whacks his aunt in the head with a hammer and then attempts to rid himself of her corpse, a more difficult task than he imagines. While it doesn't ever do anything, or say anything, everything Jurek does is in reaction to the corpse. This is the black ...
Read the full text