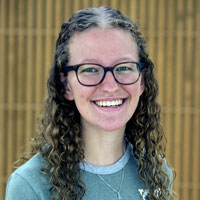 Helen Armstrong is a senior at Arcadia University. She currently serves as editor-in-chief of the online lifestyle magazine, Loco Mag. She loves to travel and enjoys writing fiction and poetry, mostly about sexuality and feminism. Her work appears in Catfish Creek and Quiddity. Follow her on twitter @helenkarmstrong.
---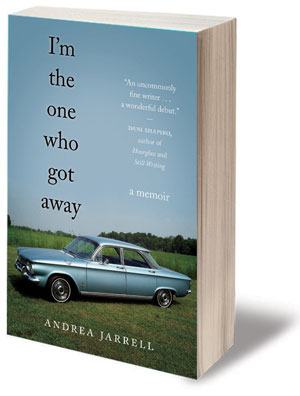 I'M THE ONE WHO GOT AWAY
by Andrea Jarrell
She Writes Press, 153 pages
reviewed by Helen Armstrong
Do you catch yourself peering into other people's windows at night? Perhaps you were driving by in the dark and wanted to catch a glimpse of how other people live. Do they sit down to eat together? What are they watching on the TV? The drive-by look is a quick wondering that's satiated by seeing that they, too, are watching the football game, which you're going home to watch. You must be normal, because they're normal, because you don't know about their dysfunctions. Reading Andrea Jarrell's memoir felt like I was squatting in the bushes outside of her house, fingers perched on the windowsill, watching and listening as her life unfolded, taking comfort in her family's dysfunctions which mirrored my own in asymmetric ways. Being from a dysfunctional family myself, I take some sick comfort from seeing crying children in grocery stores, their mothers looking like they've reached their wits' end. I thrive on overhearing family fights in restaurants, because for so long, it was my family who were making heads turn. Once, at a rest stop in Delaware, my younger brother ...
Read the full text