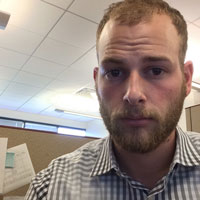 Jon Busch lives in Northwest Philadelphia. He spends his days working as the co-owner and content manager for Apollo Content. In the evenings, he can be found writing stories or playing music at open mic nights around the city. His fiction, book reviews, and interviews have been published or are forthcoming at Crack the Spine, Cleaver, Bird's Thumb, Foliate Oak, Philadelphia Stories, Piker Press, and Baby Teeth Magazine. His work has been nominated for a Pushcart Prize.
---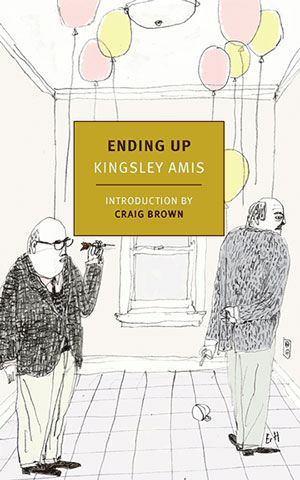 ENDING UP by Kingsley Amis NYRB Classics, 136 pages
reviewed by Jon Busch
Originally published in 1974, Kingsley Amis' short novel
Ending Up is
about five old-timers approaching death in England. It is a startlingly funny work, considering the grim subject. I was initially apprehensive about this book, wary that my limited knowledge of English culture would hinder my ability to understand an English work of social satire, but happily this was not the case nor should it be a worry for any reader. Amis' concerns in the book, while presented through British characters, are predominantly human in scope. The bulk of the novel, with the exception of a few doctors' visits, takes place at Tuppeny-Happenny Cottage, where the novel's five protagonists share residence. The cottage, with its off-the-beaten-path culture, is a petri dish of incubating irritation resulting from the character's declining physical power and loss of mental faculties. While the plot is inherently tragic, Amis' dry descriptions, annoying characters, and ridiculous ending argue for the book's classification as comedy. Satirist Craig Brown, in the introduction, describes the book as irritation raised to the level of art. More succinct words have never been uttered. If there is an aim to ...
Read the full text