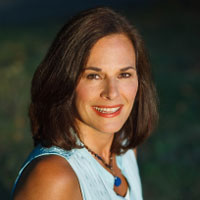 Elizabeth Mosier logged 1,000 volunteer hours processing colonial-era artifacts at Philadelphia's Independence National Historical Park Archeology Laboratory to write Excavating Memory: Archaeology and Home (forthcoming from New Rivers Press in 2019). A graduate of Bryn Mawr College and the MFA Program for Writers at Warren Wilson College, her nonfiction has been selected as notable in Best American Essays and appears widely in journals and newspapers including Cleaver, Creative Nonfiction, and The Philadelphia Inquirer. She writes the "Intersections" column for the Bryn Mawr Alumnae Bulletin.
 Read more at www.ElizabethMosier.com.
---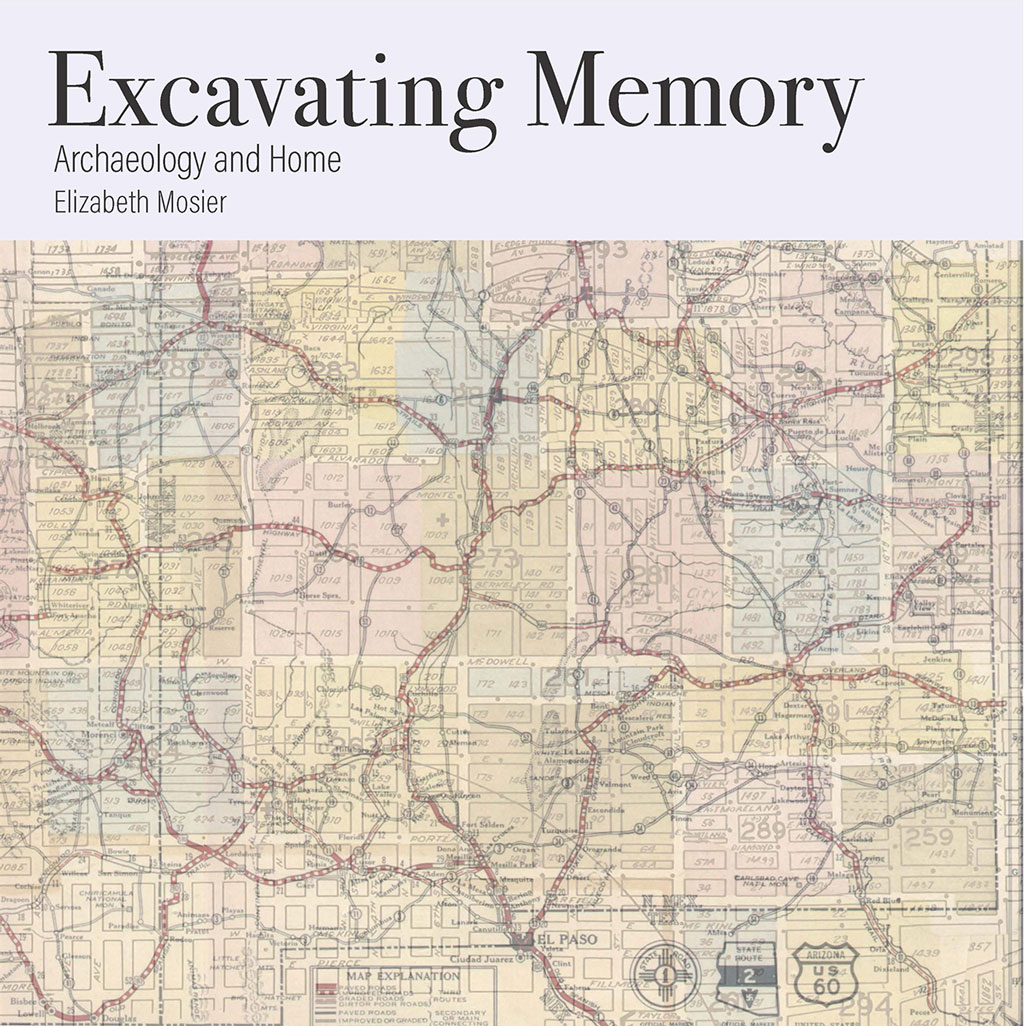 A Conversation with Elizabeth Mosier Author of EXCAVATING MEMORY: ARCHAEOLOGY AND HOME from New Rivers Press, 96 Pages
Interview by Nathaniel Popkin
Elizabeth Mosier logged one thousand volunteer hours processing colonial-era artifacts at Philadelphia's Independence National Historical Park Archeology Laboratory to write EXCAVATING MEMORY: ARCHAEOLOGY AND HOME, which uses archaeology as a framework to explore personal material, including her mother's memory loss, the layering of shared experience in creating family or community narratives, and the role that artifacts play in historical memory. The essay titled "Believers", a 2015
Best American Essays
Notable pick, first appeared in Cleaver.
Novelist and essayist Elizabeth Mosier has twice been named a discipline winner/fellowship finalist by the Pew Fellowships in the Arts, and has received fellowships from Yaddo, The Millay Colony for the Arts, Vermont Studio Center, and the Pennsylvania Council on the Arts. Her nonfiction has been selected as notable in
Best American Essays
, and appears most recently in
Cleaver
, Creative Nonfiction,
and
The Philadelphia Inquirer.
She writes the "Intersections" column on alumnae lives for the Bryn Mawr Alumnae Bulletin. More information at
www.ElizabethMosier.com
.
Nathaniel Popkin:
You write, early in the collection, in regard to your work processing objects from an archeological dig near ...
Read the full text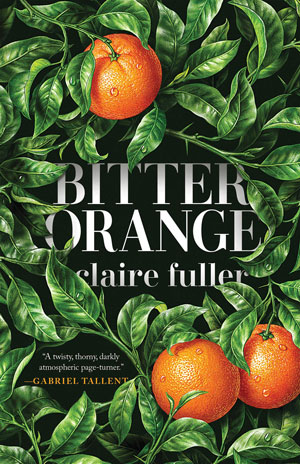 BITTER ORANGE
by Claire Fuller
Tin House Books, 315 pages
reviewed by Elizabeth Mosier
Part of the pleasure in following an author, as I have followed Claire Fuller from her first novel to her latest,
Bitter Orange
, is coming to recognize her voice, even without a title page.
Our Endless Numbered Days
and
Swimming Lessons
introduced me to Fuller's eerie, ironically rendered English countryside of dark forests and haunted seaside villages, and to her characters held captive by lies. From novel to novel I've admired how she uses intelligent but naïve narrators to withhold information from the reader, sustaining unnerving suspense while signaling dissonance beneath the well-mannered surface. At this point, I'll eagerly read anything she writes. And
Bitter Orange
is her best book yet. Fuller had me at the novel's first line, narrated by Frances Jellico: "They must think I don't have long left because today they allow the vicar in." The vicar is actually her old friend Victor, not a chaplain but disguised in his "dog collar" to gain admission and to ask: What really happened at the countryside estate she shared with a mysterious couple twenty years before, in the summer of 1969? As the dying Frances ...
Read the full text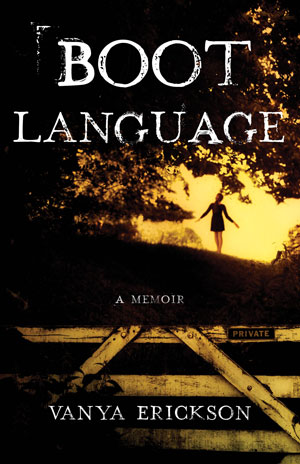 BOOT LANGUAGE
by Vanya Erickson
She Writes Press, 179 pages
reviewed by Elizabeth Mosier
The paradox in writing a postmodern memoir is that the author must somehow convince readers she's telling the truth—typically by admitting to subjectivity and fallible memory, and by interrogating her version of events. But that's not the strategy Vanya Erickson employs in her post-WWII coming-of-age story
, Boot Language.
With vivid detail and some implausibly long passages of remembered dialogue, she presents herself as the sole reliable narrator of her life in California, where she was raised by an abusive, alcoholic father and a mother who failed to protect her (but did "soften Dad's blows" with inherited money). If Erickson asks readers to trust her story without evident corroboration, it may be because she's had to learn to trust herself to discern the truth, in order to steer safely through her parents' contradictory behavior and conflicting beliefs. Mom was compassionate, musically talented, and although independently wealthy, searching for some deeper meaning to life other than social standing. A staunch supporter of the underdog, the arts, and liberal politics, she found her way to Christian Science not long after she married my father. Dad was of humbler stock, ...
Read the full text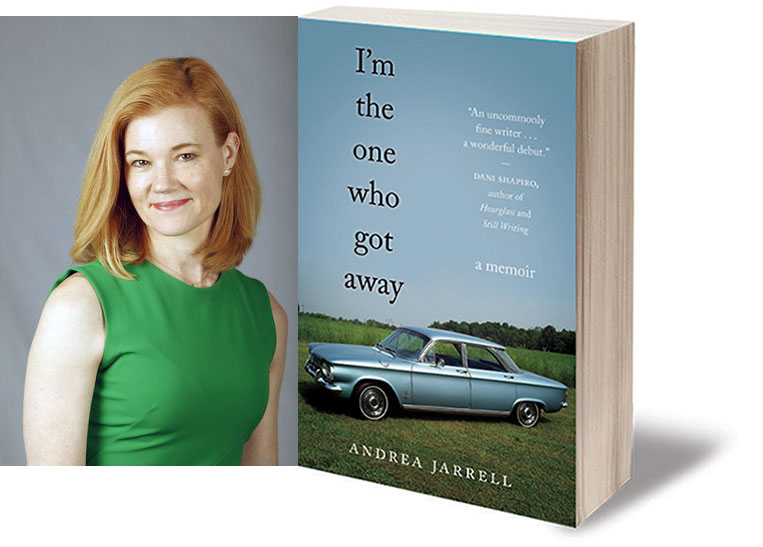 A Conversation with Andrea Jarrell
Author of I'M THE ONE WHO GOT AWAY
from She Writes Press, 176 Pages
Interview by Elizabeth Mosier
Haunted by her father's absence and riveted by her single mother's cautionary tales, Cleaver contributor Andrea Jarrell longed for the "stuff of ordinary families," even as she was drawn to the drama of her parents' larger-than-life relationship. In her new memoir, 
I'M THE ONE WHO GOT AWAY
 (She Writes Press), Jarrell revisits family stories starring wolves in cowboy clothing and lambs led astray by charming savior-saboteurs, to recount how she escaped a narrative she'd learned by heart.
Jarrell's work has appeared or is forthcoming in publications including
The New York Times, The Washington Post, Narrative Magazine,
and
Lit Hub
, among others. A Los Angeles native, she currently lives in suburban Washington, D.C., and works as a communications strategist for educational institutions. Read Andrea Jarrell's craft essay "Becoming an Outlaw: How My Short Fiction Became a Memoir," published last year on Cleaver.
Cleaver interviewer Elizabeth Mosier asked her about the long road to writing her own story. 
EM: You're the one who got away. What does "getting away" mean for you?
AJ: The book's title speaks to the getaway at ...
Read the full text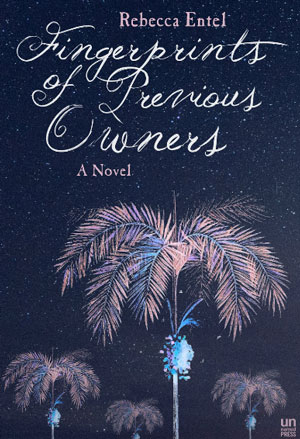 FINGERPRINTS OF PREVIOUS OWNERS by Rebecca Entel The Unnamed Press, 209 pages
reviewed by Elizabeth Mosier
"The narrator of this book is a Caribbean woman. You may have noticed that the writer of this book is not," Rebecca Entel notes in a preface to
Fingerprints of Previous Owners
, her novel set at a resort built on the nettle-choked ruins of a former slave plantation. Alluding to her research and credentials as a scholar of nineteenth-century American literature, Entel does more than attempt to deflect criticism for cultural appropriation. She declares her investment in this story, as well as her intention to free her characters from a colonial narrative frame. She begins with Myrna Burre. Entel endorses Myrna's authority by locating the story's point of view in this islander who'd "never arrived here from anywhere." When we meet her in the novel's opening lines, she and the other "A-Y-S" staff (At Your Service, pronounced "eeeeyes") are gathered on the beach, wearing white sheets over their uniforms, to perform a compulsory pantomime of a native welcoming ceremony for tourists who are aboard a boat named, with casual tactlessness,
The Pinta
. (Their baggage is brought by
The Nina
.) "A team of people with ...
Read the full text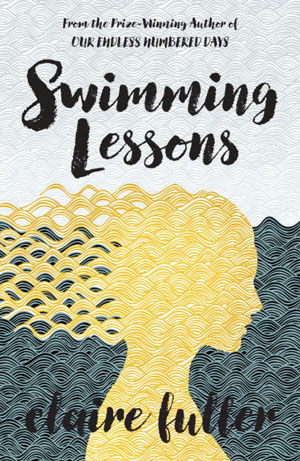 SWIMMING LESSONS
by Claire Fuller
Tin House Books, 368 pages
reviewed by Elizabeth Mosier
"A book becomes a living thing only when it interacts with a reader," says writer Gil Coleman, the rogue central character of Claire Fuller's
Swimming Lessons
. When he tells a bookshop assistant that "first editions don't matter," he seems to argue that access is more important than ownership, that a book's content is more valuable than the object enclosing the text. But the impulse behind the sentiment is hardly democratic; his words cast light on his unequal marriage to Ingrid, a student he impregnates, derailing her education. Infamous for a single work (the lurid and presumably autobiographical
A Man of Pleasure
), Gil is oddly less interested in an author's words than in "the handwritten marginalia and doodles that marked up the pages," and "the forgotten ephemera used as bookmarks." By the end of his life, his wife is gone and his library is full of "bits of paper with which he could piece together other people's lives, other people who had read the same books he held and who had marked their place." It's also full of clues to solve a mystery at the center of ...
Read the full text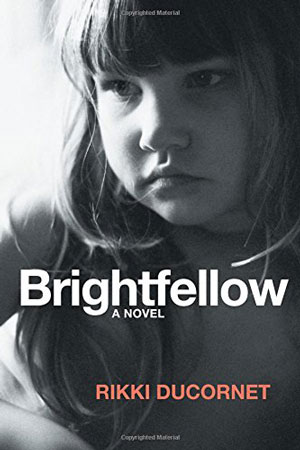 BRIGHTFELLOW by Rikki Ducornet Coffee House Press, 176 pages
reviewed by Elizabeth Mosier
"The linoleum swells with stories. As he plays, darkness rises from the floor and slowly claims the room." With these unsettling, intriguing first lines, we enter the mind and story of Stub, a six-year-old who observes the broken, embittered adults in his world. Growing up, he's learning, requires giving up not only childish things but childish wonder, too. Abandoned by his mother, neglected by his father, briefly cared for by Jenny (a sweet but "crazy, sort of" young woman just sprung from the local "madhouse"), the boy becomes a refugee on the college campus where his father works as a plumber. By nineteen, he's left home for good and is raising himself there, eating food purloined from faculty houses and wearing "preppy discards" he finds in the student dorms. He spends his days roaming the library stacks and reading the works of the reclusive anthropologist Verner Vanderloon, a Werner Wolf-ish character who writes that mankind is divided into people "who know how to play, are full of mirth and fellow feeling, and the ones who are killjoys and combustible." Play is a powerful form of magic, Vanderloon says, ...
Read the full text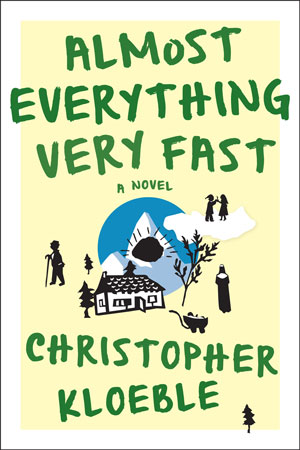 ALMOST EVERYTHING VERY FAST by Christopher Kloeble translated by Aaron Kerner Graywolf Press, 306 pages
reviewed by Elizabeth Mosier
Like the best coming-of-age stories, Christopher Kloeble's
Almost Everything Very Fast
addresses universal concerns by asking personal questions. Nineteen-year-old Albert, raised in an orphanage, wants to know why he was given up by his anonymous mother and the father he knows: Frederick Arkadiusz Driajes, a grown man with a childlike mind. Albert has gotten nowhere by following the "Hansel and Gretel crumbs" he's found in Fred's attic: a photo of Fred with a red-haired woman, a few auburn hairs plucked from a comb. When Fred's terminal illness imposes an urgent deadline, Albert visits him in Königsdorf one last time—but his "infinite questions" lead to still more questions: What is love? In what ways do family ties bind us? Is nurturing natural? Do parents cause their children more harm than good? In Segendorf, Fred's ancestral village, to love is to discard. For nearly 400 years, residents have been compelled to hurl their Most Beloved Possessions off the rocky bluff of the highest hill at the annual Sacrificial Festival. During one such celebration in 1912, incestuous (and murderous) twins Jasfe and Josfer Habom ...
Read the full text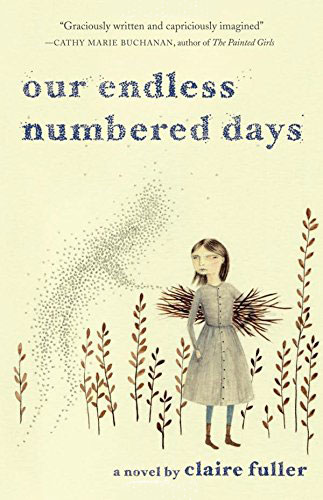 OUR ENDLESS NUMBERED DAYS
by Claire Fuller
Tin House Books, 388 pages
reviewed by Elizabeth Mosier
Claire Fuller's mesmerizing novel begins with a black-and-white photograph from 1976: the once-upon-a-time that her narrator, 17-year-old Peggy Hillcoat, is trying nine years later to recall. The picture opens a window into a living room in Highgate, London, where a group of so-called "Retreaters," among them Peggy's father James, meet to discuss their defense against environmental and economic catastrophe. In the photo, eight-year-old Peggy's image is blurred; she's being led from the room by her disapproving mother Ute, while James clenches his fists and Oliver Hannington, his sinister-seeming friend, smiles "as though he wanted posterity to know he wasn't really interested in the group's plans for self-sufficiency and stockpiling." But memory is partly projection; for Peggy, the photo is like a magic mirror, reflecting what she knows unconsciously but can't yet claim. Her sudden, strange behavior after looking at it—using scissors to cut around her father's face, then slicing off her bra and tucking his image beneath her breast—is the reader's first clue that the "bloody Armageddon" she's trying to recover is an entirely different disaster from the kind these survivalists predict ...
Read the full text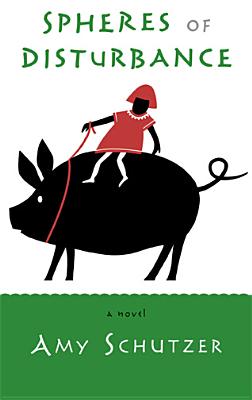 SPHERES OF DISTURBANCE
by Amy Schutzer
Arktoi Books, Red Hen Press, 280 pages
reviewed by Elizabeth Mosier
When my mother-in-law was dying of ovarian cancer, I had no patience for fiction. That summer, I sat by her bedside, reading while she slept—
Final Gifts: Understanding the Special Awareness, Needs, and Communications of the Dying
, sent to me by a friend who worked for the National Hospice Foundation. Though I'd always sought out stories to figure out how to live, in the face of her death, I urgently needed reality-based guidance. This spring, I carried Amy Schutzer's
Spheres of Disturbance
with me as I spent long days in the hospital, and later hospice, with my father. That a literary novel could help me sort through the painful experience of losing him says much about Schutzer's skill—and more about her wisdom. Compassion informs every line of her story about Helen, whose breast cancer returns metastasized, and about the circle of people who are moved by her impending death. Schutzer circumvents the expected (and dreaded) arc of a terminal illness story by shifting among nine different points of view. She advances in time through a single day and in depth through a web ...
Read the full text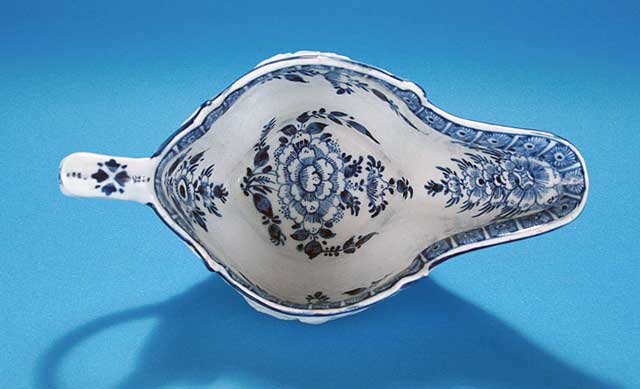 "Believers" was named a Notable Essay in The Best American Essays 2015
BELIEVERS
by Elizabeth Mosier
The sauceboat showed up in a bag of filthy artifacts dug up at the National Constitution Center site. To my untrained eye, it was just another dirty dish for a volunteer technician like me to wash, label, and catalogue. But judging from the buzz in the archaeology lab the day the ceramics collector visited, this piece was important, even precious. The archaeologists believed they'd unearthed a Colonial-era treasure: an intact example of Bonnin and Morris soft-paste porcelain made by the American China Manufactory in the Southwark section of Philadelphia. Corroded and discolored, the sauceboat didn't resemble the company's 19 known surviving pieces (sauceboats, tiny baskets, pickle dishes, and stands)
exhibited at the Philadelphia Museum of Art
.
Tests to determine its chemical structure were inconclusive and the underglaze blue-painted decoration was gone, but the sauceboat was the right shape and bore the right factory mark. If authentic, it was historically significant: a souvenir from the campaign to sell locally-produced ceramics to colonists, which lasted until Josiah Wedgewood flooded the market with cheap imported English porcelain in the testy years leading up to the Revolutionary War ...
Read the full text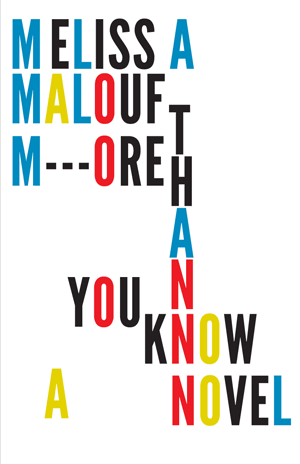 MORE THAN YOU KNOW
by Melissa Malouf
Dalkey Archive Press, 240 pages
Reviewed by Elizabeth Mosier
Melissa Malouf's
More Than You Know
intrigued and perplexed me right from its disorienting start. I'd barely landed on the first page when I fell down a rabbit role with narrator Alice Clark, chasing characters I hadn't yet met: Hannah Jensen and her husband Bradley, always called Mr. Jensen; Barbara Delaney from Las Vegas; the "three dead young men," Eric Langland, Richard Stone and Darrell Farnsworth, grad students in English and American Literature at UC Riverside. Unmoored (by early retirement) from teaching at a California community college, Alice doesn't decide so much as she is compelled to travel cross country to Vermont to confront the Jensens and her role in her friends' deaths. Through Las Vegas, Cheyenne, Omaha, and Peoria to the Jensens' home in Chittenden, Vermont, Alice pursues a psychological mystery for which the only way forward is back. Her "mad undertaking" is a puzzle she puts together in real time with the reader, a year after her road trip—and decades after her loss. "Untimely deaths is a phrase one could use to make a tidy story of it," she says. "If ...
Read the full text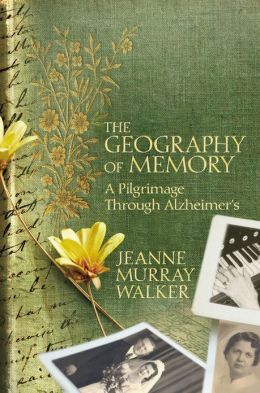 THE GEOGRAPHY OF MEMORY: A PILGRIMAGE THROUGH ALZHEIMER'S 
by Jeanne Murray Walker
Center Street, 384 pages
Reviewed by Elizabeth Mosier
"I worry about Mother, mostly," writes Jeanne Murray Walker in her memoir,
The Geography of Memory: A Pilgrimage Through Alzheimer's
(Center Street), "but I also worry about myself, because I am beginning to get myself mixed up with her. What does it mean that, in company with her, I 'live' in the past so much?" This question shapes Walker's story of caring for her mother Erna Kelley, who lost her memory and life to the disease. Seeking answers, Walker offers insight into how memory works and what remembering means. As she flies between Philadelphia and her mother's home in Dallas, the author's own 1950s childhood in Lincoln, Nebraska, keeps flooding back. Her own life seems boxed up with her mother's stories about driving her brothers and sisters to school in a Model A, teaching in a one-room school house, staffing the night shift alone as a hospital ER nurse—cargo that was once pulled by the "powerful locomotive" of her mother's memory. As Erna becomes increasingly disoriented to time, place, and person, it's as if her daughter has been uncoupled and ...
Read the full text
EVERYTHING MUST GO
by Elizabeth Mosier
"Here's what you do," a friend said to my husband, eyeing the dreck on our front porch, residuals from a previous sale: the single chair, incomplete set of plates, fancy dolls our daughters never played with, battered sleigh they had outgrown. "You go to the bank. You get $200.00 cash. You pay someone a hundred bucks to haul this shit away. You give your wife the other $100.00 and tell her it was a huge success. Nobody wants stuff you don't want." How I wish my husband had done it, though I'd insisted on the sale. When we'd moved to the suburbs twenty years before, we'd paid for a vacation by selling "antiques" we'd spent years collecting in Germantown. These things filled our imagined future, but didn't fit in our new house. Nor did the wedding crystal I'd been carrying from the basement when I accidentally let go. I'd heard that delicate world—ring holders and sherry glasses—shatter, and put the box out at the curb without even looking inside. We've emptied four houses now—my childhood home and my husband's, our first apartment and my in-laws' last—and are weary of clutter's delusions: ...
Read the full text