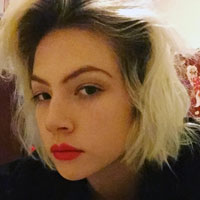 Elaina Whitesell received her bachelor of arts from the Writing Seminars at Johns Hopkins University. She currently occupies a position as poetry editor for Cleaver Magazine. Her work appears in The RavensPerch and New Limestone Review.
---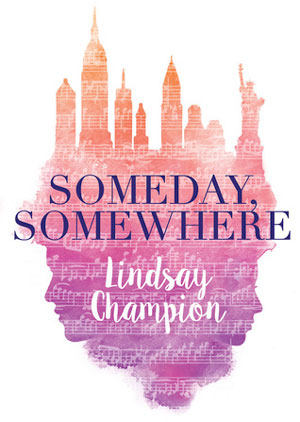 SOMEDAY, SOMEWHERE
by Lindsay Champion
KCP Loft, 270 pages
reviewed by Elaina Whitesell
Purchase this book to benefit Cleaver
Dominique, or Dom, seems to have nothing. She lives in Trenton, New Jersey with her single mother and helps run their Laundromat. When Dom and her best friend Cass embark on a field trip to New York City to see the students of the Brighton Conservatory perform at Carnegie Hall, Dom sees Ben for the first time. Ben, a precocious violin virtuoso with money and a life in New York City, seems to have everything. Attracted to his music and lifestyle, Dom tracks Ben down and, with borrowed and stolen money, she begins leading a double life, travelling to NYC weekly to meet and subsequently date him. Lindsay Champion's debut novel
Someday, Somewhere
begins as any tragic love story, with star-crossed lovers from different socio-economic backgrounds, educations, passions, and family structures. But it becomes a more complex story about how relationships can lead people to live more fulfilling lives and accept nothing less than what they deserve. A love for jazz is the foundation of Dom and Ben's friendship and romance. But the Dom that Ben falls in love with is ...
Read the full text