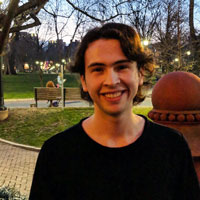 Dylan Cook is a student at the University of Pennsylvania where he studies English, with a concentration in creative writing, and Biology. He often reads and writes, and when he's not doing either of these things, he can be found working in a lab, lost in the woods somewhere, or at [email protected].
---
THE SPORT OF THE GODS
by Paul Laurence Dunbar
Signet Classics, 176 pages
reviewed by Dylan Cook
For the best experience, I recommend reading
The Sport of the Gods
outside on a cloudy day, rain threatening. As you fall in step with Paul Laurence Dunbar's rhythmic prose, it'll be easy to forget that you're at nature's mercy. Let the clouds decide whether or not you get to read uninterrupted. Subject to this force, you may more easily understand what the Hamilton family endures in this novel. As deceits and misfortunes pile on top of each other, the Hamiltons decide that nature can't help but rain down upon them. Their breakdown is more than plain bad luck can explain, so they know that they are fighting, "against some Will infinitely stronger than their own." Even if you haven't heard of Paul Laurence Dunbar, you've likely read lines of his poetry. Maya Angelou immortalized his poem "Sympathy" when she borrowed a line for the title of her memoir
I Know Why the Caged Bird Sings
. Discussing her influences, Angelou lauded Dunbar in the same breath as Shakespeare. Dunbar was born to former slaves in Ohio in 1872, right in the middle of ...
Read the full text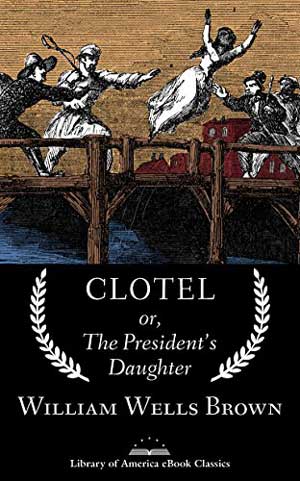 CLOTEL, or, The President's Daughter
by William Wells Brown
Penguin Classics, 320 pages
reviewed by Dylan Cook
Purchase this book to benefit Cleaver
In 1998, scientists performed a DNA test to answer one of the longest-running rumors in American history. Historians could no longer deny the truth: Yes, Thomas Jefferson had fathered children with his slave Sally Hemings. But plenty of people already knew that. William Wells Brown knew this beyond a reasonable doubt when he published
Clotel
in 1853, a novel that imagines the lives and tribulations of Jefferson's slave-born daughters. The characters are all fictional, but Brown's creative liberties stray little from reality. Masters frequently made concubines of their slaves, so why would Jefferson be any exception? Jefferson's words that "all men are created equal" were a farce in Brown's eyes, because only in antebellum America could a president's daughter be born in chains.
The 1850s were an uncommonly productive decade in American literature. Nathaniel Hawthorne published
The Scarlet Letter
in 1850 and Herman Melville published
Moby-Dick
a year later. Walt Whitman released the first edition of
Leaves of Grass
while Emily Dickinson trickled out the first of her poems. These works went on to become mainstays of ...
Read the full text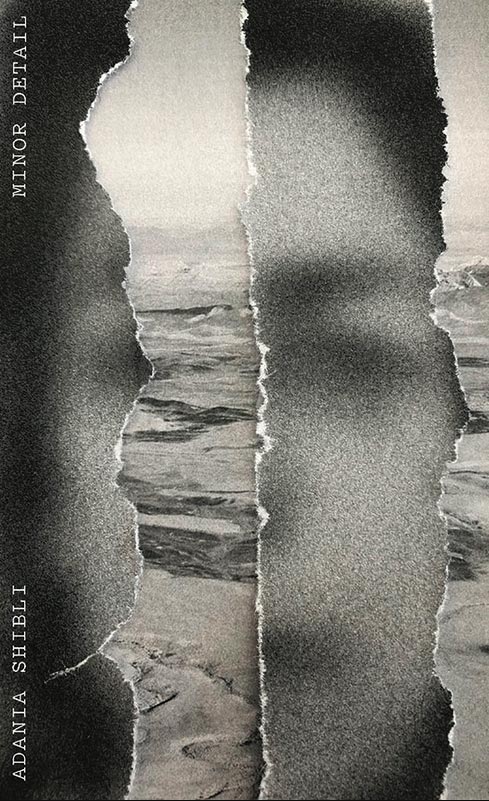 MINOR DETAIL by Adania Shibli  translated by Elisabeth Jaquette New Directions Books, 144 pages
reviewed by Dylan Cook Buy this book on Bookshop.Org
Tables need at least three legs to stand; guitar strings only ring when taut around two points.
Minor Detail
, Adania Shibli's third novel, takes its title as a challenge: how much can hinge upon one moment? How can a single moment of pain bridge the past to the present?  Shibli, a novelist and academic, is one of the few contemporary chroniclers of the West Bank. Her writing is concise. All of her novels fall under two hundred pages, all of her sentences are pared down to the bare minimum. In describing her new novel, Shibli said that her writing philosophy boils down to, "what is written, and what should never be written." Her careful narration is more than the iceberg strategy of implying a story beneath the surface. Instead, Shibli's writing is in tension with what it cannot say. Information is cut out not because it's useless, but because, like the sun, it's too painful to look at directly.  The novel is split into two nearly equal parts that mirror and distort each other. It begins in ...
Read the full text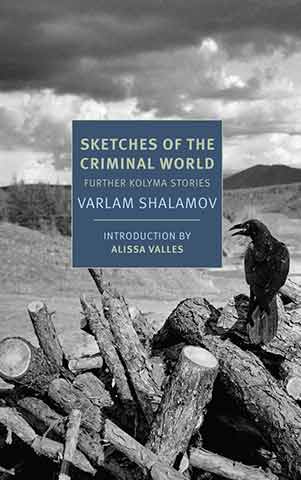 SKETCHES OF THE CRIMINAL WORLD: FURTHER KOLYMA STORIES by Varlam Shalamov translated by Donald Rayfield New York Review Books, 576 pages 
reviewed by Dylan Cook
Purchase this book to benefit Cleaver
A man gets ready to murder his boss with a pickaxe. A woman is grateful that her newborn twins don't survive. A doctor refuses to treat new patients, fearing that someone has been sent to kill him. Characters like these populate Varlam Shalamov's criminal world, the depraved underbelly of society born and bred in the Soviet prison system. Many of the criminal world's citizens were locked up under vague pretenses of "counterrevolutionary activity," so why should they uphold the laws that failed them in the first place? Why not murder and steal before your neighbor beats you to it? Morals, after a while, can become relative. Life in prison may get easier without a domineering boss, cheaper without children to care for, and safer without new faces in the ward. Varlam Shalamov was a natural dissenter. Born to an Orthodox priest in 1907, Shalamov lived as a staunch atheist. As Josef Stalin rose to power, Shalamov joined a Trotskyist group in direct opposition to the new government. There, he ...
Read the full text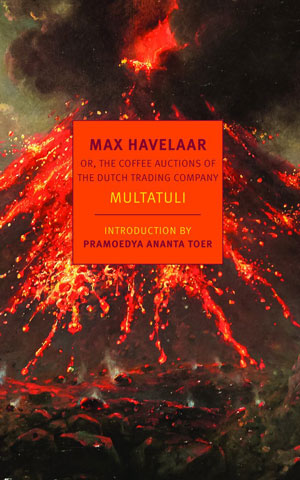 MAX HAVELAAR: OR, THE COFFEE AUCTIONS OF THE DUTCH TRADING COMPANY
by Multatuli
translated by Ina Rilke and David McKay
New York Review Books, 336 pages
reviewed by Dylan Cook
Purchase this book to benefit Cleaver
"I call a man a fool if he dives in the water to rescue a dog from sharks." This is our introduction to Max Havelaar—a champion of the people, even irrationally so. He is a Dutchman who stands with Indonesian farmers. He is a bureaucrat who pushes against the orders of his superiors. Havelaar is a rare figure of compassion in the midst of Dutch imperialism, one who has the temerity and know-how to make tangible change. And, despite all of this, Max Havelaar is a minor character in the novel that bears his name.
Max Havelaar
is likely an unfamiliar title to most American readers, and the Netherlands in general is an often overlooked source of literature. But make no mistake: the world over holds
Max Havelaar
in high regard. I recently had the chance to talk to a born-and-raised Dutchman, and I asked him if the title rang any bells. "Of course," he told me. "It's a classic, everyone reads it." Think ...
Read the full text