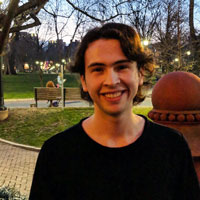 Dylan Cook is a student at the University of Pennsylvania where he studies English, with a concentration in creative writing, and Biology. He often reads and writes, and when he's not doing either of these things, he can be found working in a lab, lost in the woods somewhere, or at dycook@sas.upenn.edu.
---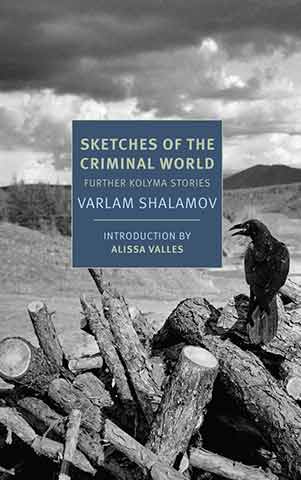 SKETCHES OF THE CRIMINAL WORLD: FURTHER KOLYMA STORIES by Varlam Shalamov translated by Donald Rayfield New York Review Books, 576 pages 
reviewed by Dylan Cook
A man gets ready to murder his boss with a pickaxe. A woman is grateful that her newborn twins don't survive. A doctor refuses to treat new patients, fearing that someone has been sent to kill him. Characters like these populate Varlam Shalamov's criminal world, the depraved underbelly of society born and bred in the Soviet prison system. Many of the criminal world's citizens were locked up under vague pretenses of "counterrevolutionary activity," so why should they uphold the laws that failed them in the first place? Why not murder and steal before your neighbor beats you to it? Morals, after a while, can become relative. Life in prison may get easier without a domineering boss, cheaper without children to care for, and safer without new faces in the ward. Varlam Shalamov was a natural dissenter. Born to an Orthodox priest in 1907, Shalamov lived as a staunch atheist. As Josef Stalin rose to power, Shalamov joined a Trotskyist group in direct opposition to the new government. There, he helped distribute pamphlets that were highly ...
Read the full text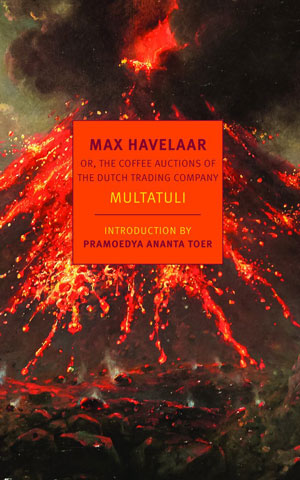 MAX HAVELAAR: OR, THE COFFEE AUCTIONS OF THE DUTCH TRADING COMPANY
by Multatuli
translated by Ina Rilke and David McKay
New York Review Books, 336 pages
reviewed by Dylan Cook
"I call a man a fool if he dives in the water to rescue a dog from sharks." This is our introduction to Max Havelaar—a champion of the people, even irrationally so. He is a Dutchman who stands with Indonesian farmers. He is a bureaucrat who pushes against the orders of his superiors. Havelaar is a rare figure of compassion in the midst of Dutch imperialism, one who has the temerity and know-how to make tangible change. And, despite all of this, Max Havelaar is a minor character in the novel that bears his name.
Max Havelaar
is likely an unfamiliar title to most American readers, and the Netherlands in general is an often overlooked source of literature. But make no mistake: the world over holds
Max Havelaar
in high regard. I recently had the chance to talk to a born-and-raised Dutchman, and I asked him if the title rang any bells. "Of course," he told me. "It's a classic, everyone reads it." Think along the lines of
Pride and ...
Read the full text