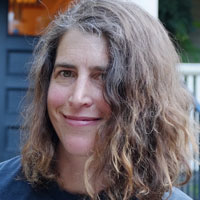 Alex Behr's (Swingers) writing has appeared in Tin House, The Rumpus, Salon, and elsewhere. Her debut story collection, Planet Grim, was published by 7.13 Books.
.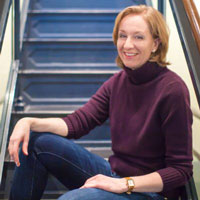 Marilee Dahlman (The Art of Making Angels) grew up in the Midwest and studied English at the University of Minnesota. She spent ten years studying and practicing law in New York. She currently lives in Washington, D.C. When not writing or working, she enjoys movies, art museums, and getting outside on the hiking trails or her bike. Her other short stories have recently appeared in The Colored Lens, Five on the Fifth, Metaphorosis, and The Saturday Evening Post.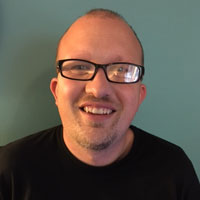 Tommy Dean (Lines So Sharp) lives in Indiana with his wife and two children. He is the author of the flash fiction chapbook Special Like the People on TV from Redbird Chapbooks. He is the Flash Fiction Section Editor at Craft Literary. He has been previously published in BULL Magazine, The MacGuffin, The Lascaux Review, New World Writing, Pithead Chapel, and New Flash Fiction Review. His story "You've Stopped" was chosen by Dan Chaon to be included in Best Microfiction 2019. It will also be included in Best Small Fiction 2019. Find him @TommyDeanWriter on Twitter.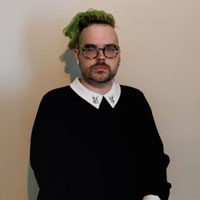 Jude Vivien Dexter (bus plunge, an other opera) is a poet living in Charleston, SC. They like to write poems about things, in that order.
.
.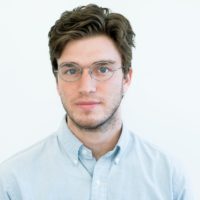 Connor Goodwin (No Rest, Not Here) is a writer and critic from Lincoln, Nebraska. His work has appeared in The Washington Post, The Seattle Times, Poets & Writers, Los Angeles Review of Books, BOMB, X-R-A-Y, Back Patio Press, and elsewhere. He is working on a novel. Follow @condorgoodwing.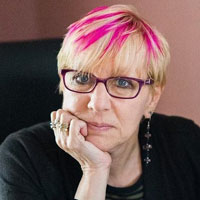 Theo Greenblatt's (A Family Man) prose, both fiction and nonfiction, appears in The Normal School Online, Tikkun, Salt Hill Journal, Harvard Review, and numerous other venues. She is a past winner of The London Magazine Short Story Competition. Her collection Rescue and Other Relationships was a finalist in the recent Autumn House Press Full-Length Fiction Contest.
Theo teaches writing to aspiring officer candidates at the Naval Academy Preparatory School in Newport, RI.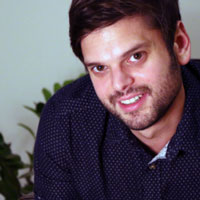 Matt Greene (Larchmont Charter Middle) teaches writing in Appalachia. "Larchmont Charter Middle" is from a linked series of prose pieces, some of which have appeared in or are forthcoming from the Cincinnati Review, Spillway, Split Lip, and Wigleaf. Other recent work has appeared in Moss and Santa Monica Review and is forthcoming from CutBank, Conjunctions Online, and DIAGRAM.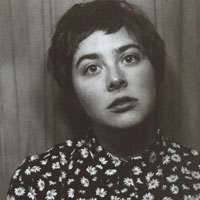 Alice Hall (In Some Alien Prairie) is a poet living and working in Buffalo, NY, where she is pursuing a PhD in the Poetics Program at SUNY Buffalo. Previously, she taught poetry and writing in Portland, Oregon. Her poems are published or forthcoming in Prelude, Dream Pop, DIAGRAM, and elsewhere. She is the author of the chapbook One Million Nude Women (Industrial Lunch.)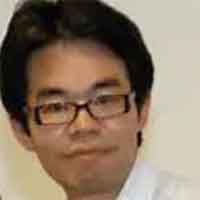 Toshiya Kamei (trans. The Greatest Landscape He Had Ever Seen) holds an MFA in Literary Translation from the University of Arkansas. His translations have appeared in venues such as Abyss & Apex, Cosmic Roots & Eldritch, Fantasy & Science Fiction, Helios Quarterly Magazine, and Samovar.
.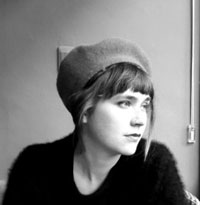 Kharys Ateh Laue (In Ward G) is a South African writer whose short fiction has appeared in Brittle Paper, New Contrast, Itch, and Pif Magazine. In 2017, her short story 'Plums' was longlisted for the Short Story Day Africa Prize. Her academic work, which focuses on the depiction of race, gender, and animals in South African fiction, has been published in Scrutiny2 and the Journal of Literary Studies. She currently lives in Port Elizabeth, South Africa.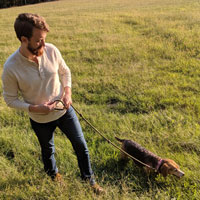 Nathan Lipps (Field Work) lives in the Midwest where he teaches English courses. His work has been published in the Best New Poets, BOAAT, Colorado Review, Third Coast, and elsewhere.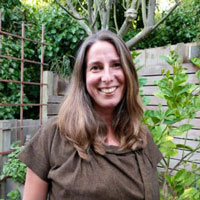 Kim Magowan (Redux) lives in San Francisco and teaches in the Department of Literatures and Languages at Mills College. Her short story collection Undoing (2018) won the 2017 Moon City Press Fiction Award. Her novel The Light Source (2019) was published by 7.13 Books. Her fiction has been published in Atticus Review, Cleaver, The Gettysburg Review, Hobart, Smokelong Quarterly, Wigleaf, and many other journals. Her story "Madlib" was selected for Best Small Fictions 2019 (Sonder Press). Her story "Surfaces" was selected for Wigleaf's Top 50 2019. She is the Fiction Editor of Pithead Chapel. www.kimmagowan.com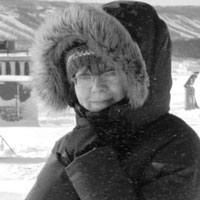 Anne McGouran's (Welcome to My Gallery of Genuine Look-Alikes) stories and essays appear or are forthcoming in The Account, CutBank, The Smart Set, Mslexia, Switchgrass Review, Gargoyle, Queen's Quarterly (cited in Best Canadian Essays 2019). She lives in Collingwood, Ontario where she has developed a fascination with ice huts and orchard ladders.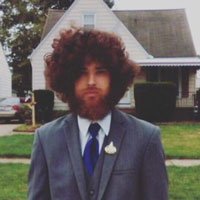 Corey Miller (Bringing Dead Friends Into Conversation) lives with his wife in a tiny house they built near Cleveland. He is an award-winning brewmaster who enjoys a good lager. His work has appeared or is forthcoming in X-R-A-Y, Barren, Bending Genres, Writers Resist, Hobart, Gravel, and Cease, Cows. When not working or writing, Corey likes to take the dogs for adventures. Twitter: @IronBrewer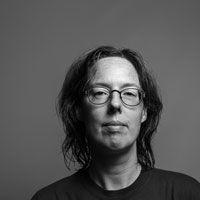 Stefani Nellen's (You've Got a Talent) short stories are published or forthcoming in Guernica, AGNI, Glimmer Train, Third Coast, Bellevue Literary Review, PRISM International and Web Conjunctions, among others, and have won the Glimmer Train Fiction Open, the Montana Prize in Fiction (judged by Alexandra Kleeman), and placed as the runner-up for the Wabash Prize (judged by Adam Johnson). She earned an MFA in Creative Writing from the Bennington Writing Seminars, and is also a graduate of the Clarion Science Fiction and Fantasy Workshop, where she had the opportunity to work with Neil Gaiman and Kelly Link, among others. A psychologist by training and originally from Germany, she now lives in the Netherlands with her family. She's at work on two novels and a collection of short stories.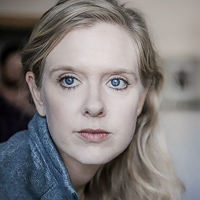 Anna Oberg (Bellecastle Street) lives and works in the Colorado Rockies. She is a professional photographer, specializing in terrain and creative headshots. When she's not hiking around Rocky Mountain National Park with her camera, she writes from home. This is her first publication.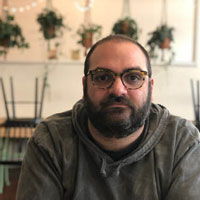 Jeremy Radin (Ode to the Nectarine; Marriages) is a poet and actor. His work has appeared (or is forthcoming) in Ploughshares, The Colorado Review, The Journal, Muzzle, Gulf Coast, and elsewhere. He is the author of Slow Dance with Sasquatch (Write Bloody, 2012) and Dear Sal (Not A Cult, 2017). He lives in Los Angeles where he once sat next to Carly Rae Jepsen in a restaurant.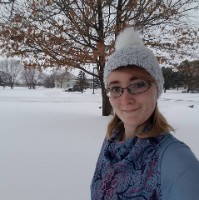 Keygan Sands (Coaxing Life from Dead Man's Fingers) is a candidate in the Creative Writing and Environment MFA program at Iowa State University. Her work explores the confluence between science, nonhuman environments, and society. Her writing appears in Cold Mountain Review and the climate fiction anthology Nothing Is As It Was. She presented literary research at the Fantasy and Myth Anthropocene International Conference in Brno, Czech Republic. Her visual art was featured in the "Welcome to Iowa: Letters to Carp and Other Immigrants" exhibit at the Signal Poetry Festival in Ames, Iowa.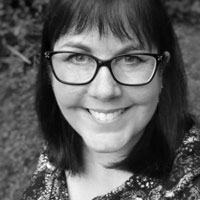 Mary Senter (A Saturday Morning Email…) writes in a cabin in the woods on the shores of Puget Sound. She earned certificates in literary fiction writing from the University of Washington and an M.A. in strategic communication from WSU. Her work can be found in Chaleur, SHARK REEF, Claudius Speaks, Six Hens, FewerThan500, Red Fez, and others. Visit her at www.marysenter.com.
Savannah Slone (Two Flash Pieces) is a queer writer, editor, and English professor who currently dwells in the Pacific Northwest. Her work has appeared in Split Lip Magazine, Paper Darts, The Indianapolis Review, Glass: A Poetry Journal, Hobart Pulp, and elsewhere. She is the Editor-in Chief of Homology Lit. Savannah is the author of An Exhalation of Dead Things (CLASH Books, 2021), Hearing the Underwater (Finishing Line Press, 2019), and This Body is My Own (Ghost City Press, 2019). She enjoys reading, knitting, hiking, and discussing intersectional feminism. You can read more of her work at www.savannahslonewriter.com.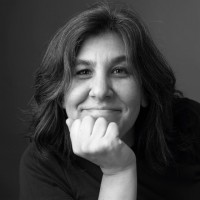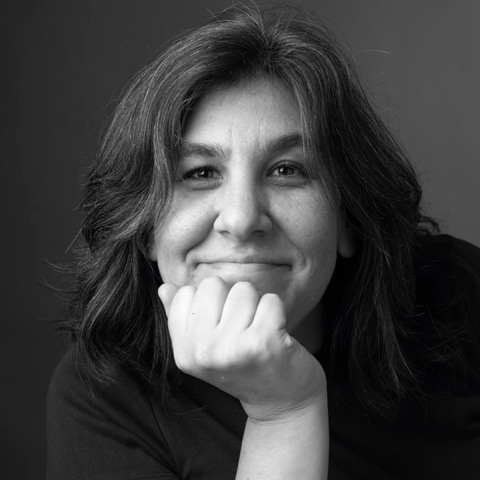 Emily Steinberg (Cover: "Toothbrush Love") is an artist, writer, and educator whose work has been shown across the United States and Europe. She has been named the first Artist in Residence at Drexel College of Medicine in Philadelphia, where she works with medical students to translate their medical school experiences into words and images. Her visual narratives have been regularly published in Cleaver Magazine where she has recently taken on the role of Visual Narrative Editor. Her memoir, Graphic Therapy, was published serially in Smith Magazine and her short comic "Blogging Towards Oblivion," was included in The Moment (HarperCollins). She is a Lecturer in Fine Art at Penn State University. Steinberg earned her MFA and BFA from the University of Pennsylvania in Philadelphia. To submit graphic narratives for consideration in Cleaver, contact Emily at [email protected].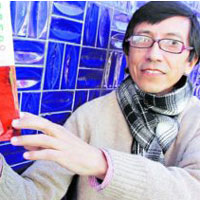 Born in 1975 in Concepción, Chile, César Valdebenito (The Greatest Landscape He Had Ever Seen ) is a poet, writer, and essayist. His books include the novels La vida nunca se acaba (2017) and Una escena apocalíptica (2016), as well as the short story collections El bindú o la musa de la noche (2017) and Pequeñas historias para mentes neuróticas (2018).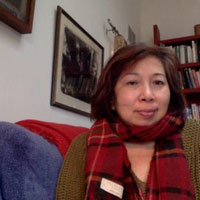 Marianne Villanueva (Toad) was born and raised in the Philippines and now lives in the San Francisco Bay Area. She has published three collections of short fiction: Ginseng and Other Tales From Manila, Mayor of the Roses, and The Lost Language. Her novella, Jenalyn, was a 2014 finalist for the UK's Saboteur Award. She has also collaborated on a full-length opera with the New York composer Drew Hemenger. Marife, the opera, received its world premiere in New Hampshire in 2015. She has just completed her first novel.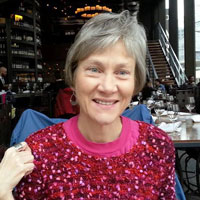 Nance Van Winckel (A History of Anyway) is the author of eight books of poetry, most recently Our Foreigner, winner of the Pacific Coast Poetry Series Prize (Beyond Baroque Press, 2017), Book of No Ledge (Pleiades Press Visual Poetry Series, 2016), and Pacific Walkers (U. of Washington Press, 2014). She's also published five books of fiction, including Ever Yrs, a novel in the form of a scrapbook (Twisted Road Publications, 2014), and Boneland: Linked Stories (U. of Oklahoma Press, 2013). She teaches in the MFA programs at Eastern Washington University and Vermont College of Fine Arts. Read more at her website.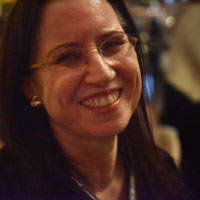 Francine Witte's (It's ghost time again,) latest publications are a full-length poetry collection, Theory of Flesh from Kelsay Books and the Blue Light Press First Prize Winner, Dressed All Wrong for This. Her flash fiction has appeared in numerous journals, anthologized in the most recent New Micro (W.W. Norton) and her novella-in-flash, The Way of the Wind has just been published by Ad Hoc Fiction. She lives in New York City.