POETRY SCHOOL
A Workshop in Poetic Movements
taught by Cleaver Senior Poetry Editor Claire Oleson
Saturday, June 4—Saturday, July 9
Asynchronous with optional Zoom sessions on June 18 and 25 at 11 am ET
Final Zoom reading July 9 at 11 am ET
$250

Have you wanted to dive into the history of American poetry while keeping a focus on your own work? In this course, we will tour poetic schools throughout (mostly) American history, extracting their stylistic staples to apply to our own creative work.
Each week will feature a new school of poetry, from the sweeping metric slopes of Romanticism to the varying, slippery concept of contemporary poetry. The goal of this course is to both expose writers to a large swath of styles and poets as well as encourage them to find their own voice as they consciously adopt the tools and talents of the histories we move through.
At its core, this course juggles two things: providing an education and creating space for a generative workshop. At the end of the day, we are centered on the participants' work, using the tour of poetic schools as a spine to encourage us to press our usual boundaries and bring intentionality and awareness to our own language, voice, and style. The workshop model will facilitate constructive responses from both peers and the instructor. Particular attention will be placed on adopting elements and tactics gleaned from different poetic historical moments while still preserving the inherent perspective of the participants as contemporary writers.
The two optional zoom class sessions will be used to focus on schools of poetry that invest in elements such as meter and performance: spaces that truly demand sound for full engagement.
The readings will be brief but rich, with the intent of inviting multiple re-readings, close readings, note-taking and flexibility for everyone's lives and work. Supplemental reading will be available for those hungry for more plums from the proverbial icebox. Prompts will be provided inspired by the week's reading, but will be designed more as springboards for beginning rather than hard-and-fast regulations. Work will be submitted weekly for peer and instructor review. One piece will be chosen by the student for revision for the final class. We welcome both new and experienced writers looking for motivation, structure, and constructive criticism.
A final optional Zoom meeting will be held as a reading of our work. This will be a veritable museum showcase!
---
Instructor Bio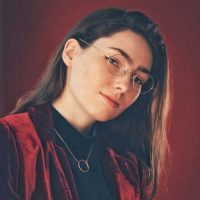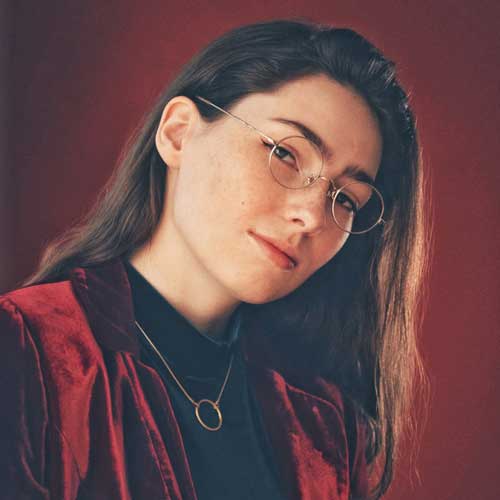 Claire Oleson is a queer writer and 2020 Emerging Writer Fellow at the Center for Fiction. Her work has been published by the Kenyon Review online, the University of Kentucky's graduate literary journal Limestone, the LA Review of Books, and Newfound Press, among others. She is the 2019 winner of the Newfound Prose Prize and the Poetry Editor at Cleaver Magazine. Her chapbook, Things from the Creek Bed We Could Have Been, debuted May, 2020.
SYLLABUS
1: Introductions: What's School? I have a Confession…
We will open with an investigation of what is meant by a "school" or movement in poetic history. We will start with the Confessionalist movement of Post-War 20th century America. This school offers us a nice lean in: a clear identifiable style with a great deal of internal variation and a warm invitation to write sincerely about the self.
2: The Imagist Movement
This week, we will dive into writing that borrows inspiration from image. This movement is usually identified as originating in the U.S. and Europe around the 1910s and is nestled into the larger Modernist tradition. We will be invited to consider how language operates to create a picture and how that picture can function as a communicator in and of itself.
3: L=A=N=G=U=A=G=E Poetry
In a sharp left turn, this module will explore writing the writing of the Language movement. Born in the U.S. in the 1960s and 70s, this movement leans away from the figurative and imagistic and promotes language as itself. This movement also focuses on the reader's participation in the creation of meaning.
4: The Beat Generation
With fundamental influences from the Romantic movement, this school is firmly rooted in a tumultuous moment in American history from post WWII to the 1970s. This style is characterized by a rejection of narrative forms, explicit embraces of the human condition, and a fearlessness in the face of obscenity.
5: A New School but not The New School
In this final module, we will take a look at some stylistically innovative contemporary writers and participants will be asked to craft their own "school" or "movement" of poetry, communicate its identifiable features and ethos, and edit a poem previously submitted for the class to illustrate the style and voice they are presenting.
ZOOM 1: The Harlem Renaissance to Spoken Word: Poetry as an Oral form In American History
ZOOM 2: Romantic Poetry (Late 18th and Early 19th Centuries) the Defining Forms
Schedule (June 4- July 9)
New Modules posted on Mondays,
Pieces due by Friday, 11:59.
Feedback from All Due by Sunday, 11:59
Zoom sessions on Saturdays at 11 AM
One on June 18 and one on June 25
Final zoom reading: July 9