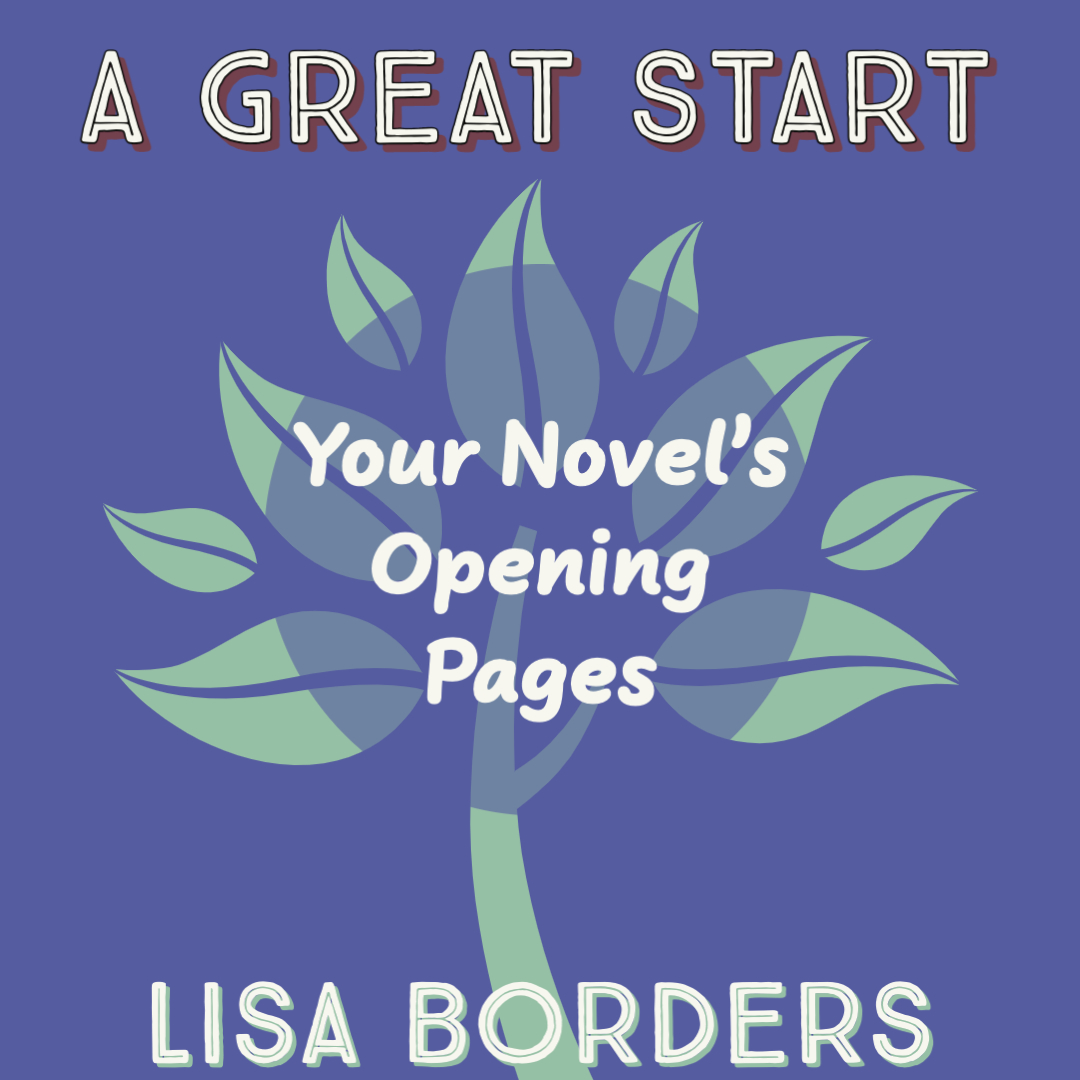 A GREAT START
Your Novel's Opening Pages

Taught by Lisa Borders
4 weeks
April 11 – May 9
Asynchronous with an introductory Zoom meeting April 11 at 2 pm ET

$200
Class limit: 12
Questions: [email protected]
Off to a Great Start: Your Novel's Opening Pages
Many agents and editors say they will not read on if they are not hooked by a novel in the first five pages. Yet writers often get wedded to an opening that was the easiest entry point into the novel's first draft, but may not be the most dynamic place for the book to begin. How does a writer decide where a novel should start? What strategies do novelists use to hook readers – including agents and editors – from the first sentence, paragraph, page, scene?
In this class, we'll read essays about openings and examine narrative strategies used in a variety of novels; study the basics of plot and do exercises to help you discover your novel's best opening; and provide feedback on your novel's first 5 – 6 pages (up to 1800 words). The class will be mostly asynchronous, with discussions and workshops taking place online. We'll start with a Zoom class to get to know each other better before sharing our pages.
---
SCHEDULE
Week 1: Novel openings overview: understanding structure and finding your point of attack
Week 2: Types of Openings | Worshop 1
Week 3: The First Sentence |Workshop 2
Week 4: Novel openings analysis | Workshop 3
"Lisa Borders is a wonderful teacher. She understands craft so well."

"Lisa knows her stuff, she is also very positive and encouraging. The course was also well organized on Canvas."

"Lisa is an EXCEPTIONAL teacher—her advice was phenomenal, and she created a culture which facilitated other writers in giving great feedback as well. "

"The other participants were really dedicated and gave wonderful responses and insight during the workshops. The readings selected by Lisa, and her framing/introduction of various techniques, was both interesting and helpful."
---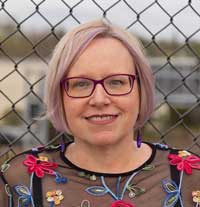 Lisa Borders' second novel, The Fifty-First State, was published by Engine Books in 2013. Her first novel, Cloud Cuckoo Land, was chosen by Pat Conroy as the winner of River City Publishing's Fred Bonnie Award, and received fiction honors in the 2003 Massachusetts Book Awards. Lisa's short stories, essays and humor have appeared in The Rumpus, McSweeney's, WBUR's Cognoscenti, Post Road, Washington Square and other journals. She has received grants from the Massachusetts Cultural Council, the Somerville Arts Council and the Pennsylvania Council on the Arts, and fellowships at the Millay Colony, Virginia Center for the Creative Arts, Hedgebrook and the Blue Mountain Center. Lisa also teaches at Boston's GrubStreet, where she founded the Novel Generator program and co-founded the Novel Incubator program. More information on Lisa is available at lisaborders.com.
---