FALL 2023 WORKSHOPS

Fall 2023 workshops have concluded. Check the workshop page for current and future offerings.

Find community and grow your craft in our online workshops. We host both synchronous and asynchronous courses using Zoom and Canvas, an easily accessible, private online platform. Whether you're a new writer or a well-published pro, you'll find motivation, structure, constructive criticism, and a dedicated cohort.
This fall we offer four four-week workshops: Bringing It All Back Home: the Flash Collection & Flash Novella, Oct 1-29, taught by Senior Flash Editor Kathryn Kulpa; How to Write Compelling Book Reviews, Oct 4 to Oct 25, taught by essayist and book critic Ilana Masad, The Shameless Self-Promotion Workgroup, Oct 21 to Nov 11, taught by marketing communications consultant Jen Mathy; and Thriller, Mystery, Horror, Oct 22 to Nov 12, taught by novelist Jennifer Fawcett. Registration is limited to 12 students per workshop.
Click to expand course descriptions
Bringing It All Back Home: the Flash Collection & Flash Novella, Oct 1-29, Kathryn Kulpa
Instructor: Kathryn Kulpa
Dates: Oct 1 – Oct 29
Cost: $300
Open to writers of: Flash Fiction, Flash Nonfiction, Hybrid Forms, Memoir, Flash novella, Flash Collection.
NOTE: This workshop will focus on works made up of short ( ≤1000 words) stories/chapters that combine as a thematic collection OR a single longer work (approximately 6000-20,000 words). 
Combination (Asynchronous, with Synchronous meetings to be scheduled to fit the convenience of the group.)
In this workshop, we will: 
generate new writing through exercises and assignments
provide feedback on writing you produce in workshop
critique writing already in progress
Course Description: This four-week workshop is designed for experienced flash and microfiction writers who are ready to put their work together as a flash collection or a flash novella (also known as a novella-in-flash or a flash novel). We will take a close look at these forms, how they overlap and how they differ, and share our own works in progress. Weekly writing prompts will provide deadlines and accountability, while offering flexibility so writers can work on ongoing projects. 
Some of the questions we will explore are:
—How important is it for stories in a collection to be linked?
—What threads can writers use to connect stories in a collection? A unifying theme? Repeating words or images? Recurring forms? Overlapping characters? 
—How can we recognize recurring motifs in our own work and organize a collection?
—When do groups of stories with recurring characters become a novella? Should a writer start out with a longer form in mind, or can a novella be assembled after the fact from existing flash pieces?
We will read and discuss several works together as a class, then students will pick a title of their choice to present to the class. We will focus on flash prose, but hybrid work (including mixtures of prose and poetry or work with visual elements) is also welcome.
Each week, a new writing prompt will be posted as a discussion thread. Under that discussion thread, you'll post your story, chapter, or section. If you have specific aspects that you want people to comment on, you can indicate that when you post your work. You should also post feedback for other writers. We will be posting new, raw work, so please keep your comments encouraging and look for things the writer does well.
Instructor Bio: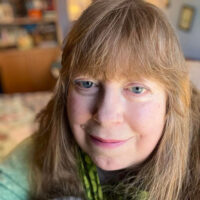 Kathryn Kulpa was a winner of the Vella Chapbook Contest for her flash chapbook Girls on Film (Paper Nautilus) and has had work selected for inclusion in Best Microfiction 2020 and 2021 (Pelekinesis Press).  Her flash fiction is published or forthcoming in Flash Frog, 100 Word Story, Monkeybicycle, Smokelong Quarterly, and Wigleaf, and she serves as chief flash editor for Cleaver Magazine. Kathryn has been a visiting writer at Wheaton College and has led writing workshops at the University of Rhode Island, Stonecoast Writers Conference at the University of Southern Maine, Writefest in Houston, Texas, and at public libraries throughout Rhode Island.
How to Write Compelling Book Reviews, Oct 4 – Oct 25, Ilana Masad
Instructor: Ilana Masad
Dates: Oct 4, 11, 18, and 25
Cost: $300
Times: Wednesdays, 7-9pm ET
Open to: This course invites writers of all genres. 
Synchronous
In this workshop, we will: 
generate new writing through exercises and assignments
provide feedback on writing you produce in workshop
Title: How to Write Compelling Book Reviews
Description:
Everyone's a critic—so the saying goes, and indeed, in our age of Yelp, Letterboxd, Goodreads, and Storygraph, reviews are everywhere. But there's a difference between a product review and criticism. The former is based entirely on personal experience (as well as preconceptions, assumptions, biases, and conscious or unconscious desires), the latter is an art in and of itself as well as a form of journalism. 
Readers rely on criticism to help them make choices about what books to buy, check out of the library, pre-order, or share with a friend. In this way, writing book reviews can be an act of literary citizenship, a way of contributing and taking part in our writerly and readerly communities. Additionally, writing book reviews can help us develop a reputation and a byline and allow us to develop a unique voice separate from our creative work.
A good book review takes into consideration far more than the critic's personal thoughts and feelings—although those do, of course, matter too. Literary criticism takes into account broader cultural implications, utilizes (often invisible) research, and attempts to examine the book in question on its own terms as well as its place in an ongoing conversation. 
This four-week course will explore what book reviews can do, the artistry that can enter into them, and the pleasure of thinking deeply and then writing about literature. We'll read book reviews, of course, and examine the different forms they can take. There will be one assigned book (likely a novel) that we'll all read in order to discuss approaches to reviewing it as well as the way our differing thoughts and opinions might broaden our own understanding of it. Additionally, writers will produce one review of a book of their choosing that the instructor will provide feedback on. 
Depending on class interest, we'll also explore some of the resources available to those interested in pursuing book criticism. 
Instructor Bio: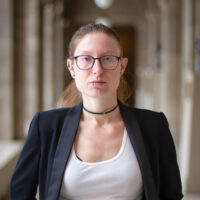 Ilana Masad is a writer of fiction, nonfiction, and criticism. Her work has appeared in The New Yorker, New York Times, LA Times, Washington Post, NPR, StoryQuarterly, Tin House's Open Bar, 7×7, Catapult, Buzzfeed, and many more. Masad is the author of the novel All My Mother's Lovers. 
The Shameless Self-Promotion Workgroup, Oct 21 – Nov 11, Jen Mathy [POSTPONED]

Instructor: Jen Mathy
Dates: POSTPONED till Spring 2024
Cost: $300
Times: Saturdays 10 am-12 pm ET
Open to: This course invites writers of all genres.
Synchronous
Course Description: 
In this four-week workshop, we'll learn by doing. Each Saturday morning, we'll carve 120 minutes out of our lives to build the marketing foundation for our writing businesses. 
Together, we'll set up our social media platforms, create graphic assets, workshop press releases, edit our headshots, and talk about small steps we can take to market existing work and / or prepare ourselves for success. Each week, participants will be given 30-minute assignments in preparation for the next class. 
We'll work together, share our experiences, and overcome the "eww factor" in promoting ourselves and our work. 
Instructor Bio: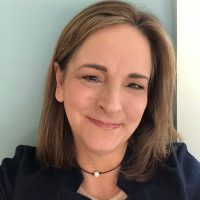 Jen Mathy is a marketing communications consultant in social media, PR, and advertising. She was VP of advertising and brand management for Morgan Stanley, brand manager for Discover Card, and in university relations for Northwestern University. She has an MFA in Writing from Bennington College and manages social media for the program. She has written stories for The Chicago Tribune and WGN-TV, among others, and wrote the poetry and prose for "An Expat Journey in Singapore," a book of photography about the island nation.
Thriller, Horror, Mystery: Keep Your Readers Up At Night, Oct 22 – Nov 12, Jennifer Fawcett 
Instructor: Jennifer Fawcett
Dates: October 22- November 12
Times: Sundays, 2-4 PM ET
Cost: $300
Open to: Writers of fiction (novels, short stories), YA, thrillers, mystery, horror
Combination (Synchronous with Asynchronous elements)
In this workshop, we will (select all that apply):
generate new writing through exercises and assignments
critique writing already in progress
Title: What Happens Next? Writing Suspense in Fiction
Description: 
Why do some stories make us lean forward? How do some books keep us turning the pages long after our better judgment has told us to go to bed? The answer is suspense, and it belongs in every kind of story.
Suspense is more than just whodunnit (or why-dunnit). It is the necessary ingredient to get a reader invested in your story. Tension is created when we are emotionally invested in the characters but don't know what will happen to them. The stakes are high, the questions are unanswered, and the release awaits us if only we keep reading. 
In this four-week workshop, we will explore tools to create a tightly woven narrative that pulls your reader into the world and holds them there. 
Topics will include:
– Identifying the central question of your story
– Character knowledge, assumptions, contradictions
– Playing with time: expansion, contraction, and jumps
– Bringing evocative settings to life
Classes will include weekly readings, in-class writing prompts, peer workshops (asynchronous through Canvas), and longer writing exercises to be completed between classes.
Writers of any level and genre of fiction are welcome. The focus of the class is most appropriate for writers with a narrative project in progress.
Instructor Bio: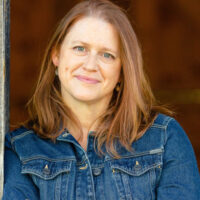 Jennifer Fawcett grew up in rural Eastern Ontario and spent many years in Canada making theatre before coming to the United States. She holds an MFA from the Iowa Playwrights Workshop. Her plays have been produced in London and in theaters across the US. Her debut novel, Beneath the Stairs, was published by Atria Books. She lives in the Hudson Valley and teaches writing at Skidmore College. https://jenniferfawcettauthor.com/