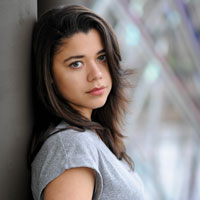 Elizabeth Alexander (Tony, Flash). Originally from the Seattle area, Elizabeth Alexander is an undergraduate studying English and creative writing at the University of Pennsylvania. She serves on the writing staff and executive board for Classless TV and has been previously published in The Penn Review. She writes fiction, flash fiction, essays, and screenplays.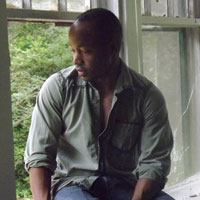 Bruce Alford (Study to be Quiet, Poetry). Bruce Alford is a former journalist turned creative writer. His work is informed by a Southern Missionary Baptist tradition and often explores the tensions between religion, place, and literary history. Alford currently lives in Hammond, Louisiana, and teaches American literature and English composition at Southeastern Louisiana University. His first book of poems, Terminal Switching (Elk River Review Press) was published in 2007. Alford is a reviewer for First Draft, a publication of the Alabama Writers' Forum, and The Black Scholar, and has published fiction, creative nonfiction, and poetry in numerous journals.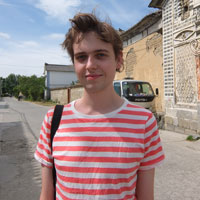 Patrick Ball (Geology, Fiction). Patrick Ball lives in Philadelphia and is currently studying for a doctoral degree in philosophy at the University of Pennsylvania. He grew up in Sheffield, in the United Kingdom, and has had short stories published in the British literary magazines You Stumble Into A Room Full Of Poets and The Cadaverine Magazine.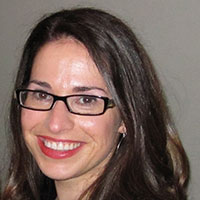 Talila Baron (A Letter, Fiction). Talila Baron recently completed her debut novel, Blotted Out. Her stage plays have been produced at the Magic Theatre in San Francisco, New York University, and the Abingdon Theatre in New York. A winner of the Wilner Short Story Award, Female Eye Screenwriting Competition, and Jane Chambers Award for Playwriting, Baron was a also a finalist for the Kennedy Center American College Theater Festival, a finalist for the Beverly Hills Film Festival, and a semi-finalist for the Chesterfield Screenwriting Fellowship. She holds an M.A. in creative writing.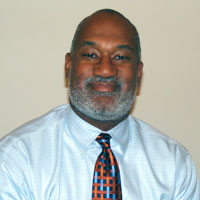 Herman Beavers (Obsidian Blues # 36, Poetry). Herman Beavers is Associate Professor of English and Africana Studies at the University of Pennsylvania, where he is Undergraduate and Graduate Chair in the Department of Africana Studies. He teaches courses in 20th century and contemporary African American literature and creative writing. Most recently, he has published essays on Charles Johnson, Toni Morrison, August Wilson, Richard Wright, and Ralph Ellison. Lately, his poems have appeared in The Langston Hughes Colloquy, MELUS, and Versadelphia. He has just completed a scholarly monograph, Changing the Order of Things: Geography and the Political Imagination in the Fiction of Toni Morrison, which endeavors to read Morrison's more recent novels. He serves as an advisory editor for The African American Review and Modern Fiction Studies.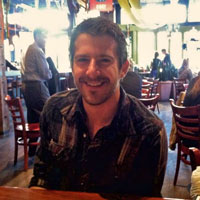 Jerrod E. Bohn  ([Peach juice coated the lips so that each song], Poetry) Jerrod E. Bohn completed his M.F.A. in poetry in 2010 at Colorado State University. His poetry and nonfiction have appeared in Phoebe, The Montreal Review, Smoking Glue Gun, alice blue, FRiGG, SPECS, Word For/Word, Watershed Review and elsewhere. He currently lives in Seattle where he teaches English and yoga, and he enjoys cooking and getting outdoors.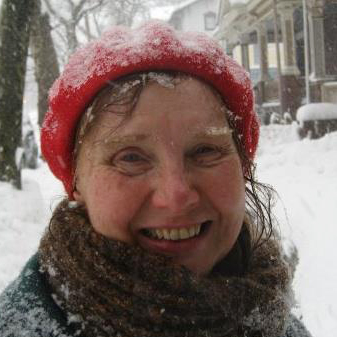 Deborah Burnham (ABC for the child who lived twenty-six days, Poetry) Deborah Burnham has lived in the Powelton area of Philadelphia forever. She walks to work in the English department at Penn where she teaches creative writing and literature, and advises students. She writes long repetitive sequences of poems, then slices and dices.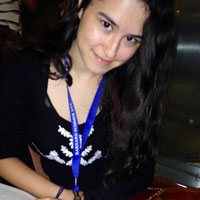 Ariella Carmell (Double Feature, Fiction) Ariella Carmell is an 18-year-old writer from California. Recognized by the Poetry Society of the United Kingdom, Falmouth University, and the Alliance for Young Artists & Writers, her work has appeared or is forthcoming in The Cadaverine Magazine, Burningword, Crack the Spine, Vademecum, Crashtest, Eunoia Review, and Canvas Literary Journal, among others. She also serves as a blog contributor for The Adroit Journal. Come next fall, she will attend The University of Chicago to study literature and creative writing.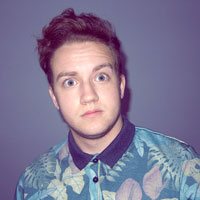 Donald Collins (Jeep, Red, Fiction) Donald Collins is a transgender advocate and X-Files enthusiast from Virginia. He is currently finishing his B.A. in screenwriting at Emerson College in Boston. His debut short fiction appeared in Literary Orphans #16.
.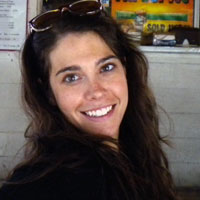 Suzanne Cope (Certificate, Nonfiction). Suzanne Cope is the author of Small Batch: Pickles, Cheese, Chocolate, Spirits and the Return of Artisanal Food and has published essays and articles in The New York Times, The Atlantic, Time, Render, The Riveter, and New Plains Review, among others. Suzanne is also a creative writing studies and food studies scholar and teaches writing at Manhattan College.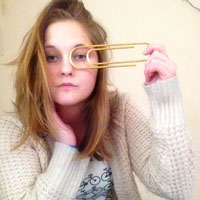 Kallie Falandays (Before, Before, Before, Poetry) Kallie Falandays is the author of Dovetail Down the House (forthcoming from Burnside Review). You can read more of her work in PANK, Salt Hill, Black Warrior Review, and elsewhere. She runs Tell Tell Editing and edits Kenning Journal.
.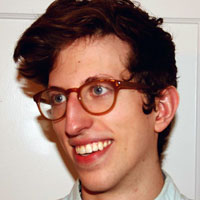 Dylan Hansen-Fliedner (Finding Babel, Video) Dylan Hansen-Fliedner is a Brooklyn-based filmmaker and poet. He has a B.A. from the University of Pennsylvania in cinema studies and English, with Honors in creative writing. His poetry has been published by Gauss PDF and 89plus/LUMA Foundation and has been featured in The Atlantic. He is the co-director of the feature film Driving Not Knowing (2015) and co-editor and associate producer of Finding Babel (2015).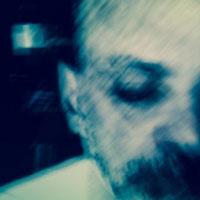 Jeremy Freedman (The Duck Lady, Poetry) Jeremy Freedman is an artist and writer living in New York City. His photographs have been exhibited in Europe and the United States and were recently featured in Redivider, The Monarch Review, The Citron Review, and The Doctor T.J. Eckleburg Review. His poems have been published or are forthcoming in Cartagena, Eclectica, Otoliths, The Wilderness House Literary Review, Orbis, and elsewhere. More work can be seen at jfreenyc.com.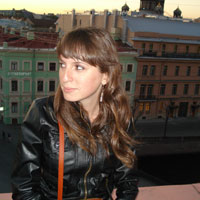 Emily Grelle (Five Flash Pieces, Flash) Emily Grelle holds an M.A. in Russian studies and a B.A. in English. Her work has appeared in journals such as Spoon River Poetry Review, Sundog Lit, Thrice Fiction, Storyscape Journal, and Zaum. She grew up in Chico, California, and also spent several years in Russia and North Carolina. She now lives in a very old house near Monterey, where she works for a novelist and leads a creative writing program for children.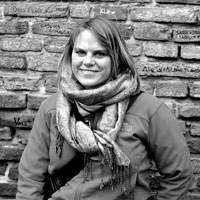 Danielle Harms (Fragile Bodies, Nonfiction) Danielle Harms is a writer based in Washington, DC. She is an Assistant Term Professor in George Mason University's English Department, where she earned her M.F.A. in creative writing and was the editor-in-chief of Phoebe: A Journal of Literature and Art. She writes about everything from the classroom and overseas travel to her research on the Korean women who survived "comfort stations." Read more at danielle.harmsboone.org.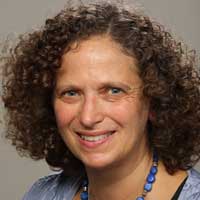 Kathryn Hellerstein (The Crows, Poetry) Kathryn Hellerstein is Associate Professor of Yiddish at the University of Pennsylvania. Her books include a translation and study of Moyshe-Leyb Halpern's poems, In New York: A Selection, (Jewish Publication Society, 1982), Paper Bridges: Selected Poems of Kadya Molodowsky (Wayne State University Press, 1999), Jewish American Literature: A Norton Anthology, of which she is co-editor (W. W. Norton, 2001). Her new book, A Question of Tradition: Women Poets in Yiddish, 1586-1987 (Stanford University Press, 2014), won the National Jewish Book Award in Women's Studies.  A major contributor to American Yiddish Poetry: A Bilingual Anthology (University of California Press, 1986), Hellerstein's poems and many scholarly articles on Yiddish and Jewish American literature have appeared in journals and anthologies. She has received grants from the NEA, the NEH, and the Guggenheim Foundation. Her Women Yiddish Poets: An Anthology, is forthcoming from Stanford University Press.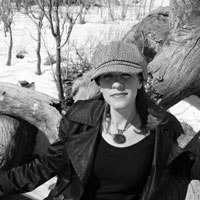 Nancy Hightower (Tell-Tale, Flash) Nancy Hightower's work has appeared in storySouth, Word Riot, Gargoyle, A cappella Zoo, Prick of the Spindle, Prime Number Magazine, and is forthcoming in Sundog Lit. Her short story collection "Kinds of Leaving," was shortlisted for the Flann O'Brien Award for Innovative Fiction, and Port Yonder Press will publish her collection of poetry, The Acolyte. She currently reviews science fiction and fantasy for The Washington Post.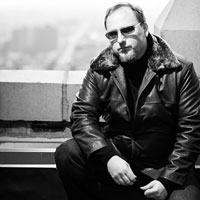 Ernest Hilbert (Atlantica, Poetry) Ernest Hilbert is the author of two collections of poetry, Sixty Sonnets (2009) and All of You on the Good Earth (2013), as well as a spoken word album recorded with rock band and orchestra, Elegies & Laments, available from Pub Can Records. "Atlantica" will appear in his next book, Caligulan, which will be issued by Measure Press in hardcover in September 2015. He hosts the E-Verse Equinox Reading Series at Fergie's Pub and works as an antiquarian book dealer in Philadelphia, where he lives with his wife, an archaeologist.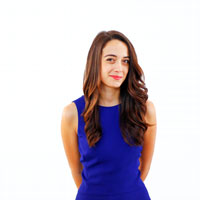 Rachel Hochhauser (Tallboy, Fiction) Rachel Hochhauser is a writer living in Los Angeles. Her stories have appeared in Per Contra, Clapboard House, and Connu. The recipient of the Pillsbury Foundation Creative Writing Award and an alumna of NYU, Rachel also holds a master's in professional writing from the University of Southern California, where she served as fiction editor of The Southern California Review. You can find her non-fiction in the likes of Daily Beast, The Date Report, and Inc. Magazine. Recently, she finished her first novel. Find out more at rachelhochhauser.com.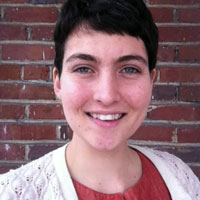 Jessica Hudgins (Scalding, Poetry) Jessica Hudgins is currently earning her M.F.A. at Johns Hopkins University. Her work is forthcoming in Portland Review and Glassworks.
.
.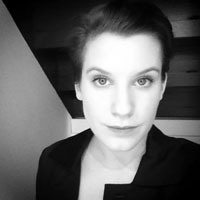 Sally J. Johnson (Tonight the Stars are Strung Up Like Elegies, Poetry) Sally J. Johnson received her M.F.A. from the University of North Carolina at Wilmington where she served as managing editor for the award-winning literary journal Ecotone. Her poetry and nonfiction have appeared or are forthcoming in The Collagist, Bodega, The Pinch, Weave, Sycamore Review, and elsewhere. She is a poetry editor for Green Briar Review and works as a publicist in Winston-Salem, North Carolina. Find her online @sallyjayjohnson.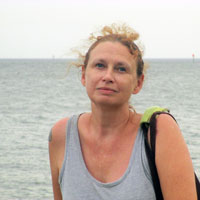 Heather Jones (Willie: Premonition, Flash) Heather Jones's plays have appeared in GLO, an annual festival of one-acts by women, The Philly Fringe Festival, Asheville Fringe Festival, The Dali Museum, and the Tampa Museum. Her writing has been published in literary magazines, including The Louisville Review, Cartagena, and Connotation Press, an Online Artifact. Heather teaches writing at University of South Florida, St. Petersburg. "Willie: Premonition" is adapted from her novel-in-progress, Tennessee Murder Ballad.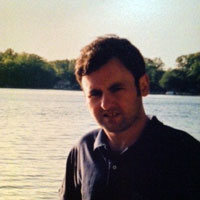 Paul Kavanagh (Kiss, Flash) Paul Kavanagh is the author of a novel, Iceberg (Honest Publishing, 2012). He lives in Charlotte, North Carolina.
.
.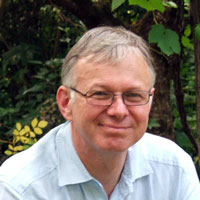 Conor Kelly (After Vallejo, Poetry) Conor Kelly was born in 1952 and grew up in Dublin, Ireland, where he taught in a secondary school for over 30 years. After he retired from teaching in 2011, he moved to rural France where he now lives. His poetry and criticism have appeared in various Irish, British, and American publications, including The Southern Review (Louisiana), Poetry Review (London) and Poetry Ireland Review (Dublin).  He has also had poems published  in The Huffington Post and Rattle (Poet's Respond) (USA), Snakeskin (England), The Honest Ulsterman (Northern Ireland), and All Floors (Ireland). He runs a twitter account dedicated to the short poem (@poemtoday) and a Tumblr blog (poem-today.tumblr.com) which prints a daily poem, classic or contemporary.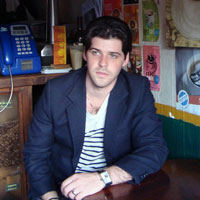 Marc Labriola (Self-Portrait with Broken Nose, Fiction) Marc Labriola is a writer of fiction and poetry. Most recently, his work was published in Hawaii Pacific Review. His story "Cutman" appeared in Cleaver Magazine, Issue 7. He lives in Toronto, where he teaches English.
.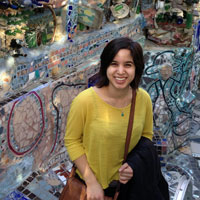 Nadia Laher (Zumba Fever, Flash) Nadia Laher is a senior at the University of Pennsylvania, where she studies political science and creative writing. Her work has received the 34th Street Magazine Annual Fiction Contest first prize and the Gibson Peacock Creative Nonfiction Contest second prize, and has appeared in Stamped Magazine. She grew up in northern Virginia.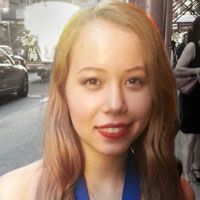 Rebecca Lambright (Just Read, Nonfiction) Rebecca Lambright is a high school senior from Cleveland, Ohio. She holds a National Gold Medal from the Scholastic Writing Awards, was a national finalist in the Norman Mailer High School Writing Awards, and a Kenyon Review Young Writer. She spends her time playing the violin and finding new ways to cook grilled cheese sandwiches.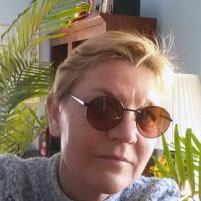 Debra Levy (At the Beach, Flash) Debra S. Levy's work has appeared in Columbia, Alaska Quarterly Review, Brevity, Little Fiction, and The Molotov Cocktail, among others. She writes fiction and essays, and blogs about dogs and cats at www.cdogco.com. She lives in Indiana and Michigan.
.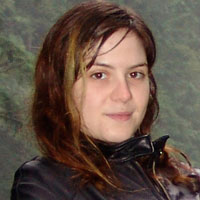 Miriam Libicki (Turning Right on Cassady, Graphic Narrative) Miriam Libicki was born in Columbus, Ohio. After living in Jerusalem and Seattle, Washington, she is now based in Vancouver, BC. She completed her B.F.A. from Emily Carr University of Art and Design and is currently completing her M.F.A. in creative writing at the University of British Columbia. She is the creator of the autobiographical comic series, jobnik!, which recounts her service in the Israeli army during the Second Intifada. Her other nonfiction comics have been published by Rutgers University Press, Alternate History Comics, The Ilanot Review, and jewcy.com.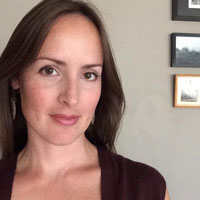 Jennifer Moore (Our Lady of the Marvelous Wrists, Poetry) Jennifer Moore is the author of The Veronica Maneuver (forthcoming, The University of Akron Press), and What the Spigot Said (High5 Press). Her poems have appeared in American Letters & Commentary, Best New Poets, Columbia Poetry Review, Barrow Street, and elsewhere, and criticism and reviews in Jacket2, Spoke Too Soon, and The Offending Adam. A native of the Seattle area, she holds degrees from the University of Colorado and the University of Illinois at Chicago. Jennifer is an assistant professor of creative writing at Ohio Northern University and lives in Defiance, Ohio.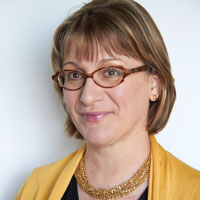 Catherine Nichols (Hush, Puppies, Flash) Catherine Nichols is a writer and editor whose stories and articles have appeared in a number of journals, includingVestal Review, flashquake, Every Day Fiction, and Monkeybicycle. Her most recent book, Alice's Wonderland, explores the many adaptions inspired by Lewis Carroll's classic. She lives in the Philadelphia area with her husband and their much-pampered pug.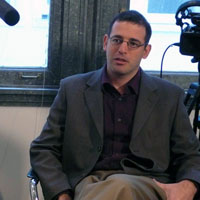 David Novack (Finding Babel, Video) David Novack wrote, produced and directed the IDA Pare Lorentz award-winning documentary Burning the Future: Coal in America (2008), which has screened theatrically and on The Sundance Channel. He has been a producer, post supervisor, and associate producer for many films and television series, including Kimjongilia (2009 Sundance Official Selection). He has a Bachelor of Science in engineering from the University of Pennsylvania, and a degree in music from Berklee College of Music. He is a professor of film at the University of Pennsylvania's School of Design and the director/producer/writer of Finding Babel (2015).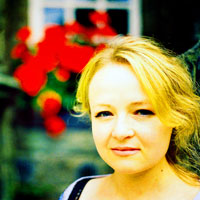 Lucy Ribchester (The Lightfooted Thieves, Fiction) Lucy Ribchester was born in Edinburgh, Scotland and grew up in Fife. In 2013 she won a Scottish Book Trust New Writers Award for fiction. In January 2015 she was shortlisted for the Costa Short Story Award, and the same month her first novel The Hourglass Factory was published in the UK, Australia, and New Zealand by Simon & Schuster. She also writes about dance and circus for Scotland's The List magazine.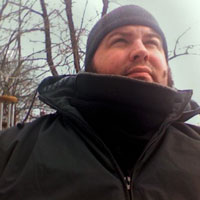 Taylor Rickett (Alligator Teeth, Poetry) Taylor Rickett received his M.F.A. from Drew University and has placed work with Naugatuck River, Stone Highway, and NEBO Reviews. He lives in Bloomington, Indiana, and splits time between fishing, teaching, and writing.
.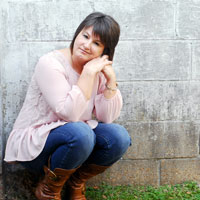 Cheryl Smart (Horses in the Wrinkle, Nonfiction) Cheryl Smart, a retired fitness instructor, is a second year M.F.A. candidate at the University of Memphis, where she studies creative nonfiction and poetry and is the nonfiction editor of its literary journal, The Pinch. During her undergraduate years, Cheryl divided her studies between philosophy and poetry. She has works appearing or forthcoming in The Little Patuxent Review, Appalachian Heritage, Word Riot, Crack the Spine, and others.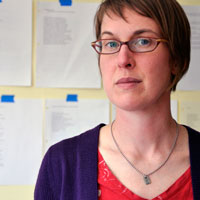 Kathryn Smith (Poem for Trending Tragedy, Poetry) Kathryn Smith's recent poems have appeared or are forthcoming in Bellingham Review, Rock & Sling, The Cresset, Theopoetics and RiverLit. She lives in Spokane, Washington. Read more of her work at kathrynsmithpoetry.wordpress.com and theadventpoemproject.wordpress.com.
Kim Steele (Holiday, Fiction) Kim Steele lives in Chicago, where she spends most days reading near the space heater. She has been previously published in the flash fiction zine Oblong and writes the occasional book review for Cleaver Magazine. You can follow her on twitter at KJ_Steele.
.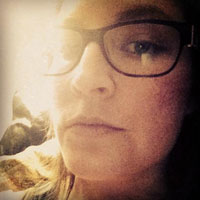 Tara Stella (Hidden in Plain Sight, Photography) Tara Stella is a street photographer living and working in New York City. She grew up in Los Angeles and received her B.A. from the University of Pennsylvania, where she studied both photography and ceramics. Find her on Instagram.
.
Orkan Telhan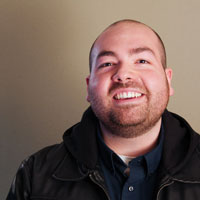 Gabriel Thibodeau (Bangle, Flash) Gabriel Thibodeau studied English and creative writing at the University of California, Berkeley. He lives in Los Angeles, where he writes stories, develops creative content for award-winning children's products, and occasionally pretends to be other people.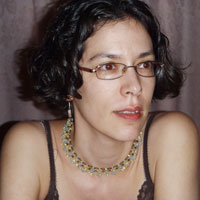 Cathy Ulrich (Your Mother Sings When She's Alone, Flash) Cathy Ulrich knows lots of other useless things, like how Depression-era criminal Alvin Karpis taught Charles Manson how to play guitar. Her work has been published in Crab Creek Review, Vine Leaves Literary Journal, Literary Orphans, and others.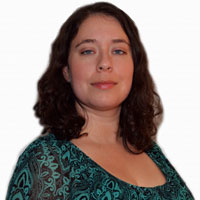 Leticia Urieta (Querencia, Fiction) Leticia Urieta is a Chicana writer from Austin, Texas. She is a graduate of Agnes Scott College and is currently pursuing an M.F.A. in fiction writing at Texas State University. She works full-time as a bilingual elementary school teacher and loves teaching writing to her students (in two languages). Leticia lives with her husband and two dogs and is writing a historical fiction novel about Mexican women during the Texas Revolution.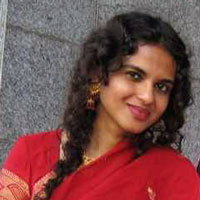 Gemini Wahhaj (The Hurricane, Fiction) Gemini Wahhaj's fiction has appeared in Granta, Cimarron Review, Crab Orchard Review, Night Train, The Carolina Quarterly, and Northwest Review, and is forthcoming in Silk Road and The Chattahoochee Review. An excerpt from her novel has been published in the volume Exotic Gothic 5, published by PS Publishing. She has a Ph.D. in creative writing from the University of Houston and she teaches at Lone Star Community College in Houston.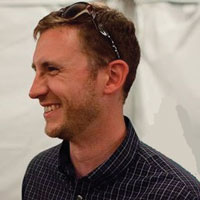 K.C. Wolfe (Brother's Keeper, Nonfiction) K.C. Wolfe's essays and short stories have been published in Gulf Coast, The Sun, Prime Number, Joyland, Redivider, Under the Sun, Swink, and other magazines. He serves as the nonfiction editor for the magazine Sweet, and lives, on average, in St. Petersburg, Florida.