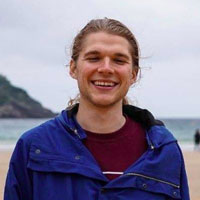 August Thompson has worked as an editor and writer since graduating from NYU in 2013.  When he's not working on fiction or watching the Boston Celtics, you can usually find him at the movies.
---
STRANGE WEATHER IN TOKYO
by Hiromi Kawakami
translated by Allison Markin Powell
Counterpoint Press, 176 pages
reviewed by August Thompson
Purchase this book to benefit Cleaver
When you are lonely—truly lonely, not alone by choice in the search for liberty— the bloom of your energy and language changes completely. Your fellow lonely become the only people alive that are fluent in you. In this state, you see the lonely everywhere. On the subway, you meet with longing, desperate eyes. In the station, you open the exit door and they say
thank you
with such sincerity it feels like an embrace. You reconnect with the periphery characters from your old lives. Coworkers, friends long removed from your orbit, abandoned lovers, and, in the case of Hiromi Kawakami's sweetheart novel
Strange Weather in Tokyo
, former teachers and the alumni of your high school. The language of the lonely is often based in deficit. To be lonely is to be flung from the kinds of bonds society values most: coupledom, friendship, family. Loneliness suggests difference and, in the more dire cases, loss. For Tsukiko and her former high school Japanese teacher, who she calls Sensei, loneliness is based in melancholy. Sensei is a ...
Read the full text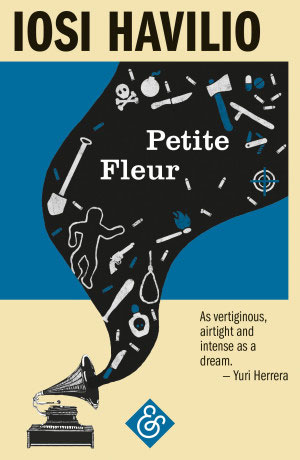 PETITE FLEUR by Iosi Havilio translated by Lorna Fox Scott And Other Stories Publishing, 120 pages
reviewed by August Thompson
Purchase this book to benefit Cleaver
The greatest allure of fiction is the unexpected. Every good book surprises you, and every great book surprises you in a way that, after the astonishment is complete, feels wholly natural—
this strangeness couldn't have happened any other way.
Iosi Havilio's
Petite Fleur
is a great book because it is a work of surprises intimately knotted around each other. The plot twists and writhes. Murders and magic lead to diatribes about jazz fusion that leads to rebirth and love and examinations of the anxiety of parenthood and marriage. The unexpected is constant, the satisfaction complete. The novel is about an Argentinian man, José, the narrator, and his startling power. In a starburst of fury, he discovers that he can kill without consequence. Every time he murders his waddling, jazz-and-whiskey-obsessed neighbor, Guillermo, the neighbor returns to life the next day with no memory of the violence from the night before. Each killing is set to a take of the song "Petite Fleur," of which Guillermo owns 145 variations— that's the kind of guy Guillermo, and many ...
Read the full text