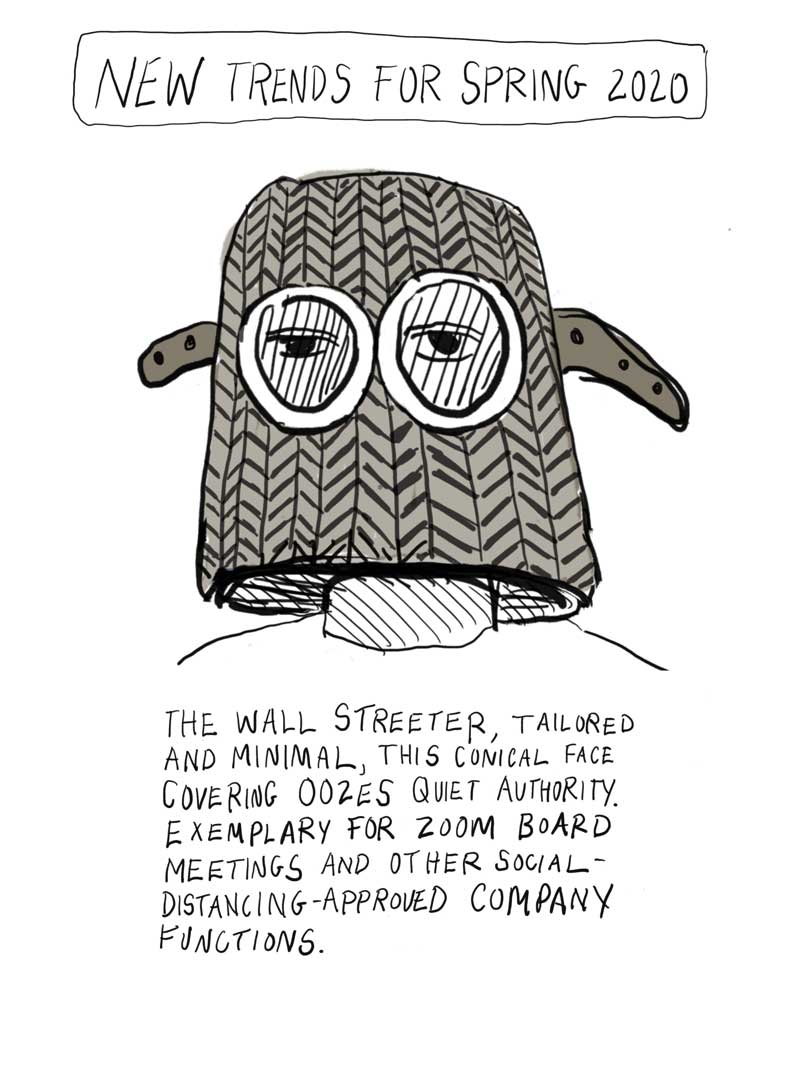 Don't miss Emily Steinberg's take on new trends for Spring 2020 face masks!
The Wall Streeter, tailored and minimal, this conical face covering oozes quiet authority. Exemplary for Zoom board meetings and other social-distancing-approved company functions.
The Boho, groovy and iconoclastic. Puts your free spirit front and center. Totes rad for riding the waves, catching the rays in Malibu, or wine tasting in Petaluma.
The Prep, flawless on the links, at the club, or yachting off Nantucket, with easy straw access for a steady supply of gin and tonics…
chop! chop! read more!