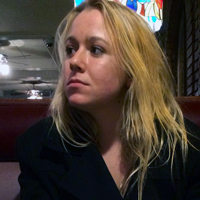 Allegra Armstrong is a Philadelphia-based writer and preschool teacher. She can bike very fast. She reads original poetry aloud at armstrongallegra.bandcamp.com.
<hr>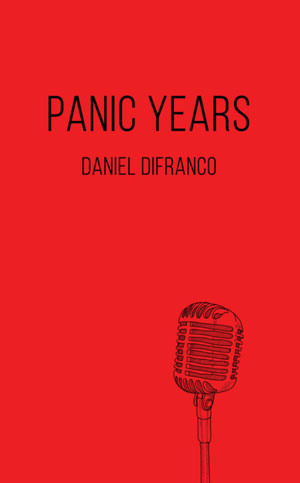 PANIC YEARS by Daniel DiFranco Tailwinds Press, 331 pages
reviewed by Allegra Armstrong
Purchase this book to benefit Cleaver
Panic Years
, Daniel Difranco's debut novel, is a hyper realistic account of a band on tour. Told from the perspective of laconic Paul,
Panic Years
follows indie bandmates Paul, Laney, Gooch, Jeff and later Drix across the country's dive bars and clubs. "I'd joined Qualia because they were a good band with a shit-ton of underground buzz," Paul muses on page five, setting the band's intention for the rest of the tour: build Qualia's indie fame to a record deal, or some serious label recognition. Touring is hard. The bandmates deal with Jeff's budding alcoholism, the tight margins and schedules of touring, and the stress of remaining true to their artistic vision while staying in the black. Personality conflicts are magnified in this high intensity environment. As the tour wears on, tensions build between serious, hard working Gooch and hard-partying Jeff, exacerbated by the hyper-intimacy of life on the road. Laney and Paul do what they can to assuage tension between the two, as a serious argument between bandmates could jeopardize their whole tour. Panic years is innovative in its specificity ...
Read the full text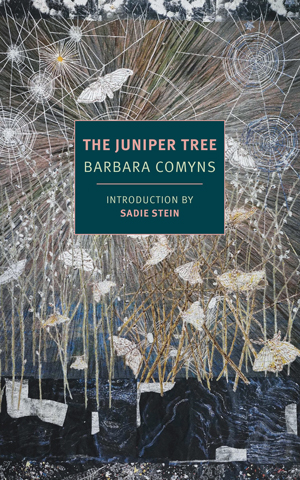 THE JUNIPER TREE by Barbara Comyns NYRB Classics, 177 pages
reviewed by Allegra Armstrong
The Juniper Tree
is a mid-twentieth-century retelling of a Brothers Grimm fairy tale of the same name, though Barbara Comyns has made the story all her own. Originally published in 1985,
The Juniper Tree
tells the story of Bella Winter, the unwed mother of a biracial daughter, through her quest to live life on her own terms in a world where she is patently disapproved of for being who she is.
Comyns wrote female characters who speak their minds in a world which discourages them from doing that.
Comyns, who died in 1992, is also the author of
Our Spoons Come From Woolworths
, and the protagonist in that novel is similar to Bella. Both women see and describe the world very plainly and openly, which feels unconventional and refreshing in the opening scenes of
The Juniper Tree
. Comyns wrote female characters who speak their minds in a world which discourages them from doing that. What is most wonderful about the Juniper Tree's narrator, Bella Winter, is her commitment to herself and her own personal happiness. Throughout the book, Bella frequently converses with her mother by phone ...
Read the full text
MAZE OF THE GIANT HEART by Allegra Armstrong
We took seats in the back of the planetarium. I glanced over at you, my face warm with anticipation. You leaned back and looked up. When the lights went out, would you cover my knee with your hand as a deep, slow voice described which stars we were seeing? Would I rest my head on your shoulder, at peace with the world and the universe, as Orion moved West, poised to shoot? You kept your distance. We examined placards in Space Command. The fifty million year old meteorite, the gravity well. I asked if you were happier without me and you said you'd been lifting weights. We came to the giant, papier-mâché heart. "Remember when we tried to have sex in here?" you said. We'd finished a late-night showing of
Star Wars
in the museum's IMAX theater
,
and rather than leave, we'd taken our own after-hours tour. We'd made it as far as the right atrium when a construction worker had found us and sent us away. The exhibit had been under repair. "We were so close," you said. "That woulda been legendary." We wound our way through the maze of the ...
Read the full text