AFTERBURN: Flash Revision, taught by Kathryn Kulpa | April 4-April 25 2021 [SOLD OUT]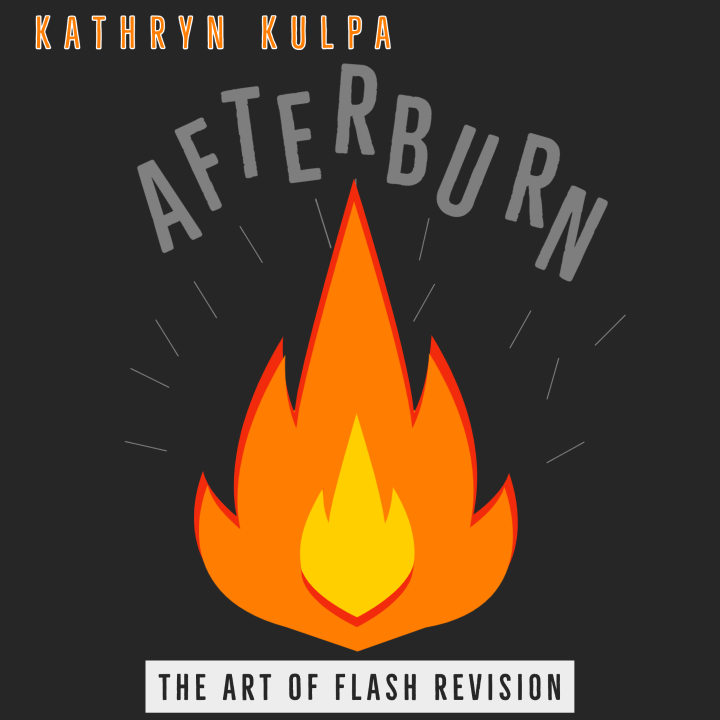 AFTERBURN
A Workshop in the Art of Flash Revision
Taught by Cleaver Flash Editor Kathryn Kulpa
3 weeks
April 4-April 25
$175
Class limit: 12
Questions: [email protected]

Flash fiction may be born in a lightning flash of inspiration, but crafting works of perfect brevity requires time and patience: sometimes cutting, sometimes adding, and sometimes starting all over again. In very short stories, every word must work, and revision is as much a part of writing flash as it is of writing longer prose. In this hands-on workshop, we'll practice the art of revision. Flash fiction writer and editor Kathryn Kulpa will share first drafts, revisions, and published versions of her own work and that of other flash and short fiction writers. Students will learn different revision strategies and how to apply them to their own work. We will create new flash together and work on taking it through several revisions, and students will also have the chance to bring existing stories to the workshop to revise with a goal of publication.
I loved having the ability to work on the material at my own pace, at my own time. I met several writers who I will continue to stay in touch with.

This was a great workshop that led me places I wouldn't have otherwise gone. It also resulted in a recent publication. Woot!

I loved the prompts! And Kathryn's astute feedback, of course!